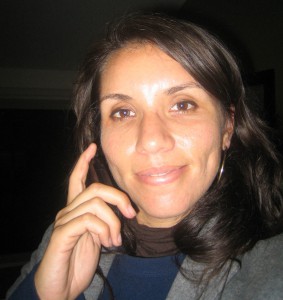 Last summer I sat with Mike G eating burgers and talking about RG while watching the World Cup. It was hot, we were in Detroit, and folks on the streets were in full effect. I left the conversation with the idea that all we needed was to organize the wealth of RG members into the hands of poor folks of color in order to win. RG would be a great vehicle for that. It could function like a bank-our folks would have some fight that needed just a little more support or a phone call into some influential person, and we could call on RG to get on it. What I kept hearing from our grant recipients was that a little more money for organizers, a little more staff time on power building, a little more resources for convening could really change the conversation and transform the possibilities for our communities. This could be the quickest solution to that problem. "Resource" is in the name right? Why couldn't they be a resource to us?
Over the next couple months through conversations with Mike, Elspeth, and a number of folks who are working to cultivate victories with and for poor communities of color, I realized that my analysis was lopsided. I was hoping that we could parachute into the pockets of wealthy progressive people not realizing that it would have the same impact as organizations parachuting into our communities: the wins would be limited, the system of oppression unscathed, and the movement for racial and economic justice would peter out lacking the depth of real buy-in. Coming to this conclusion has offered a new articulation. Instead of organizing the wealth of RG members, we need to organize the people…RG members, RG families, and RG friends. They have to be in clear alignment ideologically and personally with the interests of our communities because it is imperative for the betterment of our communities, our cities, our country. We need to be in service, in partnership, and in love with them just as we are in service, partnership, and love with our folks.
Carmen Rojas is the Director of Strategic Grantmaking at the Mitchell Kapor Foundation.