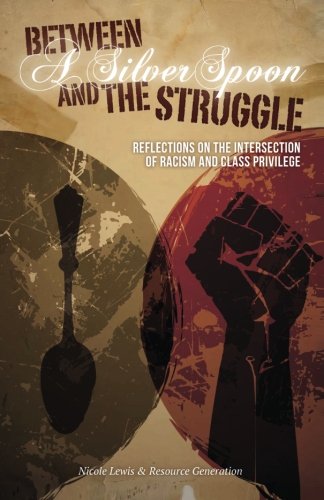 Through a mix of political analysis and personal reflection, Between a Silver Spoon and the Struggle explores the nuances and contradictions faced by people of color with wealth
read more
Is this your first visit to our site?
Start your journey with the RG
For Individuals
External Websites
Research & Articles
Understanding Social Justice Philanthropy
Training Materials
Filters
All
Databases
Readings & Articles
Advisors
Finanical advisors
Financial Planning & Literacy
Race
Compact for Racial Justice
Compact
Let's Talk About Race
Racism
Anti-racism
Worksheets & Handouts
Blog
Faciliation
Fundamentals
Political Analysis
Class
Classism 101
Infographic
Criminal justice
Lists
Other Organizations
Philanthropy
Committee
Additional Organizations
Nonprofit
Economy
Diversity
Social Justice Philanthropy
Giving tools
List
Glossary
Workbook
Start Your Journey
Getting Started Guide
Guide
Thinking of Joining?
There is a role for you.
Interested in Resource Generation? Want to get involved? Stay connected? Please take a minute to fill out this form: it will help us connect you to our work and keep you up to date on events, resources, and opportunities across the country!