Resource Generation envisions a world in which all communities are powerful, healthy, and living in alignment with the planet. A world that is racially and economically just in which wealth, land and power are shared.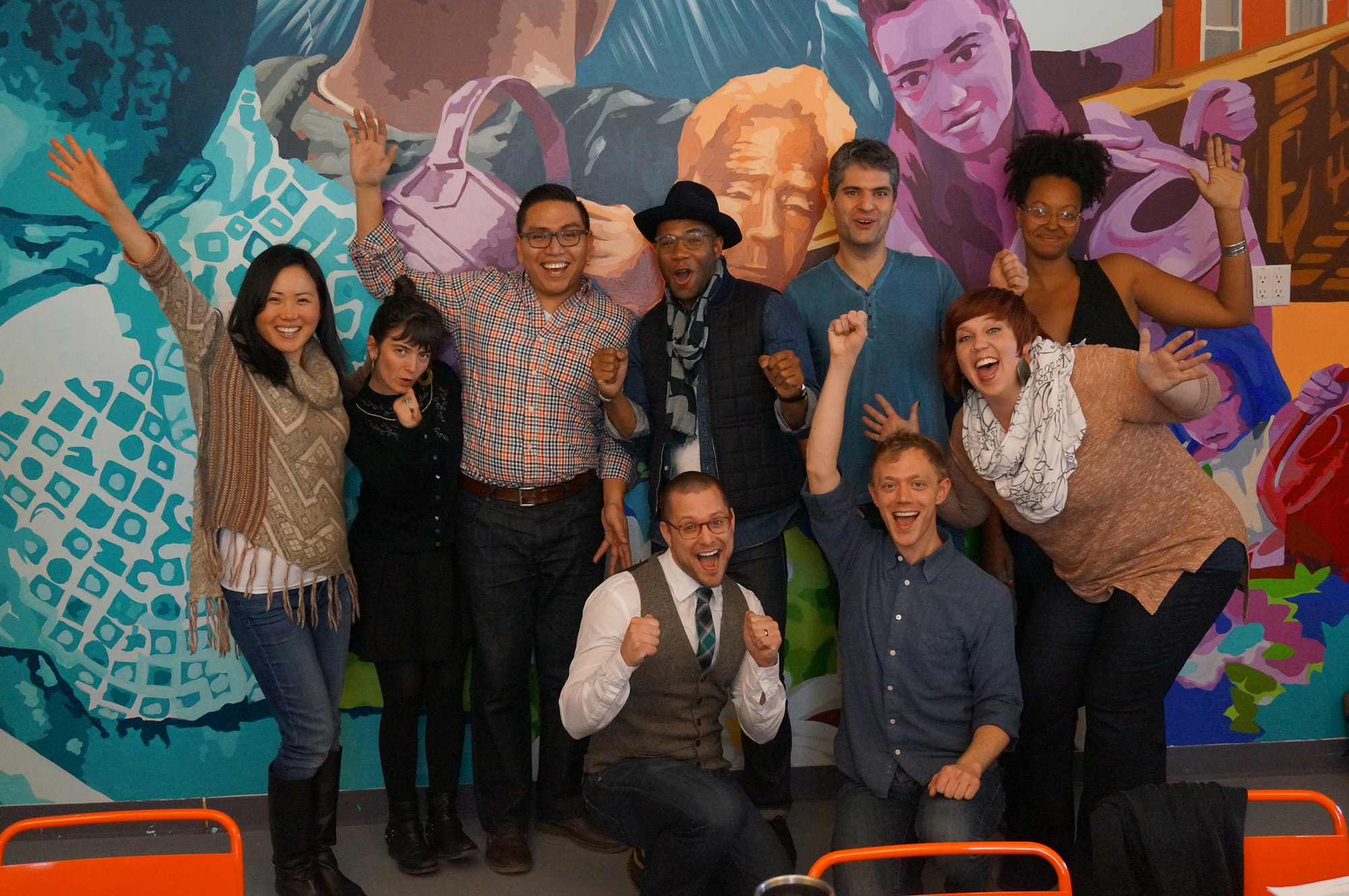 Resource Generation organizes young people with wealth and class privilege in the U.S. to become transformative leaders working towards the equitable distribution of wealth, land and power.
We believe that people ages 18-35 with access to wealth and class privilege are at a particularly key stage in life to effect social justice. We are living in the most extreme wealth inequality in modern history. As people rising into adulthood, young people with wealth and class privilege need to be organized around and empowered in taking control of the resources we have access to, in a commitment to building a more just world. We are standing on the shoulders of those who came before us, and we are working for a better world for those who will come after.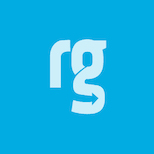 Amira A.
Amira (she/they) is a Palestinian organizer born and raised in Memphis, Tennessee. She was raised by a working class single mother, public school teacher, and longtime activist and movement organizer.
Most of her organizing work in the last 10 years has been rooted in the national Palestinian liberation movement and Boycott, Divestment, and Sanctions movement against Israeli apartheid. Prior to RG, she worked at JVP as the Southern Regional Organizer and National Campaign Organizer.
Amira is also deeply passionate about labor, workers rights, and the fight to end capitalism. The South is her heart and soul, believing that the fight for liberation in this country is nothing if it does not heed the ongoing leadership of the Black Southern Freedom Movement and the Black, brown, queer, poor, and working class communities of the region. She is excited to work towards the continued investment, resource, funding, and power building of the South through the leadership of RG chapters, member leaders, and organizational partners in the region.
She is rooted in and lives on Choctaw, Houma, Chitimacha, and Black land in New Orleans, Louisiana. Outside of movement work, she loves sunshine and all bodies of water, trash reality TV, tatreez, learning languages, and being surrounded by beloved community.
Southern Regional Organizer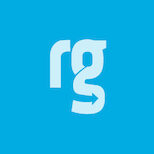 Charlotte H.
Operations & Project Coordinator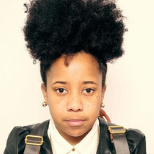 Christina B.
Christina (she/her) the Midwest Regional Organizer, is from the land known as Columbus, OH but currently resides in Cincinnati, OH.  Growing up, her views on classism, racism and sexism were shaped in part by being raised by a working-class single mother and through her radical elementary education at the Columbus Africentric School.
Curiosity about injustice led her to major in Political Science and Africana Studies at the University of Cincinnati. As a first-generation college student, Africana Studies called students to practice scholar activism which grounds her work today. After graduation, she joined Public Allies Cincinnati which prepared her for roles at the Office of Human Relations, Cincinnati Union Coop Initiative. These roles afforded her the opportunity to be a part of collectives that have published anti-racist educational guides, aided in passage of Indigenous Peoples Day legislation, and pushed Cincinnati closer towards institutionalizing racial and economic equity in the early childhood sector.
Throughout her journey, Brown has been grateful and self-critical and continues to politically evolve thanks to the mentorship of revolutionary Black organizers. Those folks inspired her to complete her Masters in Transformative Education at Miami University in 2018 which continues her pursuit towards becoming a scholar-activist. Christina sees RG as both curious and meaningful in the pursuit of a just and free world and looks forward to amplifying the role of the Midwest in making that world a reality.
Chapter Organizing & Base Building Director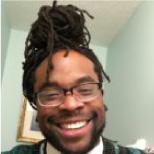 Ekundayo I.
Ekundayo (he/him/his) is a Hip Hop educator and grassroots organizer.  He is a lead organizer with the People's Justice Project focusing on leadership development and the decriminalization of working class people of color. In 2011, Ekundayo was selected as an apprentice with Public Allies where he worked with The Urban League of Greater Cincinnati to facilitate the relationship between parent, school, and community. Additionally, he co-organized a community conversation campaign that addressed the lack of accessible resources for youth. Once the project was complete, he organized a Freedom School site to address the needs of an entire community by using education as a tool for liberation. In 2014, Ekundayo became a member of the National Juvenile Justice Network through the Youth Justice Leadership program where he co-launched a Freedom School program inside of three youth correctional facilities in Ohio from 2014-2016 to decrease the reentry rate and empower system involved youth. Ekundayo's work over the past 5 years has primarily focused on implementing prevention, intervention and restorative practices in schools, after-school programs, and in communities of color. He combines organizing, curriculum development, youth and young adult leadership development, and public policy as tools to liberate the African working class and other communities of color.
When Ekundayo is not in radical action, he watches anime, hits the gym, spends time with his fiancé, filling his life with the aesthetics of art (writing, poetry, visual art, dance, etc.) meditation, and trying new afro vegan recipes.
Multi-Racial Base-Building Manager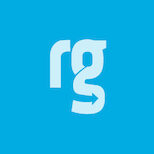 Eliza W.
Eliza's (they/them) bio is coming soon!
Midwest Regional Organizer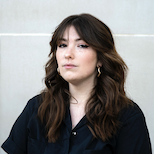 Emery K.
Raised in a working-class single-parent household, Emery (she/her) grew up in so-called Greensboro, North Carolina, a community rich in civil rights and movement history. She was called to action after learning about the increasingly urgent climate crisis and its connections to corporate lobbying, racial capitalism, and other systems of oppression that threatened all human rights.
After several years of grassroots organizing in her community on many climate justice campaigns, she began her career as a National Organizing Support Coach, supporting fellow youth activists across the country find their voice in collective liberation and provide training and resourcing on how to use it. In her former position at Future Coalition, she helped found and lead the Youth Climate Finance Alliance – a youth-led grassroots movement to stop the flow of money towards fossil fuels financiers. Through this campaign, she developed a deep interest and alignment with New Economy work and wealth redistribution.
Emery is Resource Generation's Local Power Organizer, focused on supporting RG members in building cross-class campaigns to end wealth hoarding for an equitable and just future for all.
Outside of organizing, you can find Emery hosting dinner parties, figure drawing, playing dreadfully at pickleball, and listening to punk music.
Local Power Organizer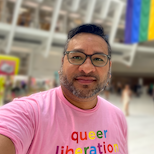 Faisal A.
Faisal (he/him) is a queer-identified Muslim activist, speaker, and writer, of Pakistani descent. Faisal has organized and worked in social justice movements since age 19 when he founded Al-Fatiha, an international organization dedicated to supporting and empowering LGBT Muslims. He led the organization as its volunteer director from 1997 – 2003. 
Faisal considers himself a global citizen, having grown up in Germany, Saudi Arabia, Pakistan, and a small town in Connecticut.  He has lived and worked in Boston, Washington, DC, Atlanta (and now New York City), supporting organizations working on HIV/AIDS education & prevention within Asian & Pacific Islander communities, LGBT rights, reproductive justice, public health disparities in communities of color, and international human rights. 
Faisal embodies the intersections of many identities (as an immigrant, a Muslim, a person of color, and a queer man), and he has shared his personal story of resilience and the stories of other LGBT Muslims at more than 150 colleges and universities. Faisal's passion lies in bringing people together to share their stories and struggles and to work collectively towards building a just and equitable world. 
As Deputy Director, Faisal leads RG's team, which manages our Finances, Administration, Operations, and Human Resources. In his free time, he enjoys traveling to see his chosen family around the world, dancing to top 40 music, watching the latest Hollywood blockbuster, and trying out new cuisines.
Deputy Director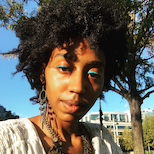 Falon S.
Falon (she/her) was born and raised in Houston, Texas, in a working-class, multi-generational household and received her B.A. in History and Political Science from Howard University in Washington, D.C. She is a natural organizer of resources and systems and finds solace in using data as infrastructure for building a more equitable world. 
Without the immediate return of stolen wealth and land, no liberation will be achieved in the United States or globally. Knowing this to be true, Falon feels called to use her skills and expertise to organize for structural redistribution, which led her to Resource Generation in July 2020. Before joining RG, Falon worked as a Database Manager in philanthropy and gained her organizing experience from a decade of cultural organizing and environmental and housing justice work in Washington, D.C. 
Outside of the Resource Generation nexus, Falon likely knows more about your astrological placements than you do and enjoys outdoor music festivals, trips to the closest thrift store/consignment shop, and museum exhibitions that feature art from the African diaspora.
Database & Digital Engagement Director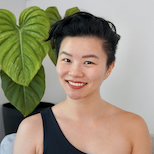 Jeannie H.
Jeannie grew up in a mixed-class household in the suburbs of Buffalo, NY. She was politicized in college and has never looked back. She has rallied, protested, built campaigns, and created coalitions for numerous movements. Some highlights include Take Back the Night, consent and communications, Asian American politicization and activation, and an Asian American Studies cluster at her alma mater. 
She discovered her love for social justice communications during her prolific zine-producing era in her senior year of college. Her professional communications work began in a college admissions office, to a reproductive justice nonprofit, and finally found a home at Resource Generation where she can bring her humor, political lens, and youthful voice to her work.
Jeannie majored in Philosophy and Feminist, Gender, and Sexuality Studies at Wesleyan University. She currently calls Atlanta, GA, the lands of Muscogee Nation, home. 
When not creating memes for Resource Generation, she's hanging out with her Persian cat, Mantou ("steamed bun" in Mandarin), watering her almost 200 houseplants, cackling loudly about something, or getting her adrenaline rush for the day 20-80 ft in the air via lead climbing or circus aerials. 
Communications Manager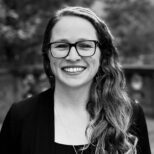 Julia W.
Julia (she/her) joined the RG team in 2022 as the Membership Director. Julia was born and raised in Vermont (unceded Abenaki territory). While she regularly returns to the green mountains to visit friends and family, she has come to call Buffalo, NY (unceded Haudenosaunee territory) home over the past seven years. 
Before joining the RG team, Julia worked as a Development Specialist with PUSH Buffalo, a Grassroots Membership Organizer with the Clean Air Coalition of Western New York, and most recently, a Major Gifts Officer with the Ms. Foundation for Women. Julia has been funding and training others to fund social and economic justice work for over 10 years. This has allowed her to deeply understand the tools and skills of fundraising, but more importantly, has equipped her with a decade-long analysis of how we can align our fundraising practices with our values and build a stronger movement for justice in the process. 
Julia is committed to organizing people, their relationship with money, and money itself to fund our movements for justice. When she's not working/organizing, Julia can be found hanging out with her cat, Toupee, biking around Buffalo, or swimming in any body of water she can find.
Membership Director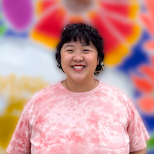 Katie W.
Katie (she/her) joined RG staff as the Western Regional Organizer in October 2018 and is based in Los Angeles, CA where she supports the Los Angeles, Bay Area, Portland, and Seattle chapters. Originally from the Bay Area and the Boston area, she found Resource Generation after a long journey of activism and organizing work with Asian Americans at the Claremont Colleges, with low-income and working-class tenants in Los Angeles Chinatown, and in her work in other grassroots Asian American communities fighting for social justice in Los Angeles. As a third generation Chinese American cis-woman who grew up with class privilege in the Bay Area, Katie holds gratitude for RG community and her time as a Los Angeles chapter leader. She is jazzed about RG's vision of liberation and the role of young people with wealth in getting us all free. When she is not chatting about privilege and wealth redistribution, Katie is eating handmade noodles, going to musicals, or doing last minute craft projects.
Contact me if you want to get involved in Resource Generation and live on the western side of the U.S. (think CA, Pacific Northwest)
Western Regional Organizer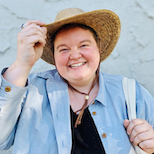 keithlee s.
keithlee (they/them) grew up in a working-class single-parent family in the suburbs of St. Louis, Missouri. They are a founding organizer of the DMV (D.C., Maryland, Virginia) De-escalation Collective, which trained communities in de-escalation strategies to prevent and interrupt state violence. keithlee is committed to organizing at the intersections of disability justice, police and prison abolition, and poor/working class solidarity. They love listening to podcasts about fat liberation, fermenting vegetables, and finding natural bodies of water to swim in. keithlee moves around frequently, often camping their way across the country with their dog, Yuba. Since early 2022, they've lived in an intentional community in O'ga P'ogeh (colonially known as Santa Fe, NM), with six chickens, two goats, two other humans, one cat, and Yuba. 
They graduated from Truman State University in 2014 and joined Resource Generation in September 2020 as the College Organizer.
College Program Manager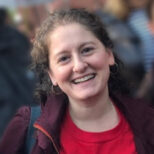 Leah V.
Leah (she/her) lives on Massachusett land known as Boston. She comes from a mixed-class background and is proud to come from a long line of anti-capitalist activists, artists, and educators. Leah is deeply involved in local and national organizing movements for Indigenous solidarity funding. She also organizes with Kavod, a community of progressive young Jews in Boston, where she co-founded their JOCISM caucus. Prior to RG, Leah worked on national labor and policy campaigns at Oxfam America. As an experienced facilitator and political educator, she is constantly in awe of our collective capacity to unite, build power, and incorporate new learning and stories into our movements. Outside of work Leah loves hiking in the White Mountains, growing whatever she can in her window boxes, nerding out on language reclamation, and extolling the many virtues of garlic to anyone who will listen.
Resource Mobilization Director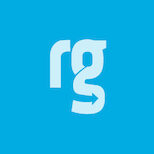 Megan M.
Megan's (she/they) bio is coming soon.
Human Resources Manager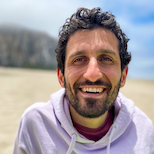 Nadav D.
Nadav (he/him) is a multiethnic Jewish organizer living on Massachusett land in Boston. He was born in Jerusalem and grew up primarily in the San Francisco Bay Area in a professional/managerial class family. His journey into organizing took shape as an undergraduate student, as he learned about and wove together cultural practices, spiritual traditions, and political histories from his Mizrahi (Arab Jewish, Iraqi) and Ashkenazi (Eastern European Jewish) family.
In the years since, Nadav has found political and spiritual home at Kavod, a Boston-based community that integrates spiritual practice and organizing, and in other Jewish left organizations. He's involved in projects and campaigns related to abolition/transformative justice, solidarity economies, and Jews of Color/Mizrahi Jews as a member of organizations such as Boston Ujima Project, Muslim Justice League, DefundBoscops, Jewish Liberation Fund, and Mizrahi Collective.
Before joining RG staff in April 2020, Nadav participated in an RG Boston praxis in 2018 after recognizing the ways that class, wealth and classism were showing up in his paid work and organizing. He previously worked as a financial coach supporting families living in subsidized housing programs.
Outside of movement work, he's nourished by making playlists, spending time in the nearby arboretum, singing in community and watching/playing basketball.

New England Regional Organizer
Nicole F.
Nicole (she/her) is based on Lenape land in Brooklyn, NY, and works with the New York, Philly, and DC chapters as well as other budding RG formations in the region. She comes from a managerial class background and since 2017 has found a political home in organizing with other young people with wealth and class privilege in RG to build a more just world. After being a member and chapter leader, she joined RG staff in fall 2020. Outside of RG, she organizes with Survived & Punished NY to both free and end the criminalization of survivors of domestic and sexual violence. Outside of organizing, you can find Nicole running, reading, admiring trees, or on a long phone call with a friend.
Mid-Atlantic Regional Organizer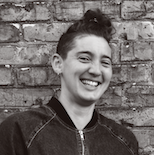 Nora L.
Nora (she/her) joined the Resource Generation staff in January 2019 as the High-Net Wealth Organizer and became Campaign Director in 2022. She was politicized in the environmental justice movement and has deep respect for land and indigenous peoples from whom it was stolen. The student climate movement taught her about disruption, working in faith-based advocacy showed her the possibility of transforming institutions, and organizing white people to flank the Movement for Black Lives taught her about solidarity, risk, and rigor. As a young person with class privilege, Resource Generation showed her how to be honest with her community and invest in movements like she believes we'll win. She is an artist and works in natural materials found in the Great Lakes region she calls home.
Campaign Director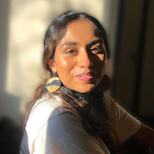 Sahana M.
Sahana (she/her) is a South Asian organizer with class privilege living in NYC. She joined RG as a member in 2020 and joined RG staff as High Net Wealth Organizer in 2022. Sahana was politicized during her time in high school through the movement for Black lives. She is a graduate of Scripps College, where she received her degree in Feminist, Gender & Sexuality Studies and International & Intercultural Studies. During her time at the Claremont Colleges, Sahana practiced organizing and community building alongside AAPI and South Asian communities. Sahana's commitment to cross-class organizing deepened through her efforts to co-create digital and physical archives for Andolan Organizing South Asian Workers, a South Asian domestic worker-led organization active in NYC from 1998 to the early 2010s. 
Sahana is a boba lover and foodie!
High Net Wealth Organizer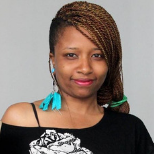 Etta M.
Etta (she/her) is proud to have been born and raised in a working-class family in Chicago, where was inspired by deep community organizing, a rich history of unions, the legacies of people like Ida B Wells and Gwendolyn Brooks, amazing House music, and some of the best food in the world. 
Etta has worked extensively at the intersections of wellness and social justice: she worked at a hospital and major trauma center as a crisis responder for survivors of domestic violence, led the creation of the inaugural wellness program for the Chicago Freedom School, was a founding member of the Incite! Chicago chapter, and has written policy to improve health education and resources in public schools. She has collectively organized conferences demanding an end to state-sanctioned violence, hosted cultural events highlighting the lives of political prisoners, and led workshops and retreats focused on the liberatory practice of love and healing. 
Etta received her Master's in Health Arts & Sciences from Goddard College where she researched Black women's reproductive health, resilience, and magic. She currently makes a home in Washington, DC, with her heart always beating in the direction of the ocean.
Director of People & Culture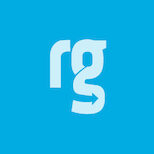 Valeriya E.
Valeriya was born in Ukraine and raised in a white working-class family in the Midwest. She is an overambitious rock climber, vegetable & flower grower, and hard-core home cook with organizing roots in fossil fuel divestment, faith-based cultural work, and legislative organizing.
Membership Manager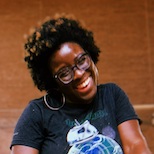 Viva Y.
Viva (She/They) was raised in a mixed-class Ghanaian family in the South on the lands of Muscogee Nation, Chitimacha Nation, and Natchez Nation. She has lived in the midwest and recently moved back to Atlanta. Viva has worked in finance and operations in the non-profit sector for the past 6 years. She studied undergrad at Georgia State University and grad at DePaul University. Their prior experience included internal auditing for midsize businesses and taxes. Viva got introduced to the non-profit field through her volunteer work with Chicago Reading African and Outdoor Afro – Chicago. These organizations gave Viva the space to lead and explore her love for Black diaspora literature and arts and the Black experience in the outdoors. 
Through their parents' Pan-African lens, Viva was exposed early to understanding the political landscape in the US, Ghana, and globally. This upbringing, combined with her ongoing study of black queer feminism, has compelled Viva to challenge working in corporate and the field of accounting and finance. Outside of playing with numbers, Viva enjoys spending time with loved ones, traveling, delicious food, and music. She is currently learning two languages and plans to pick up an outdoor sport.
Finance Manager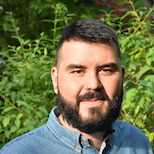 Yahya A.
Yahya (they/them) comes to social justice work out of a deep sense of love for their family and community and a belief that our collective liberation is possible. They are mixed-race (white and North African) and have a mixed-class background – born in Morocco with an owning class family there, and they were mostly raised poor in the US with one parent. Yahya enters movements from many places: as the child of a trans and Muslim activist and leader; the experience of racialization and anti-war movement work post-9/11; the cooperative and solidarity economy work they first participated in at Guilford College; Occupy Wall Street and the 2014 uprisings for Black lives. 
Yahya joined RG staff as a National Organizer and Coordinator of POC Programs in 2015, became Campaign Director in 2020, and was appointed Executive Director in the Fall of 2021. 
They currently live in Ossining, NY (historical lands of the Wappinger people) with their partner, their partner's sister,  and two sibling cats, Lemon and Pepper. Outside of Resource Generation, they sit on the board of Philadelphia's social justice foundation: Bread and Roses Community Fund. When they close their computer, they can be found being overly confident at games, celebrating their latest cooking experiment, or lost in thought in their car before getting out to their destination.
Executive Director

National Board of Directors
Sheena B.
Decolonizing Wealth Project
Trishala D. (Vice-President)
Reproductive Health and Women's Rights Collaborative 
Emily D.
Catalytic Capital Consortium / RG Member
Holly F.
State Street Advisors / RG Member
Sarah F.
NYC Chapter Leader 
Mac L. (President)
RG Alumnus
Charles L. (Treasurer)
Movement for Black Lives
Jerrod M.
National Member Council Member / NYC Chapter Leader
Crystal M.

Chinook Fund 
Zak P.

RG Alumnus
Rachel R.

Adasina Social Capital