Resource Generation envisions a world in which all communities are powerful, healthy, and living in alignment with the planet. A world that is racially and economically just in which wealth, land and power are shared.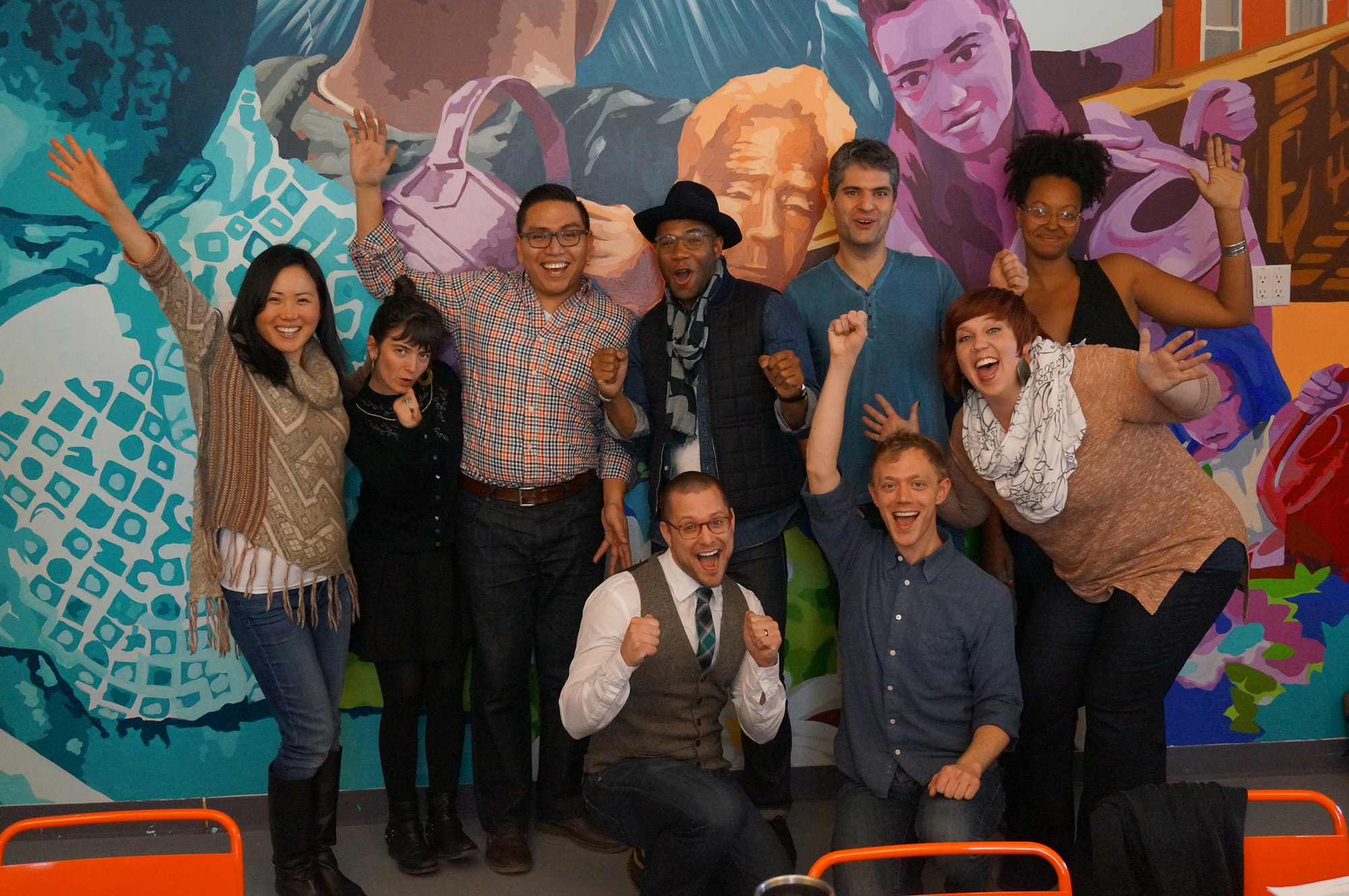 Resource Generation organizes young people with wealth and class privilege in the U.S. to become transformative leaders working towards the equitable distribution of wealth, land and power.
We believe that people ages 18-35 with access to wealth and class privilege are at a particularly key stage in life to effect social justice. We are living in the most extreme wealth inequality in modern history. As people rising into adulthood, young people with wealth and class privilege need to be organized around and empowered in taking control of the resources we have access to, in a commitment to building a more just world. We are standing on the shoulders of those who came before us, and we are working for a better world for those who will come after.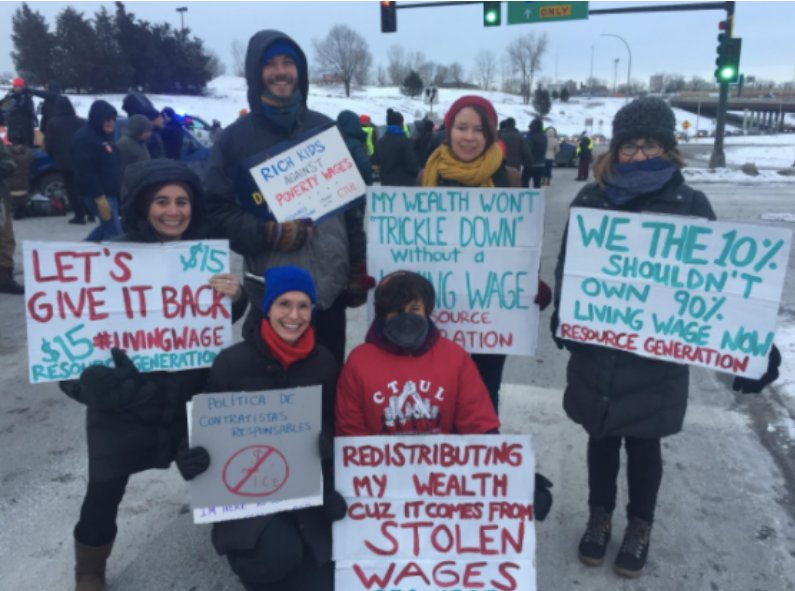 Telling the truth about wealth and our class backgrounds helps expose how deeply unjust and racist the U.S. economic system is and makes our movements for economic and racial justice stronger.
Since 1998, thousands of young folks have connected with Resource Generation to help square their politics with their values, meaningfully leverage their privilege, and understand their stake in a future where wealth, land, and power are equitably shared. We organize to bring our collective power to support poor and working-class led movements to effect systemic change.
Social Justice Philanthropy
Social justice philanthropy focuses on the root causes of social, racial, economic and environmental injustices.
It strives to include the people who are impacted by those injustices as decision-makers. It also aims to make the field of philanthropy more accessible and diverse. In social justice philanthropy, foundations are accountable, transparent and responsive in their grantmaking. Donors and foundations act as allies to social justice movements by contributing not only monetary resources but their time, knowledge, skills and access. Social justice philanthropy is also sometimes called social change philanthropy, social movement philanthropy, and community-based philanthropy.