Resource Generation envisions a world in which all communities are powerful, healthy, and living in alignment with the planet. A world that is racially and economically just in which wealth, land and power are shared.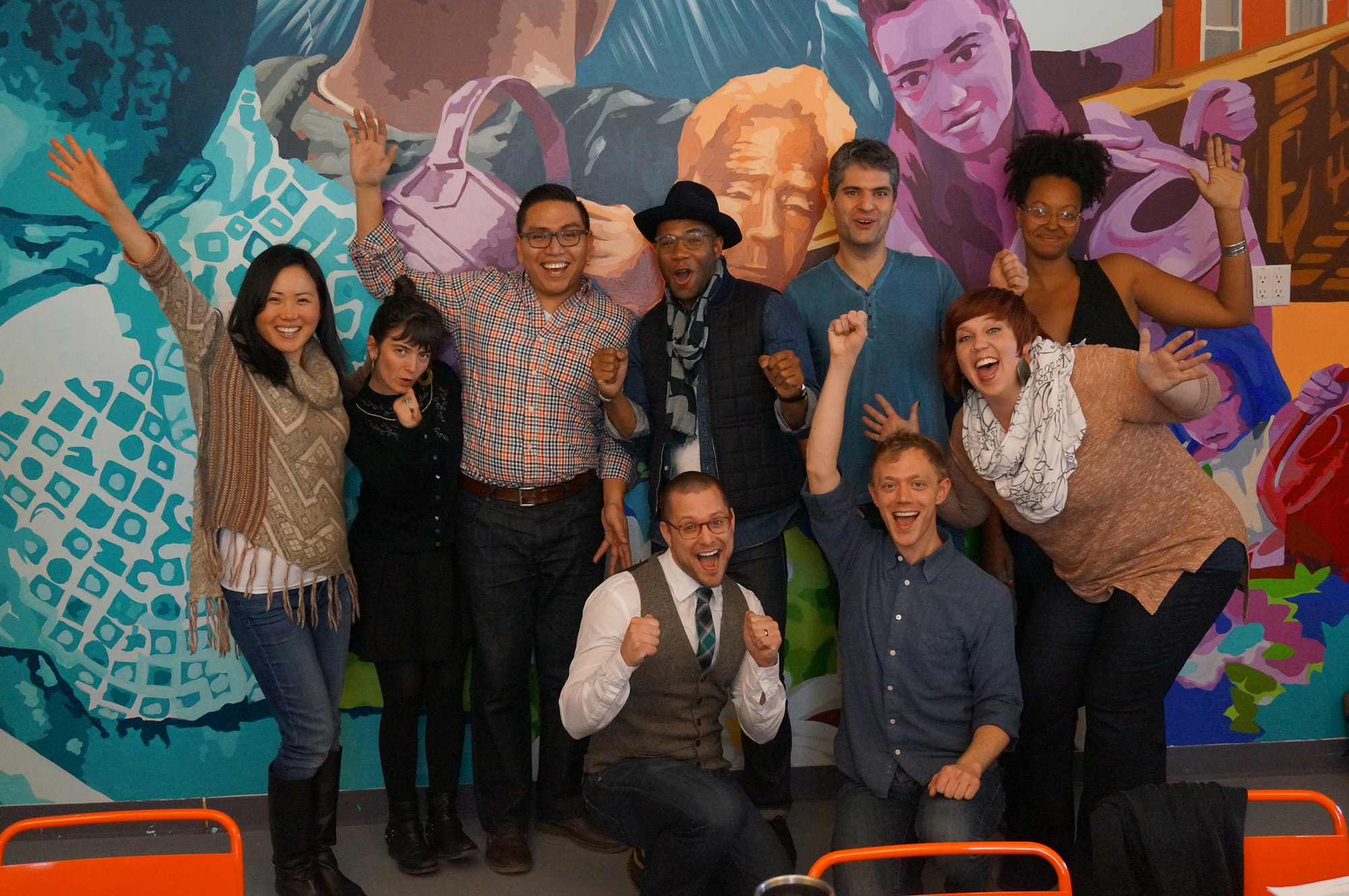 Resource Generation organizes young people with wealth and class privilege in the U.S. to become transformative leaders working towards the equitable distribution of wealth, land and power.
We believe that people ages 18-35 with access to wealth and class privilege are at a particularly key stage in life to effect social justice. We are living in the most extreme wealth inequality in modern history. As people rising into adulthood, young people with wealth and class privilege need to be organized around and empowered in taking control of the resources we have access to, in a commitment to building a more just world. We are standing on the shoulders of those who came before us, and we are working for a better world for those who will come after.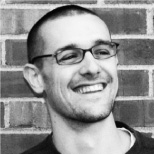 Adam
Adam's bio will be updated soon.
Resource Mobilization Director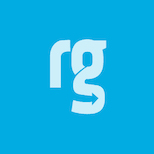 Amira A.
Amira (she/they) is a Palestinian organizer born and raised in Memphis, Tennessee. She was raised by a working class single mother, public school teacher, and longtime activist and movement organizer.
Most of her organizing work in the last 10 years has been rooted in the national Palestinian liberation movement and Boycott, Divestment, and Sanctions movement against Israeli apartheid. Prior to RG, she worked at JVP as the Southern Regional Organizer and National Campaign Organizer.
Amira is also deeply passionate about labor, workers rights, and the fight to end capitalism. The South is her heart and soul, believing that the fight for liberation in this country is nothing if it does not heed the ongoing leadership of the Black Southern Freedom Movement and the Black, brown, queer, poor, and working class communities of the region. She is excited to work towards the continued investment, resource, funding, and power building of the South through the leadership of RG chapters, member leaders, and organizational partners in the region.
She is rooted in and lives on Choctaw, Houma, Chitimacha, and Black land in New Orleans, Louisiana. Outside of movement work, she loves sunshine and all bodies of water, trash reality TV, tatreez, learning languages, and being surrounded by beloved community.
Southern Regional Organizer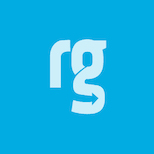 Ari B.
Ari's bio will be added here soon!
Director of Organizing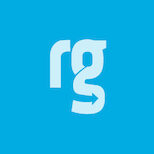 Charlotte H.
Operations Associate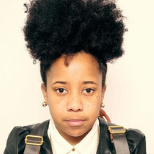 Christina B.
Christina (she/her) the Midwest Regional Organizer, is from the land known as Columbus, OH but currently resides in Cincinnati, OH.  Growing up, her views on classism, racism and sexism were shaped in part by being raised by a working-class single mother and through her radical elementary education at the Columbus Africentric School.
Curiosity about injustice led her to major in Political Science and Africana Studies at the University of Cincinnati. As a first-generation college student, Africana Studies called students to practice scholar activism which grounds her work today. After graduation, she joined Public Allies Cincinnati which prepared her for roles at the Office of Human Relations, Cincinnati Union Coop Initiative. These roles afforded her the opportunity to be a part of collectives that have published anti-racist educational guides, aided in passage of Indigenous Peoples Day legislation, and pushed Cincinnati closer towards institutionalizing racial and economic equity in the early childhood sector.
Throughout her journey, Brown has been grateful and self-critical and continues to politically evolve thanks to the mentorship of revolutionary Black organizers. Those folks inspired her to complete her Masters in Transformative Education at Miami University in 2018 which continues her pursuit towards becoming a scholar-activist. Christina sees RG as both curious and meaningful in the pursuit of a just and free world and looks forward to amplifying the role of the Midwest in making that world a reality.
Midwest Regional Organizer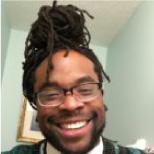 Ekundayo I.
Ekundayo (he/him/his) is a Hip Hop educator and grassroots organizer.  He is a lead organizer with the People's Justice Project focusing on leadership development and the decriminalization of working class people of color. In 2011, Ekundayo was selected as an apprentice with Public Allies where he worked with The Urban League of Greater Cincinnati to facilitate the relationship between parent, school, and community. Additionally, he co-organized a community conversation campaign that addressed the lack of accessible resources for youth. Once the project was complete, he organized a Freedom School site to address the needs of an entire community by using education as a tool for liberation. In 2014, Ekundayo became a member of the National Juvenile Justice Network through the Youth Justice Leadership program where he co-launched a Freedom School program inside of three youth correctional facilities in Ohio from 2014-2016 to decrease the reentry rate and empower system involved youth. Ekundayo's work over the past 5 years has primarily focused on implementing prevention, intervention and restorative practices in schools, after-school programs, and in communities of color. He combines organizing, curriculum development, youth and young adult leadership development, and public policy as tools to liberate the African working class and other communities of color.
When Ekundayo is not in radical action, he watches anime, hits the gym, spends time with his fiancé, filling his life with the aesthetics of art (writing, poetry, visual art, dance, etc.) meditation, and trying new afro vegan recipes.
Basebuilding and Chapter Organizer Director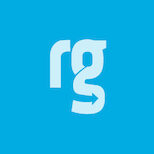 Eliza W.
Midwest Regional Organizer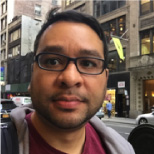 Faisal A.
Faisal (he/him) is a queer-identified Muslim activist, speaker and writer, of Pakistani descent. Faisal has worked for social justice since age 19 when he founded Al-Fatiha, an international organization dedicated to supporting and empowering LGBT Muslims. He led the organization as its volunteer director from 1997 – 2003.  Faisal considers himself a global citizen, having grown up in Germany, Saudi Arabia, Pakistan and a small town in Connecticut.  He has lived and worked in Boston, Washington, DC, Atlanta (and now New York City), supporting organizations working on HIV/AIDS education & prevention, reproductive rights and reproductive justice, public health and international human rights.  Faisal embodies the intersections of many identities (as an immigrant, a Muslim, a person of color and as a queer man) and he has shared his personal story of resilience and the stories of other LGBT Muslims at more than 150 colleges and universities. Faisal's passion lies in bringing people together to share their stories and struggles, and to collectively work towards building a just and equal world.  He enjoys traveling to see his chosen family around the world, dancing to top 40 music, watching the latest Hollywood blockbuster, and trying out new cuisines.
Deputy Director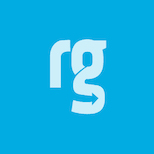 Falon S.
Database & Digital Engagement Manager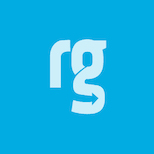 Jeannie H.
Jeannie's info will be updated soon!
Communications Organizer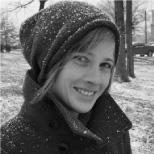 Jes K.
Jes (she/her) believes that change is inevitable and transformation is constant. Growing up poor in the Southeast, she also knows that sometimes change doesn't come fast enough. For the last 5 plus years, Jes has gotten to work with an amazing collaborative of trainers who facilitate workshops on dismantling racism, dR works. Jes is excited to be joining RG's team from a belief that radical wealth redistribution is a crucial part of creating systemic change. Jes is a birth worker, an auntie, a lover of bad puns and good herbal remedies. She works from her home in rural North Carolina amongst dogwoods and loblolly pines. Jes rarely leaves the house without her dog, a tender heart, and a novel in tow.
Contact me if you would like further information about any of our retreats or events.
Program Director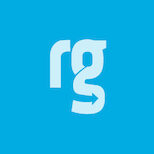 Julia W.
Membership Director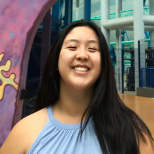 Katie W.
Katie (she/her) joined RG staff as the Western Regional Organizer in October 2018 and is based in Los Angeles, CA where she supports the Los Angeles, Bay Area, Portland, and Seattle chapters. Originally from the Bay Area and the Boston area, she found Resource Generation after a long journey of activism and organizing work with Asian Americans at the Claremont Colleges, with low-income and working-class tenants in Los Angeles Chinatown, and in her work in other grassroots Asian American communities fighting for social justice in Los Angeles. As a third generation Chinese American cis-woman who grew up with class privilege in the Bay Area, Katie holds gratitude for RG community and her time as a Los Angeles chapter leader. She is jazzed about RG's vision of liberation and the role of young people with wealth in getting us all free. When she is not chatting about privilege and wealth redistribution, Katie is eating handmade noodles, going to musicals, or doing last minute craft projects.
Contact me if you want to get involved in Resource Generation and live on the western side of the U.S. (think CA, Pacific Northwest)
Western Regional Organizer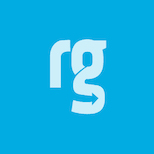 keithlee s.
keithlee (they/them) grew up in a working class family in the suburbs of St. Louis, Missouri. They are a founding organizer of the DMV (D.C., Maryland, Virginia) De-escalation Collective, which trains people in de-escalation strategies to prevent and interrupt state violence. keithlee is committed to organizing at the intersections of disability justice, abolition, racial justice, and poor/working class solidarity. They love listening to podcasts about spirituality, fermenting vegetables, and doodling on post-its. keithlee lives on unceded Nacotchtank (Anacostan) and Piscataway land in Washington, D.C. with their chosen family and their dog, Yuba. 
College Organizer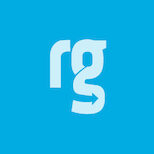 Megan M.
Human Resources Manager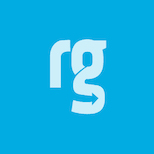 Nadav D.
Nadav (he/him) is a multiethnic organizer with Mizrahi (Arab Jewish) and Ashkenazi (Eastern European Jewish) roots. He was born in Jerusalem and grew up in the Bay Area in a professional/managerial class family. For several years, Nadav's political and spiritual home has been at Kavod, a community that integrates Jewish practice and organizing. He's led solidarity economy and abolitionist projects, in partnership with organizations such as Boston Ujima Project and Muslim Justice League, and co-facilitates a Jews of Color, Indigenous Jews, Sephardi & Mizrahi (JOCISM) caucus. Before joining staff in April, Nadav first connected with RG Boston in 2017 and participated in Praxis. He previously worked as a financial coach supporting families living in subsidized housing programs. Outside of movement work, he's nourished by singing in community, making playlists, spending time in the nearby arboretum and watching/playing basketball. 

New England Regional Organizer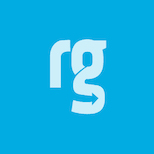 Nicole F.
Nicole's bio to be added here soon!
Mid-Atlantic Regional Organizer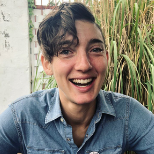 Nora L.
Nora (she/her) joined RG in January 2019 as the High Net Wealth and Family Philanthropy Coordinator. She was born in DC, raised in the Colorado mountains and has come back to DC as her home. She was politicized in the environmental justice movement and has deep respect for land and indigenous peoples from whom it was stolen. The student climate movement taught her about disruption, working in faith-based advocacy showed her the possibility of transforming institutions, and organizing white people to flank the Movement for Black Lives taught her about solidarity, risk, and rigor. As a young person with class privilege, Resource Generation showed her how to be honest with her community and invest in movements like she believes we'll win. She is also a baker, an artist, and curates queer events that end before 10 pm.
High Net Wealth and Family Philanthropy Coordinator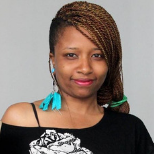 Etta M.
Etta (she/her) is the daughter of loving, working-class parents who labored the land in Mississippi and in factories on the South side of Chicago. Shonettia has worked extensively at the intersections of wellness and social justice: she was a crisis worker for survivors of domestic violence at a hospital and trauma center, led the creation of the inaugural wellness program for the Chicago Freedom School, was a founding member of the Incite! Chicago chapter, and has written policy to improve health education and resources in public schools. She has collectively organized conferences and hosted events highlighting the lives of political prisoners and state-sanctioned violence, and led workshops and retreats focused on the liberatory practice of love and healing.
Etta received her Master's in Health Arts & Sciences from Goddard College, where she researched black women's reproductive health, resilience, and magic. She is grateful for being radicalized by mostly queer women of color and is motivated by her love for sassy black girls who stand on sidewalks with their hands on their hips.
Now residing in Philadelphia near the Wissahickon Park which she visits a few times a week, Etta finds spirit in House music, dancing, international travel, and the ocean, and gets excited when she meets people who can appreciate her 80's sitcom and music references.
Director Of Ops Initiatives & Events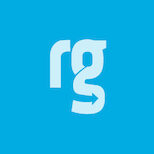 Valeriya E.
Valeriya was born in Ukraine and raised in a white working-class family in Metro Detroit, the unceded territory of the Anishinaabe people. She is an overambitious rock climber, vegetable & flower grower, and a hard-core home cook with organizing roots in student-led movements for fossil fuel divestment, faith-based organizing in solidarity with Palestine, liberatory Jewish cultural production, and legislative organizing for harm reduction in the utility and criminal legal systems.
Membership Coordinator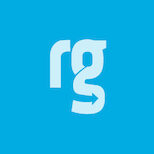 Viva Y.
Finance Manager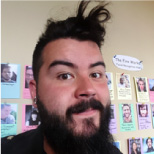 Yahya A.
Yahya (they/them) comes to social justice work out of a deep sense of love for their family and community and a belief that our collective liberation is possible. They are mixed-race (white and North African) and have a mixed-class background – born in Morocco with an owning class family there, they mostly raised poor in the US with one parent. Yahya enters movements from many places: as the child of a trans and Muslim activist and leader; the experience of racialization and anti-war movement work post-9/11; the cooperative and solidarity economy work they first participated in at Guilford College; Occupy Wall Street and the 2014 uprisings for Black lives. Yahya joined RG staff as a National Organizer and Coordinator of POC programs in 2015 and became Campaign Director in 2020. They currently live in Brooklyn (unceded Canarsie territory) with their partner and two sibling cats, Lemon and Pepper. Outside of Resource Generation, they sit on the board of Philadelphia's social justice foundation, Bread and Roses Community Fund. When they close their computer, they can be found being overly-confident at games, discovering their latent inner-jock at the gym, or lost in thought in their car before getting out at their destination.
Executive Director

National Board of Directors
Sheena B.
Decolonizing Wealth Project
Trishala D. (Vice-President)
Reproductive Health and Women's Rights Collaborative 
Emily D.
Catalytic Capital Consortium / RG Member
Holly F.
State Street Advisors / RG Member
Sarah F.
NYC Chapter Leader 
Mac L. (President)
RG Alumnus
Charles L. (Treasurer)
Movement for Black Lives
Jerrod M.
National Member Council Member / NYC Chapter Leader
Crystal M.

Chinook Fund 
Zak P.

RG Alumnus
Rachel R.

Adasina Social Capital