RESOURCE GENERATION TIMELINE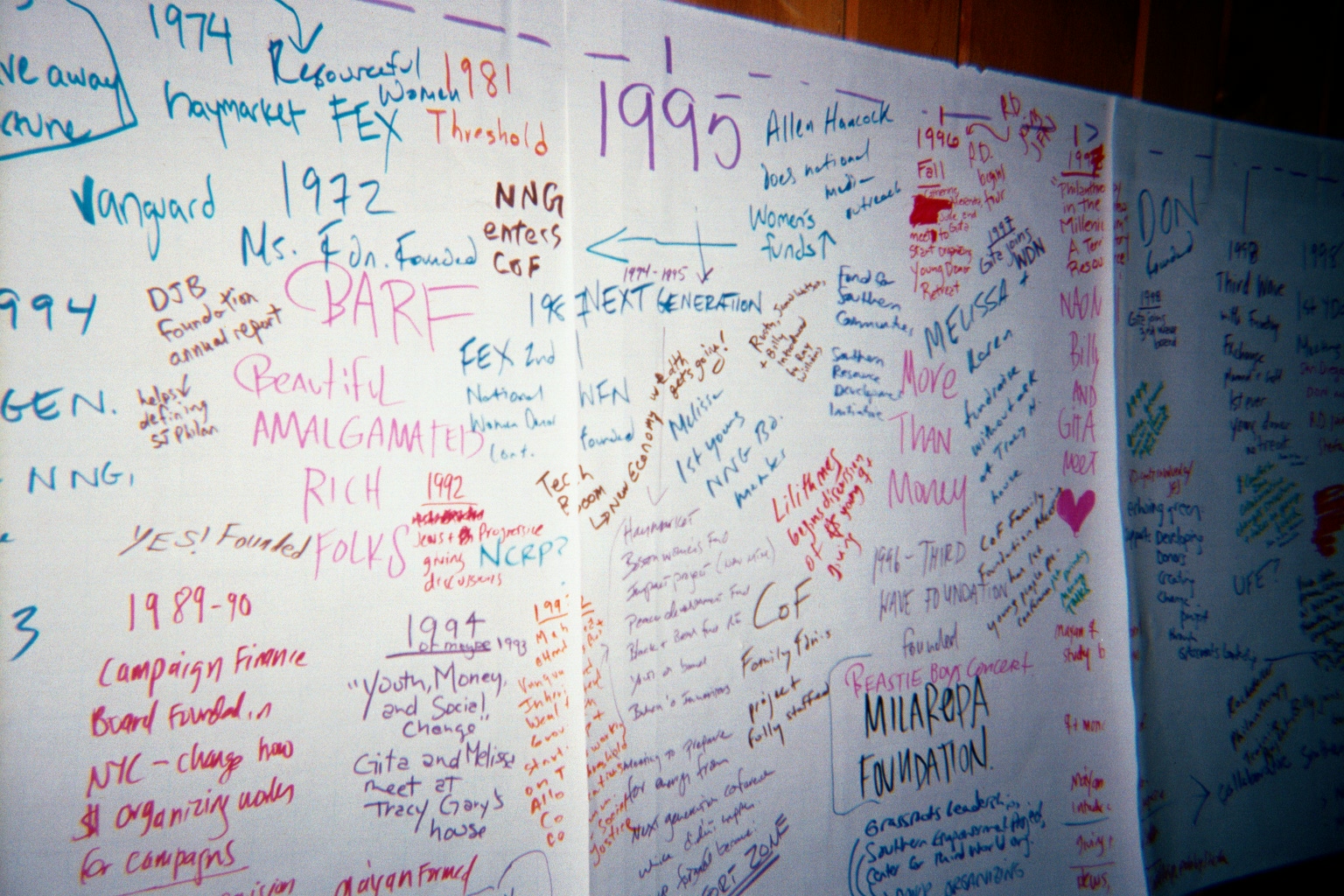 Resource Generation owes its existence and success to a long legacy of amazing organizations, organizers, activists, staff, board, leaders and allies. Here is a snapshot of some of the important events in our organizational history.
1995
---
A group of New England donors and activists plan a follow-up for the Next Generation conference. When the conference is canceled, they agree to keep meeting as a collaborative and develop local outreach to young people with wealth.
1996
---
The collaborative solidifies, made up of young people with wealth working in partnership with Boston Women's Fund , Haymarket People's Fund, Impact Project (soon to be renamed More Than Money), Peace Development Fund, United Black and Brown Fund, and Youth on Board.
They decide to create a written resource to use for outreach. Research for "the packet" begins. Young donors Tracy Hewat and Lynne Gerber take on editing duties.
1997
---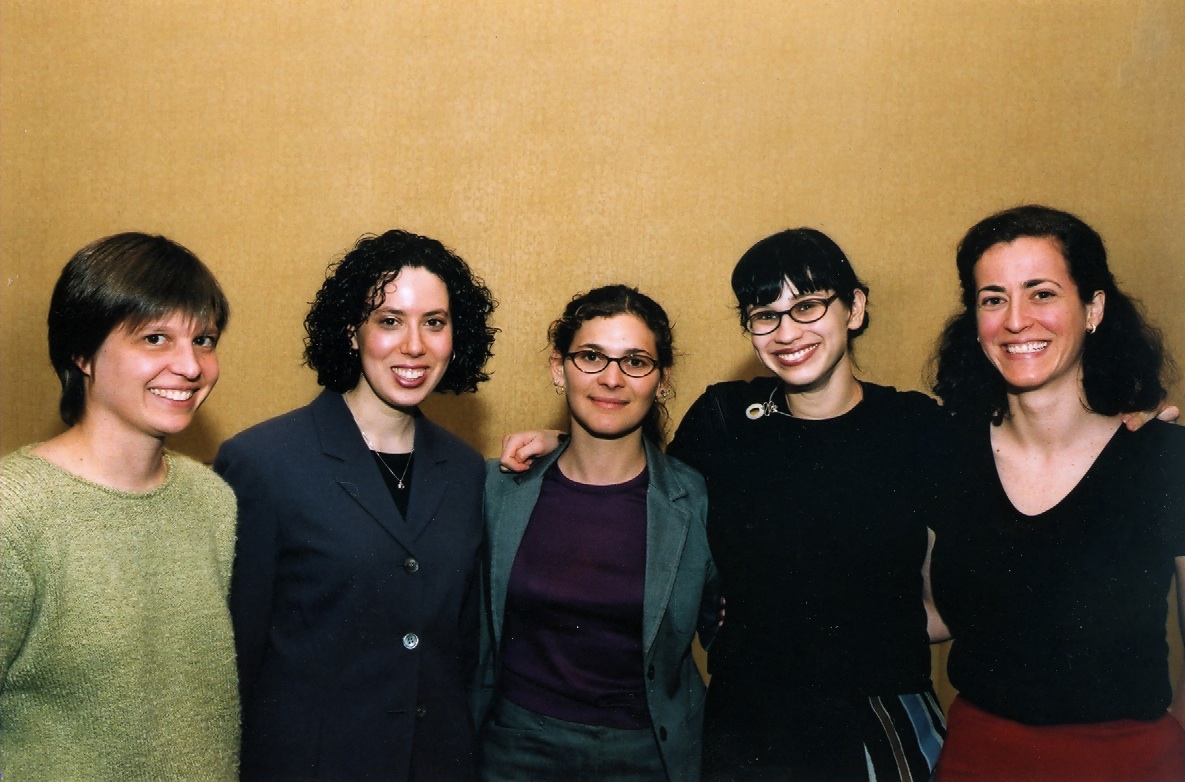 The first edition of Money Talks, So Can We is printed, a resource guide full of interviews, articles and advice for young people with wealth in their 20s. More than 3,000 copies are distributed over the next eight years.
Inspired by the response to Money Talks, the collaborative transitions to a new non-profit organization called Comfort Zone, which focuses on outreach to young people with wealth. Tracy Hewat and Lynne Gerber begin recruiting its first board.
1998
---
The Third Wave Foundation , together with the Tides Foundation and the Funding Exchange, creates the first Making Money Make Change (MMMC) retreat for progressive people with wealth, ages 15-35.
Comfort Zone's new board begins meeting and moves to its first office at the Center for Campus Organizing.
YDONTWE (Young Donors Organizing Nationally to Transfer Wealth Equitably) meets for the first time, to create a network that support the strategic growth of young donor organizing projects.
1999
---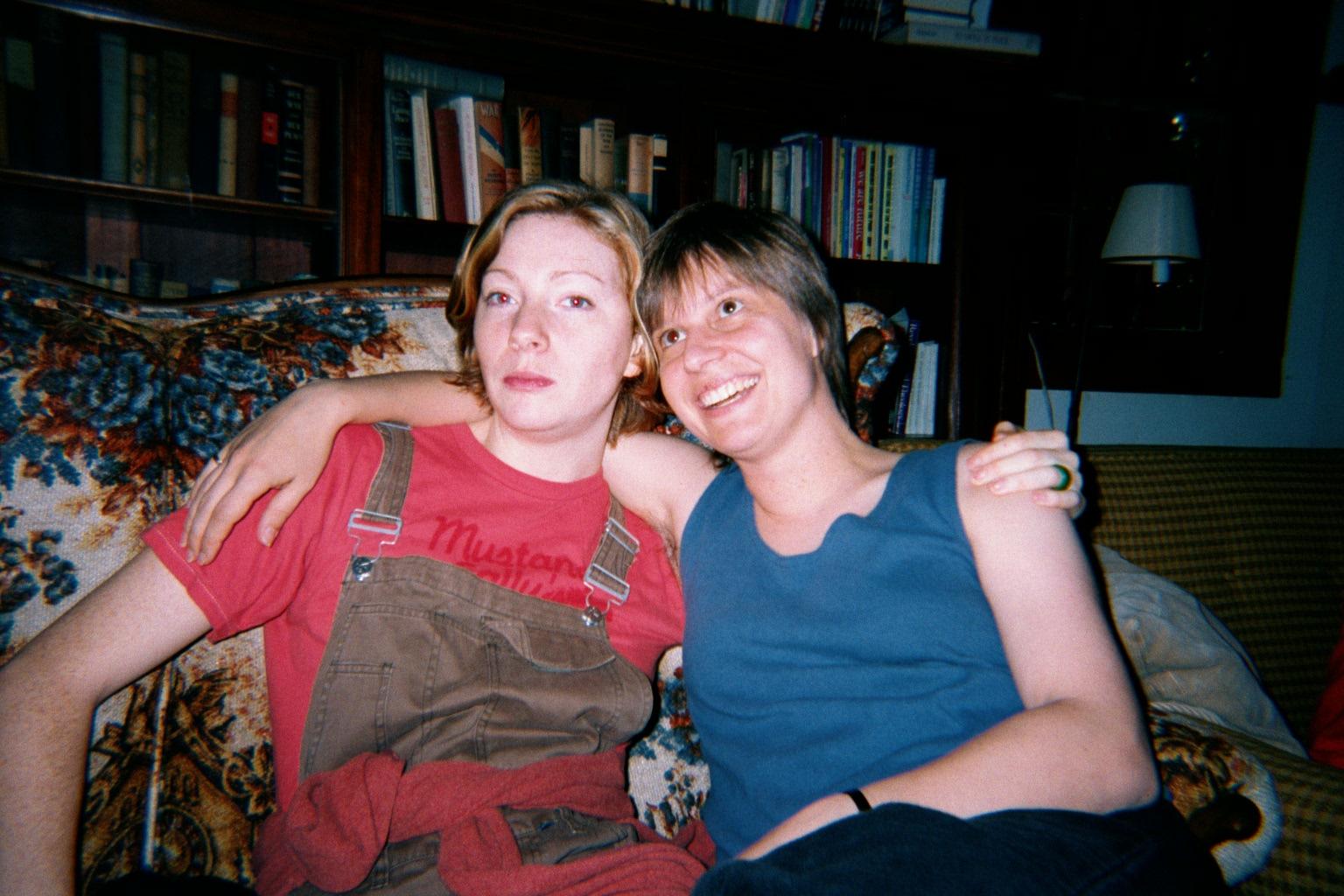 Tracy Hewat becomes Comfort Zone's director. The first regional outreach gatherings are held.
Comfort Zone joins the Third Wave Foundation, the Tides Foundation and Funding Exchange to produce the second Making Money Make Change conference. MMMC becomes an annual event that is still going strong!
2000
---
Comfort Zone officially changes its name to Resource Generation (RG). The office moves to 186 Inman Square in Cambridge.
Hez Norton joins RG as Assistant Director. Regular gatherings begin in Boston and Western Massachusetts.
2001
---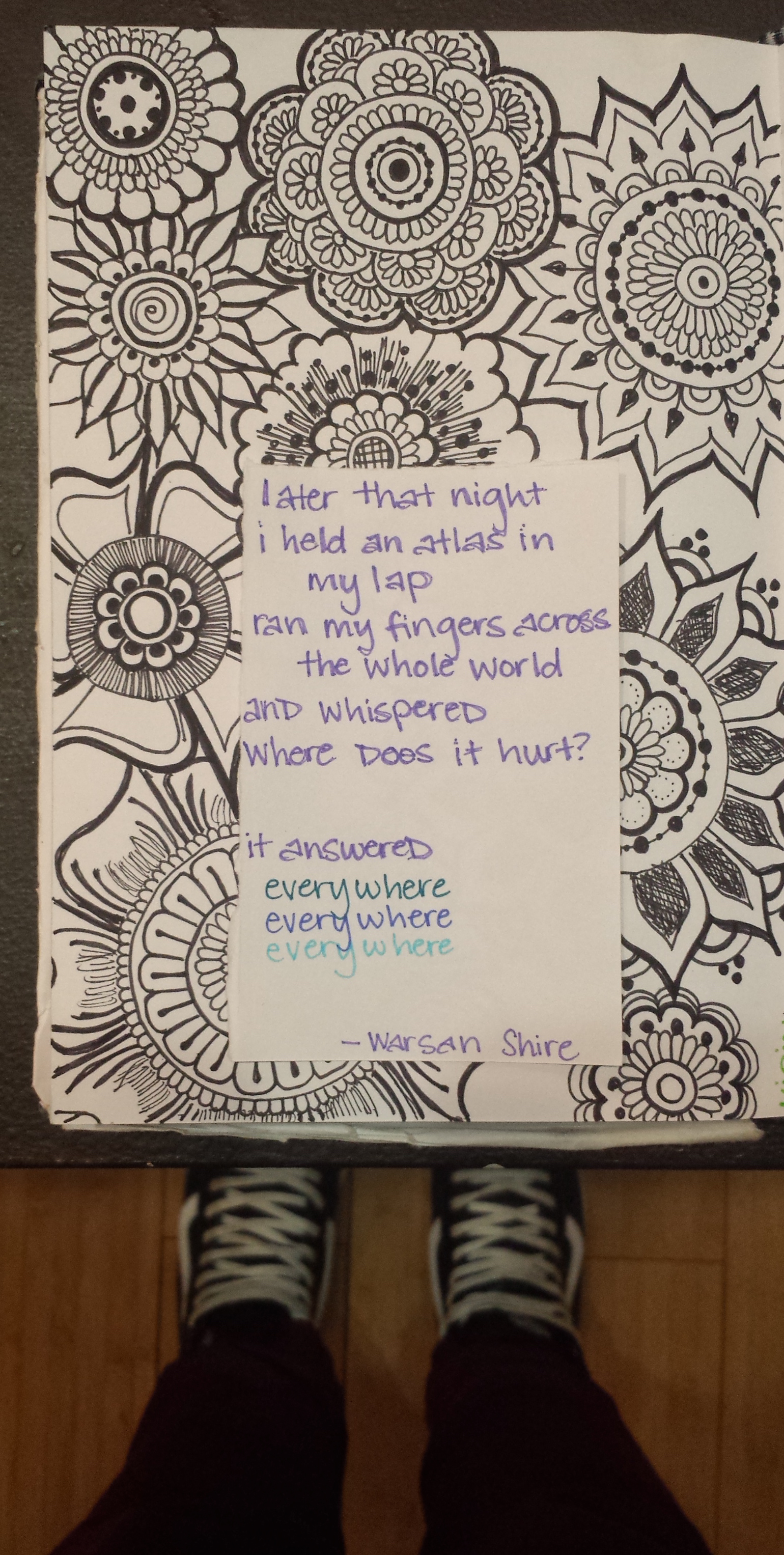 Alison Goldberg launches Foundations for Change, providing training and resources to young donors and family foundations interested in socal change philanthropy.RG's board agrees on an ambitious three-year strategic plan that includes growing as a national organization, expanding programming and clarifying its vision of social change.
Monthly gatherings begin in the Bay Area and New York City.
YDONTWE becomes The Young Donor-Organizing Alliance (YDOA), and RG takes on leadership for coordinating regular retreats and serving as fiscal sponsor. Sam Stegeman becomes YDOA's part-time coordinator.
Tracy Hewat steps down, and Hez Norton becomes our new director. Sally Bubier joins RG as part-time office manager.  A pilot Donor Organizing Institute (DOI) is held as a pre-day event for the fourth MMMC.
2002
---
RG holds community meetings in six locations across the country to learn more about what constituents need and how they view social change.
The office moves to 24 Thorndike Street in East Cambridge, sharing space with Access Strategies Foundation.
Karen Pittelman joins the staff as the first Program Coordinator.
Monthly gatherings are now in nine locations: Boston, New York, Western Massachusetts, Washington DC, Chicago, Seattle, Philadelphia, the Bay Area and Southern California.
RG receives its biggest grant ever, a two-year, $50,000 grant from the Ford Foundation.
The first inter-generational workshops on family dynamics and giving are held at philanthropy conferences.
The first "Class and Activism" workshops, a cross-class workshop that examines issues of classism and privilege, are held at college conferences and campuses.
2003
---
Foundations for Change and Resource Generation merge. Alison Goldberg becomes RG's first Donor Education Coordinator.
RG begins its first weekend-long Donor Organizing Institute.
John Harrison joins the staff as Networking and MMMC coordinator.
RG publishes two booklets, Protest and Privilege: Young People With Wealth Talk about Class and Activism and Voices Carry: Young People With Wealth Talk about Silence, Guilt and Social Change, written by RG fellow Courtney Young, based on over 30 interviews.
The first National Workshop series are held—four half-day workshops that focus on money and relationships, class privilege, giving plans, and social change financial planning.
MMMC includes a Reflective Leadership pre-day training, helping to develop constituent leaders who lead small groups throughout the conference.
The first Creating Change Through Family Philanthropy Conference (nowTransforming Family Philanthropy) for young people involved in their family foundations is held, undeterred by a giant snowstorm!
2004
---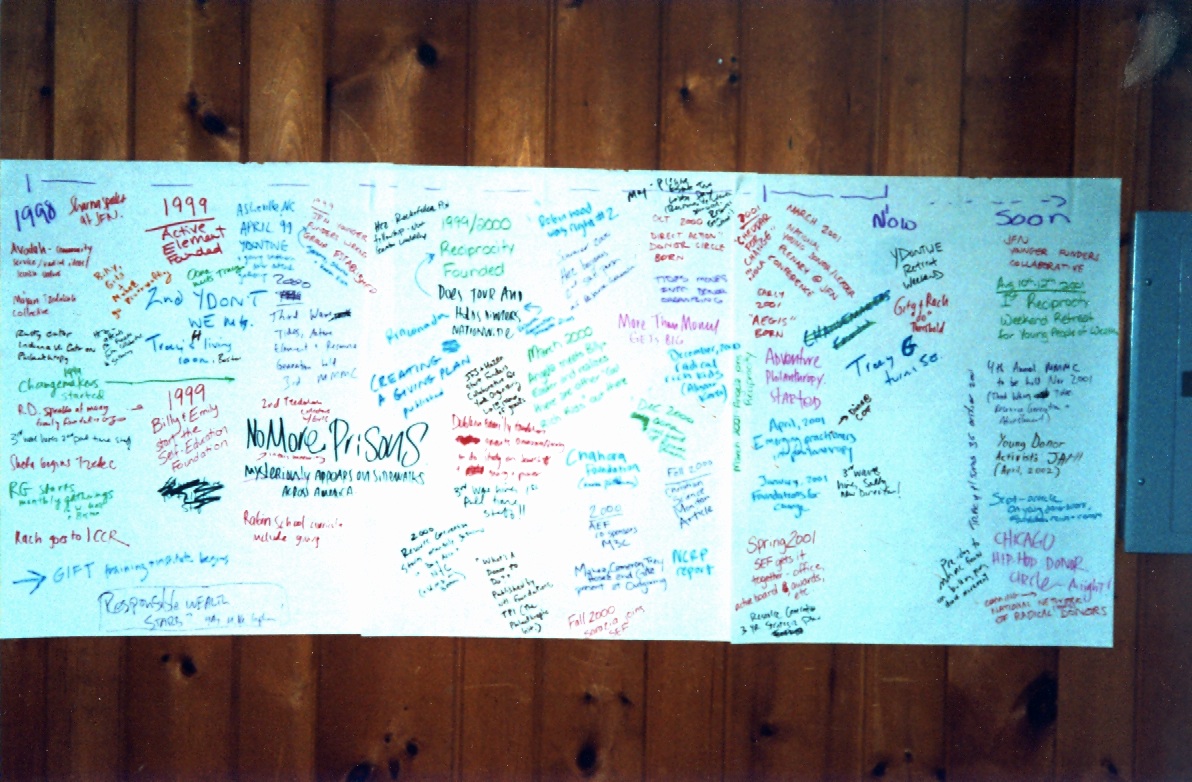 The second Donor Organizing Institute held.
Karen Pittelman leaves to work on an updated version of Money Talks, and Courtney Young becomes RG's new program coordinator.
Programming expands to Durham, North Carolina and Portland, Oregon.
Board and staff convene for an all day anti-racism training session focusing on the RG constituency and future goals.
Constituent survey reports that 53% of RG participants increased their giving, 70% were talking more openly about money with family and friends, 40% had become involved in a foundation, and 33% had increased their activism or volunteer work.
2005
---
The third Donor Organizing Institute held.
Alison Goldberg leaves to work on an RG family philanthropy book, and Jamie Schweser becomes the new donor education coordinator.
The second Creating Change Through Family Philanthropy Conference is held.
Hez Norton retires and Taij Moteelall becomes RG's new Executive Director.
RG's first book, Classified: How to Stop Hiding Your Privilege and Use it for Social Change , written by Karen Pittelman and illustrated by Molly Hein, is published by Soft Skull Press.
RG receives its largest grant to date, $300,000 for three years, from the Kellogg Foundation to expand its work with young people of color with wealth.
RG helps develop and host the Momentum Conference, an intergenerational gathering for progressive donors, together with Tides Foundation and Threshold Foundation.
YDOA transitions into the Dialogue Project run jointly by RG and Emerging Practitioners in Philanthropy (EPIP) .
2006
---
The Catalyzing Our Resources for Equity (CORE) program is launched, seeking to expand RG's constituency to include more young people of color with wealth and to promote racial equity within the field of philanthropy.
The first Anti-Racist Grantmaking Workshops are held at conferences and retreats.
The Dialogue Project's first national retreat brings together young people with wealth, next-gen fundraisers and philanthropy professionals to talk about power dynamics, race and class in philanthropy.
The third Creating Change Through Family Philanthropy conference is held.
RG constituents put what they've been learning about transforming philanthropy into action when a group forms the Gulf South Allied Funders (GSAF). Partnering with the Twenty-First Century Foundation—the only explicitly Black foundation working in the region—to support their Hurricane Katrina Recovery Fund, GSAF volunteers have since given and raised $2,038,000 for the Katrina initiative.
Sally Bubier and Courtney Young leave RG, and the organization relocates to New York City.
RG faces a funding crisis, and Taij Moteelall, Jamie Schweser and John Harrison are laid off. But a wave of donor organizing by constituents, staff and board allow the organization to stay afloat. Jamie Schweser and Taij Moteelall return as part-time employees, though John Harrison does not.
After a temporarily stint in Taij's kitchen, RG moves to an office at the Mertz Gilmore Foundation in downtown New York City.
Sam Stegeman takes on the role of coordinator for the CORE program.
2007
---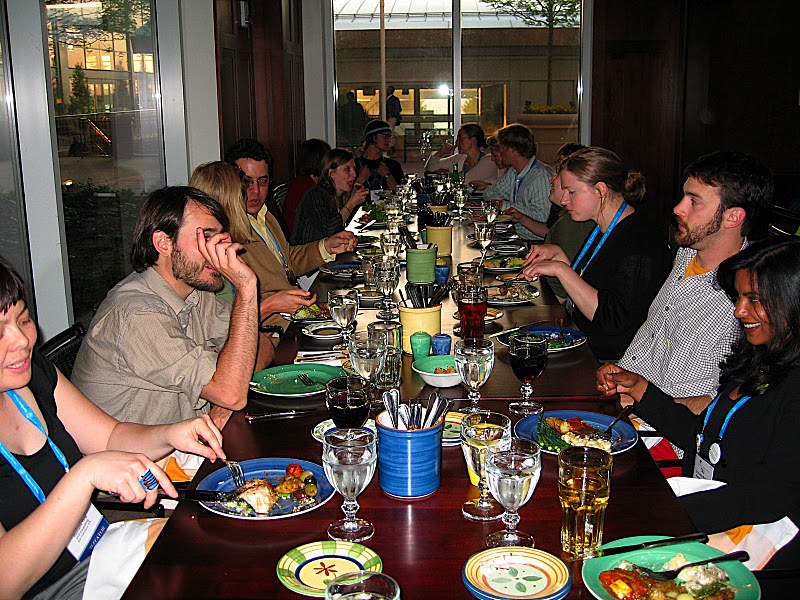 Elspeth Gilmore takes over for Jamie as the new program coordinator. Alice Rich joins RG as our first communications and development coordinator.
RG releases its second book, Creating Change Through Family Philanthropy: The Next Generation by Alison Goldberg and Karen Pittelman from Soft Skull Press.
RG helps found the Social Justice Philanthropy Collaborative together with the National Committee for Responsive Philanthropy , EPIP, Funding Exchange, Changemakers and the National Network of Grantmakers.
Staff and constituents lead a 30–person delegation of young people with wealth to the U.S. Social Forum in Atlanta, GA.
RG celebrates its tenth annual MMMC retreat! Still going strong!
Local programming expands to Minneapolis. Monthly dinners and gatherings expand to include book clubs, using Classified and other books to guide discussions.
2008
---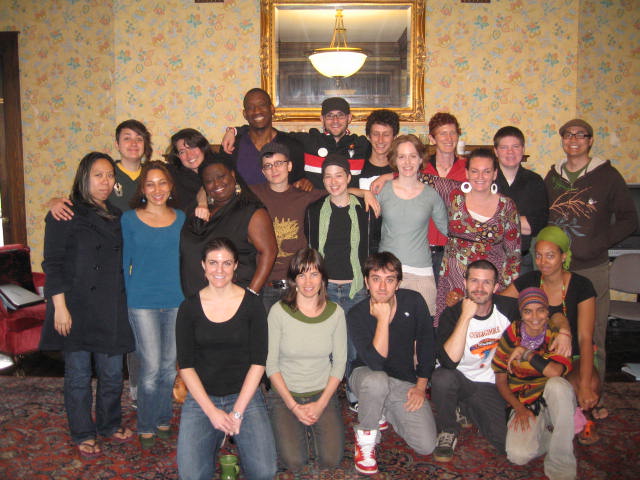 Mike Gast joins the RG staff as Family Philanthropy Coordinator.
The fourth Donor Organizing Institute is held.
Continuing RG's work of organizing delegations and programming at conferences with the mission of transforming philanthropy, RG takes it to the next level at the Council on Foundations Summit by helping to plan a slate of Next Gen events together with EPIP and 21/64, and bringing a 30-person delegation.
2009
---
The fifth class of the Donor Organizing Institute graduates!
Taij Moteelall retires and Rodney McKenzie, Jr. becomes the new director.
Sam leaves and Nicole Lewis joins the staff as the new CORE coordinator and national organizer. Jessie Spector joins RG as a national organizer.
The Dialogue Project's second retreat meets to discuss strategies for transforming philanthropy for social change.
After twelve years of running MMMC as an independent conference, the co-sponsors agree to transition it into an official RG program.
2010
---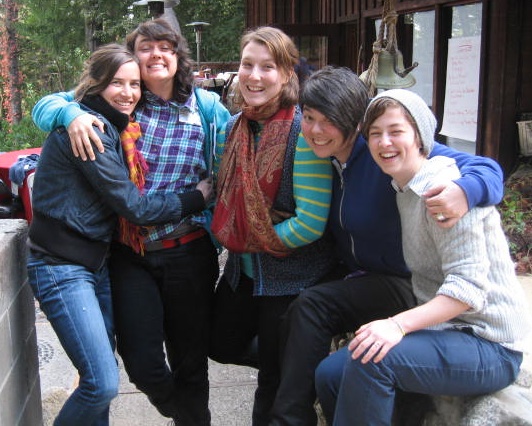 The fourth Creating Change Through Family Philanthropy Conference is held.
Praxis Groups begin, taking the monthly gathering program to the next level: small, local groups of RG'ers who meet monthly over the course of 5-6 months to support and challenge each other to work on their goals and action steps.
RG moves into a new office with more space, co-cohabiting with Third Wave Foundation.
Rodney McKenzie leaves his role as director, and Elspeth Gilmore and Mike Gast become RG's new Co-Directors.
The first MMMC is held as an RG program, with over 50 constituents who were brand-new to RG's work!
2011
---
RG's work exploded with Occupy and the We Stand with the 99% blog, which over 100 media outlets covered.
MMMC had a waiting list for first time, and RG held the fifth Creating Change through Family Philanthropy Retreat.
Nitika Raj, the Director of National Organizing & Racial Justice, and Sarah Abbott, the Director of National Organizing, became part of staff.
New trajectories: RG officially launched its tax campaign and held Tax Day actions in 8 cities around the country; RG started organizing around people of color with wealth, including the first praxis group for POCWW; and RG started the mission-related investing fellowship. Fifteen young people with wealth participated.
In fiscal year 2011, the percentage of funding RG received from its members nearly doubled from the previous year, to 61% of RG's money coming from family foundations and individuals.
The Tracies major donor program started, where individuals agree to donate $10,000+ to RG for 3 years. In the first year, RG surpasses it's goal of 10 people giving 10,000/year or more for 3 years. We get 12.
RG praxis groups partner on or help found 4 cross-class giving circles, which moved over $300,000 to social change.
2012
---
Making Money Make Change holds steady at 100+ people in attendance, with an active waiting list.
Members participated in a national day of action to stop "fiscal cliff" cuts to social programs and call for tax reform.
RG Alum Laura Wernick runs RG's 2nd community survey, gathering important information on RG's demographics, influence and impact.
We begin working with a consultant, Ingrid Benedict, to refine and develop our mission, vision and values.
RG became 86% community funded and membership grew from 153 to 224 people.
The sixth Creating Change through Family Philanthropy had 42 young people with wealth and leaders across the class spectrum come together for skill-building in order to shift family funds and the field of philanthropy for social change.
2013
---
RG hosted its 15 year anniversary party, Moving Money, Shaking Things Up! 165 people partied with RG, representing 15 years of organizing. Our full cross-class, multi-racial community came through to celebrate all we've accomplished, to thank Elspeth for her leadership as she stepped down as Executive Director, and to celebrate Jessie as the new Director.
RG published Between a Silver Spoon and the Struggle: Reflections on the Intersection of Racism and Class Privilege. A unique and important addition to the RG canon, it focuses on the experiences and opportunities of action for people of color with wealth.
The first ever Alumni Retreat is organized in upstate New York and has 17 Alumni in attendance.
The first Transformative Leadership Institute brought together 29 young people with wealth and 10 leaders from other class backgrounds, so that they can build the skills and relationships to be even more successful RG leaders and organizers.
Making Money Make Change (MMMC) continues to thrive as a space for community building, education and action. For the third year in a row we have a waiting list for the conference.
RG launched the Tax Justice Platform , written by the National Tax Organizing Team (a group of six young people with wealth supported by staff member Isaac Lev Szmonko). This document lays out RG's thinking and politics around taxes and the role that young people with wealth can play advocating for a more just tax system.
2014
---
RG capacity grows!
We hired our very first Membership and Communcations Associate, Colette Henderson;
Mike Gast steps down from Associate Director and passes the torch to Iimay Ho;
The program staff re-shapes with Nitika Raj & Sarah Abbott promoted to Co-Programs Directors and Nitika formally becoming Director of Racial Justice;
Emil Paddison joins staff as a dedicated Chapter Organizer;
Iris Brilliant comes on as Family Philanthropy Organizer to re-birth that program;
Isaac Lev Szmonko leaves staff and is replaced by Kaitlin Gravitt as Campaign & Chapter Organizer;
Tiffany Brown expands her role to direct three annual retreats as RG's Retreat Director
2015
---
2015 was off and running for RG. After 17 years of fiscal sponsorship (being housed in a larger "parent" organization) RG finally became an independent 501c3 (click here to read more about what this means). A huge victory for the efficiencies of our operations work!
2015 saw the addition of Yahya Alazrak to staff as a full-time national chapter organizer and coordinator of People of Color programs, and Adam Roberts as a National Chapter Organizer. Iris Brilliant became a National Chapter Organizer alongside her role as coordinator of family philanthropy programming. We said goodbye to Emil Paddison and hello to Kirin Kanakkanatt as our fourth national organizer, ending the year with our largest organizing team yet, with 4 dedicated organizers, and Kaitlin Gravitt moving into team leadership at Campaign Director.
We re-birthed RG's retreat for people with family giving vehicles, Transforming Family Philanthropy (formerly Creating Change Through Family Philanthropy). It was a smashing success!
2015 also saw a big leap forward in clarifying how RG lives out our mission by running a series of sessions with members to craft a 40-year campaign vision (launch forthcoming).
At the end of 2015 we said goodbye to Tiffany Brown, RG's Retreat Director of 3 years. She moved on to work at RG's close ally, Fresh Pond Capital. We decided to split her role into two moving into 2016, to add capacity for our retreats to ever-better serve our year-round organizing work.
Join Us for a Discussion on How Young People Are Moving 1B to Movements & Building Political Power