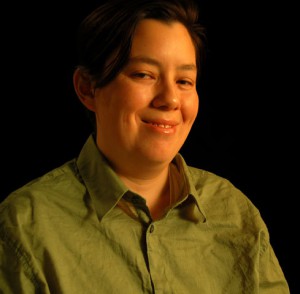 Originally posted at GIFT Exchange.
This month I am writing about what cori parrish at North Star Fund calls "the human side of donor programming." Here I focus on progressive major donor programming, such as donor workshops and conferences. This is something I have experience with, having attended and helped to design programs and retreats at Resource Generation. To me, the work has been about building community and developing ways for donors to connect with each other and with people working in movements for social justice. I think feeling a sense of connection and community creates happier people, and happy people tend to give more, and people tend to support what they feel connected to. I hope this will help demystify donor programming and create conversations and opportunities for partnership.
The history of donor programming is intertwined with the rise of progressive social justice foundations in the late 1970s and early 1980s, such as Liberty Hill Foundation in Los Angeles, North Star Fund in New York, and Haymarket People's Fund in Boston. All of these foundations are part of the Funding Exchange, a national network of progressive foundations. At the time, inheritors got together and created wealth conferences and other venues where donors could talk about the personal and technical aspects of having wealth and giving, including ethical investments and giving vehicles, and the politics and philanthropic practices of moving it toward grassroots movements for social and economic justice.
In 1999, some younger attendees of these progressive wealth conferences went on to start a retreat for people under 35 called Making Money Make Change that focused on the issues of young people with wealth. This retreat is now one of many programs organized by Resource Generation. Many other groups also offer programming for donors of all types. For example, Bolder Giving works to inspire people to give more and take more risks with their giving. The Tides Foundation and the Astraea Lesbian Foundation for Justice have also hosted organizing conferences with donor participation in the past decade.
Why are donor conferences necessary? A common experience many people with wealth experience is isolation. On multiple levels- geopolitically, socioeconomically and psychologically, the structures that perpetuate and worsen the wealth gap (http://www.vanityfair.com/society/features/2011/05/top-one-percent-201105) are bad for everyone and everything. From what I have experienced and observed, many donors need some degree of donor-only spaces, at least for a time. Ironically, it comes down to meeting people where they are at, and giving them a space to talk about their wealth, privilege and giving, while also providing the political education, tools and resources to ultimately take action.
But what about accountability?  In our stratified society there are already more than enough exclusive places in this world for wealthy people to "build community" with each other. Creating spaces where wealthy people get together and talk about funding social change is problematic.  The fact that these donor spaces have tended to be almost entirely white adds another dimension to the potential negative consequences of creating donor-only spaces.  The perspectives of those most impacted by inequality and injustice simply are not adequately represented.
Ideally, social justice donor conferences and other forms of donor programming provide a supportive yet also challenging space.  In order to challenge donors, it is critical to bring grassroots activists and professionals working in impacted communities as content providers and facilitators.  Another critical yet often missed step is to work to build donor diversity.  The goal is to create transformational spaces that move donors from a place of isolation to connectedness, and past a place of only needing donor-only spaces.
Donor programming is sometimes built into organizing and movement building conferences.  An upcoming example is the Funding Exchange Skills Conference September 14-16 in Tucson, AZ.  For the first time, the conference will be open to those beyond the Funding Exchange network, with donor and allies invited to participate. The new structure is designed to build and strengthen authentic relationships with donors and allies who have a commitment and investment in FEX and to create spaces where their roles and voices are visible, creating a new generation of donors at all giving levels.
While I wrote here about programming that is specifically designed for high net worth individuals, I believe philanthropic education is important in communities at all income levels.  I think it's important to think about meaningful and appropriate ways to engage donors at all giving levels in grassroots work to strengthen and broaden the foundations from which we take action for progressive change.  Social justice needs as robust and diverse a community as possible to support it.  As we work to support social justice across class and other differences I think we should remember that we are all in this together.