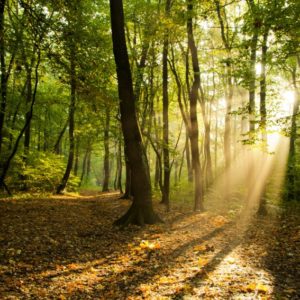 Thanks to Veris Wealth Partners for allowing us to cross-post this article from their site.

by Lori Choi, Partner & Wealth Manager at Veris Wealth
I recently had the pleasure of attending the Transforming Family Philanthropy Retreat with an inspiring group of young people, all seeking to align their family giving and investing with social justice values.
Organized by Resource Generation (RG), the retreat was a thoughtful combination of racial and economic justice education, skill-building workshops around social justice, impact investing, and managing family dynamics. Veris was happy to sponsor this conference, and we were thrilled that several Veris clients attended as well.
This was my fourth time attending an RG retreat, and each past conference has influenced my views and understanding of social justice in some way. This time I found myself moved to apply the social justice philanthropy principles1 to the world of impact investing in new ways. In particular, the principles that resonated most deeply with me were focusing on the root causes of problems rather than the symptoms (e.g. through advocacy, organizing, and engagement), and involving those most impacted by the problem into the decision-making process.
Throughout the weekend, I kept asking myself – how could these principles work in impact investing?
Three Ways To Have Impact
The first idea that came to mind was something we had been incubating after hearing clients' desires for a greater connection to their impact investments. Why not invite clients to visit the impact organizations, so that they can see first hand the people and communities that they are supporting with their investment dollars? We continue to work on this idea, and welcome your input on how Veris can help you develop relationships with your impact investments.
The second idea is how we can share decision-making power with communities most impacted. This is a difficult principle to apply, even within impact investing. However, I was reminded of RSF Social Finance's approach to determining interest rates for investors and borrowers. The group hosts quarterly Pricing Meetings2 that bring together the stakeholders in the fund – investors, borrowers, and staff – to determine mutually beneficial rates that reflect the needs of the entire community. While this approach may not be applicable to all asset classes, it serves as a good reminder to consider the integrity of the "how" in an investment, and not just the "what."
The last thing that came to mind for me is how the impact investment industry has been able to tackle some of the root causes of problems created by corporations. Although public equities may be dubbed by some as not truly "impactful" even with the integration of ESG criteria, I look at this asset class as an example of what is possible. Many of our equity impact managers, including Boston Common, Trillium Asset Management, Calvert Investments, and Pax World, have been doing this work for years. They have been tirelessly engaging corporations in dialogue about questionable practices on behalf of shareholders, and leveraging proxy voting and resolution writing to change behavior. I feel encouraged that this shareholder activism is an element of impact that we support at Veris.
I look forward to thinking more about how Veris can help our clients increase their connection to their impact investments, and hope that you will speak with your advisor about any ideas you may have too.