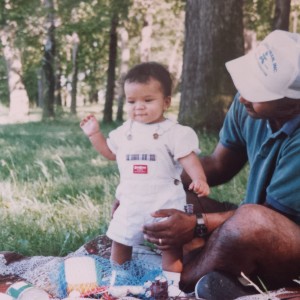 Hey RGers! My name is Kirin Kanakkanatt (she/her).  I joined the team as a National Organizer earlier this month. I am from Ohio and based in Brooklyn until May 15th, when I will make the trek out west to join Iris Brilliant, our Family Philanthropy Organizer,  in the Bay Area. I am so excited to begin as the chapter organizer for Seattle, Portland, Denver/Boulder & New Orleans!
In the spirit of RG's tradition of organizing through our personal stories, I wanted to share my money story. As a queer first generation South Asian cis-femme, my experience is situated at the intersections of race, class, gender and sexuality.  I grew up brown & queer in a predominantly white & heteronormative area. I grew up an immigrant in a town of settlers.  I grew up middle class in the middle of America.  
My understanding of my family's class background, for most of my life, was that we were upper middle class. It wasn't until the recession hit in 2008 that I began to understand that while my parents earned enough to situate us in upper middle class, we were solidly working middle class.
As it turns out, assimilation is expensive and will steal your savings.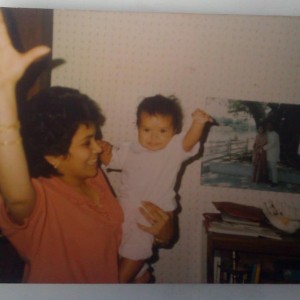 My parents protected us from the violence of systemic oppression by leveraging their earnings to provide a clear path to passing in white heteronormative culture. We went to Catholic school, we always had stylish clothes, and we were involved in all the extracurriculars we could handle. I have class access & upward mobility because of my parents' resilience; I have a negative net worth because resilience, in the face of systemic oppression, is not free.
My net worth is defined by my debt. I have $45,000 in student loan debt, $10,000 in medical debt and $5,000 in back taxes from contracting for nonprofits.  I am not ashamed of a net worth of -$55,000. I am grateful and I am angry.
I am grateful to the people who insisted that I feel no shame by giving me what little they had in the forms of unwavering love and dignity. I am grateful that my communities, family and comrades politicized me to know that my self worth does not directly correlate to my net worth. I am grateful to those who demanded that I know that my debt to these institutions is and should remain only dollars–I do not owe gratitude or obedience to unjust systems.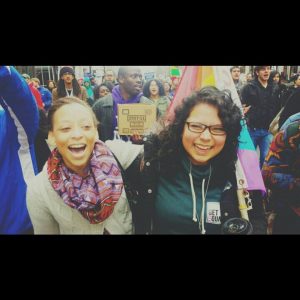 I am also angry. I am angry that my debt, is collecting more debt. I am angry that I will have to leverage that debt, to create even more debt, to gain assets. I am angry that my debt is collected upon while the debts created by wealth accumulation on the bodies and communities of marginalized people is ignored. I am angry that my people's liberation through self-determination is hindered because of the debt we have to accumulate to survive.

At RG our organizing philosophy is rooted in dismantling systems of oppression through
redistributing resources. We seek to do this by complicating the definition of "resource," by creating a strong community within RG to support one another to unlearn (internalized) oppression, by honoring the leadership of the communities most at risk and by being bold in demanding liberation.

This work is unambiguously bound to my liberation. I am so excited to build with and learn from each of you! Let's get free!
See you online and in the streets,
K