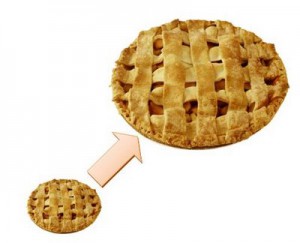 At RG, we like experiments. Really our whole existence as an organization is an experiment in what's possible. Can we really organize young wealthy people for justice? What will that take? Can we do it with true cross-class leadership? In accountable, powerful and healthy ways?
These have been the questions we've been asking since we were founded in 1998 and we keep on pushing the envelope trying to stretch the limit of what's possible.
A recent experiment in aligning our fundraising with our values happened this Spring with our first ever Movement Match.
Since we first started evaluating our work it's been clear that young people with wealth who get involved in RG powerfully increase their giving to social change organizations and causes (see our recent impact stats on page 4 of our 2012 Annual Report). Nonetheless, as RG and our budget have grown, the board and staff leadership (a cross class, multi-racial group of social justice, philanthropy and impact investing leaders) have wanted to make crystal clear that as RG grows our budget and organizing, it means more resources for the social justice organizations and movements we all care about. We wanted it to be clear not just through our evaluations but in our fundraising itself. This is how we came up with the idea of the Movement Match.
The Movement Match is a way that we ask all our donors to match their giving to RG (in both the size and length) to another social justice organization or individual of their choosing. We then ask them to help us track this giving by filling out a simple google form.
We launched our first ever Movement Match this Spring. We announced it at our 15 Year Anniversary Party and spread the word on all our emails and letters that went out for our Spring Appeal.
Here's what happened:
27 donors filled out the movement match form, out of 140 donations, meaning 18% of people filled out the form.

Those 27 responses represent $240,867 in donations made in the Spring and $1.4 million counting the entirety of member's multi-year commitments reported.
Organizations that people supported with their match:
Trans Justice Founding Project

Grassroots International

POOR Magazine

Children's Cancer Research Fund in honor of Zach Sobiech

Project South

North Star

Wayside Center for Popular Education

Tera Morera

Social Justice Fund NW

The Chinook Fund

Hand in Hand

The Ali Forney Center

Children's International

PYE Global

World Pulse

Shining Mountain Waldorf School

National Queer Asian Pacific Islander Alliance

HERE BEFORE: Art Classes and Exhibits about Gentrification

Astraea Lesbian Foundation for Justice

The Humane Society of Huron Valley

National Day Laborer Organizing Network

Coalition to Stop Gun Violence

The BLK ProjeK's South Bronx Mobile Market

DC Desi Summer
Quotes from our Supporters
"This is such an amazing idea. Not only do you inspire people to give more this way, but you also get some tangible proof that they're doing it. GENIUS!"

"I think the Movement Match idea is a good one. I chose Grassroots International this year. Their work supports international projects working for resource rights, in Gaza, in Haiti, in Honduras, in Brazil, and elsewhere. I support both RG and GI annually but these gifts are, as Elspeth describes them, "stretch" gifts for me. Warm wishes to you all."

"At the time that I set up my monthly donation to Resource Generation I set up an equal monthly donation to The Chinook Fund, a community foundation in Denver that funds social justice organizing in Colorado through activist-led grantmaking. The Chinook Fund has a 25-year history of redistributing both resources AND decision-making power to communities of activists who are fighting for their own racial and economic justice. Resource Generation has given me tools and support that enables me to be a good ally and friend of the Chinook Fund and to build authentic relationships as a social justice organizer and as a donor. I am honored to experience daily reminders that BOTH organizations are critical in our move toward the world I want to live in (and monthly reminders of my commitment when each gift goes through)!"

"I committed $60,000 over three years to Hand in hand!"

"My grandmother once said to me that money is like water, if it doesn't move, it can get muddy and destructive. I believe in the work that these organizations are doing because they are impacting thousands of lives with very little resources. They are empowering people not creating a system of dependency and power struggle."

"Being a member of RG gives me the tools and support that I need to give meaningful amounts to organizations doing the important work of social change. Before RG, I gave more sporadically and mostly to organizations that used a "band-aid" approach to social justice."

"My grandmother's estate provided me with much of the wealth I currently have, and I honor her memory by paying that forward to organizations that make the world a better place."

"Thank you RG for everything you push me to do! It feels kind of funny to fill this out in a form when personal relationships have been so important to my work with RG. But I know how important it is to be organized!"

"I'm inspired to match my RG donation with a donation to a local, anti-oppression, people-of-color-led organizing group! Thanks for the work y'all do!"

"RG has inspired me to think more intentionally about my giving plan. I'm participating in the DC praxis group and one of the goals I set was to give 5% of my income this year. This personal challenge helped push me to give a gift that exceeds $1,000 for the first time. Since DC Desi Summer is a volunteer-run collective I knew that a large gift could make a big impact in helping to make the group more sustainable, as well as cover the travel costs of South Asian youth who live in the South and Midwest. I'm glad to support a popular education space for Desi youth where they build relationships and engage in critical reflections around racism, sexism, capitalism, and homophobia."
We plan to continue our Movement Match this Fall during our end-of-year appeal and have set a goal of increasing donor participation to 25% (from 18% in the Spring). We will keep you updated as we grow and learn from this new experiment and are excited to see where this will go. If you have any feedback or questions, please email [email protected]