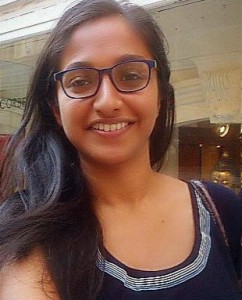 I highly recommend readers to also watch the following 27 minute speech by Nandita Das, an Indian actress and social activist, on the meaning of identity and "the other" in today's world.
Juggling multiple identities can be both a rough and empowering experience at many levels. And I don't mean in the sense of the struggles of having multiple personalities. This blog post is not about that (although that psychological condition needs the recognition it deserves in it's own right). I am talking about something that is more common in the world today – that is, the complexities of having multiple identities when one is also privileged. Many of us live in many worlds – whether as a result of class, race, sexual orientation, gender, one's profession, choices, or otherwise. However, we also live in a world where there is a deep lack of recognition of the complexities of a person's identity, a world in which things placed in neatly labelled boxes is the norm. In this blog, I attempt to provide a background on the vastly different aspects of my own identity, my struggles with it, as well as my attempt to use it in a positive manner.
My foray into having multiple identities started at the very young age of 6 months, when my family moved to Lusaka, Zambia. After that followed multiple moves, from Japan to Egypt to India (and, of course, to the US as well). I am, so to speak, a "diplomat brat." However, that phrase, "diplomat brat", does not do justice to my background, as well as my Telugu family's struggles to balance its acquired class status within vastly different cultural contexts. I will explain what I mean by this last statement. My father had grown up poor in a small village in South India. He had struggled to eat meals and attend school due to lack of money, taught himself English, and moved to New Delhi at age 19 to look for a job. He very slowly went from working in small, menial jobs for ten years to entering the Foreign Service and becoming an Indian diplomat. My mother, on the other hand, grew up in an "upper-middle class" family within the parameters of her village in Tamil Nadu (India) as her family owned a profitable red chilli farm. She easily attended the local school and was the first woman in her family to go to college. Shortly after my parents got married, they moved to Belgium (where my elder sister was born) and then, after 3 years, back to New Delhi, India, where I was born. Then followed all the moves, as well as my struggles and questions of how to balance my class status and various cultural identities with my family's background.
For example, my parents could provide my sister and I with free international education, quality healthcare, and a safe environment. However, my father had struggled to reach a status that would enable him to do that. Most of my family continues to live in my parents' villages in India as farmers, auto-rickshaw drivers, or dairy sellers. Thus, I would ask myself, how do I negotiate these various stories and experiences within my family to form an identity of my own, so as to better understand my place in the world? When people ask me "where are you from?" it automatically sparks a number of questions from my end. Do you mean the place in India my parents are from? Where I was born? Where I grew up? Where I live now? I would dread answering that question, not only for the obvious inner cultural struggles but also for the class struggles, as listing the countries immediately placed me in the box of privileged kids (which I do recognize that I am) and all the stereotypes that come with that. I soon realized that in order to mesh together my families stories, I needed to better understand my place in today's world as a young privileged woman.
I did this by starting to look at the positives of my own personality due to being privileged, by recognizing that having this unique status gave me certain qualities that I did not, and should not, need to feel guilty for, that I could expound upon those qualities to give back to communities, particularly those less privileged than myself. For example, I greatly appreciate cultural and ethnic diversity. I'm also an anti-racist and a womanist as I made use of my privilege and resources at hand to educate myself of race and gender issues. I know multiple languages. I value friendships as a result of having to make many over and over again. I love photography and documentaries. I am ambidextrous. And I like cheese.*
I strongly believe that the lack of dialogue between those with class privilege and those without it is a core reason for the lack of appreciation for the multiple identities a person can have – not to mention the similarities that people with vastly different degrees of privilege can have, as well. Moreover, many don't realize that many people with privilege can be empathetic, can sometimes understand, and do want to help genuinely. That people are other things as well – artists, mothers, doctors, cooks, victims of sexual violence, part of the LGBTQ community,and much more – roles that some may have acquired or been able to receive the resources to heal from more easily due to their privilege, but also roles that allow them to connect with others on a genuinely human level.
I hope to work towards making that dialogue happen and I greatly appreciate Resource Generation for providing a platform for that dialogue and for the recognition of a person's complexities. RG's unique approach to encouraging philanthropy, through cross-class solidarity and collective action, is truly laudable; I feel lucky to be part of the community and better understand myself. I also greatly appreciate that RG still believes in the "good privileged person" – something which I hope I am.
Much love to all.
*For real, the last two can be indirectly linked to my privilege.
Shalini is a current RG Fellow in our NYC office.