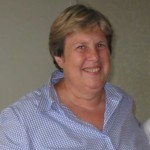 If you'd like to read more about Felice's remarkable work, here is a post from Betsy Leondar-Wright at Class Action's blog.
Felice Yeskel, co-founder of Class Action, passed away in her home early this morning after a courageous struggle with cancer.
Felice was a tireless activist working to bring about social change. Through fearlessly sharing her personal story, first as a lesbian and later sharing her working-class history to help break down the walls of classism, she touched the lives of thousands of people. Her passion to help create a more just world for all of us led her and Chuck Collins to found United for a Fair Economy, to found  the Stonewall Center at UMASS, and six years ago to found Class Action, the anti-classist organization she had been dreaming of for 30 years.
All of us connected to Class Action extend our heartfelt sympathy to her partner Felicia and her daughter Shira.
Felice's spirit and energy as a revolutionary, a teacher and a visionary leader live on in all of us whose lives she helped transform.