February 9, 2022
Longing and Looking Ahead
I have to admit, figuring out what to write about for this month's newsletter has been a struggle. 
First of all, this is the first newsletter for us this year and y'all haven't really gotten to know me yet. 
But more importantly, there is so much I could share about. 
Like, my vision for RG (more to come I promise). Or, how over 50 Starbucks locations have filed to unionize, and REI is not the most supportive of their NYC workers trying to as well. 
I'm sure I could summon a hot-take on NFTs, the metaverse, and techno-capitalist nihilism.
There is a real urgency to drum up around this being a midterm election year, and the future of police abolition, abortion access, a robust social safety net, voting rights, and so much more. Issues our partners at the Center for Popular Democracy and the Movement for Black Lives are building the power to win on.
All of those would be timely and important pieces to write for this newsletter. 
Others in the movement are doing an amazing job telling those stories, and what I have to share isn't about them. It's about a piece of the work that comes before we read the news, or analysis before we figure out what action to take.

Lately, I've been noticing all I want to do is hibernate, be slow, cook things that take time, be with loved ones and community in warm places. I want to play board games and sing songs in groups. I want to reflect and plan and be ready for the spring. I want my people to feel safe being together again.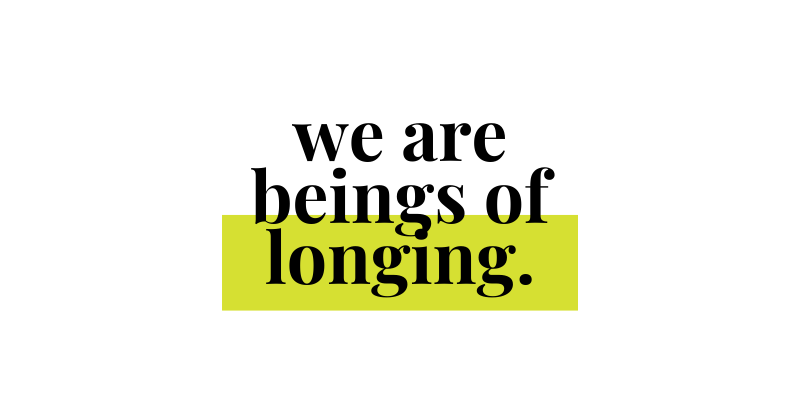 It is significant to remember I am a being of longing. To notice what it is I am longing for right now, even if it seems distant or impossible, and so I must also notice grief alongside the longing. 
It is significant, and dare I say necessary to achieving the world we want, to notice we are beings of longing. 
Organizing is about connecting individual self-interests together, to build a collective goal, and the power and action necessary to achieve it. 
Sometimes it's (relatively) easy like working with your neighbors to make something happen on your block. But if our organizing goals are about transforming society, abolishing the class system, and offering people a path to abundance, interdependence, and shared humanity– it can be a little more complicated.
It can take learning how to listen to ourselves and trust ourselves. It takes learning how to listen to and trust others. So before I ask you what the world you long for in 10, 25, or 50 years is; let me ask what it is you long for right now. And if this isn't the time or place to be with that question, I invite you to come back to it. Because when we connect to our longing in the right now, it's easier to connect to our longing for the future, and also opens us up to recognize the longing in others. 
Now I'm going to practice holding all the truth of my longing, the accountability of fulfilling my role and sharing some important organizational information. Because I need to be in relationship with myself, and in an accountable relationship to those I'm in community with.

---
This year, like this season, is an introspective one for us at RG. 
Our Top 3 priorities for the year are: 
Strategic Planning
Strengthening our Internal Infrastructure and Systems
Superb Leadership Development

(had to start it with an S)
We're in a time of a lot of questions as an organization! Which is totally healthy and to be expected. The world and political landscape are ever-shifting, we concluded our last set of 5-year goals over a year ago, there have been some major leadership transitions, and we've only been able to work together remotely for almost two years.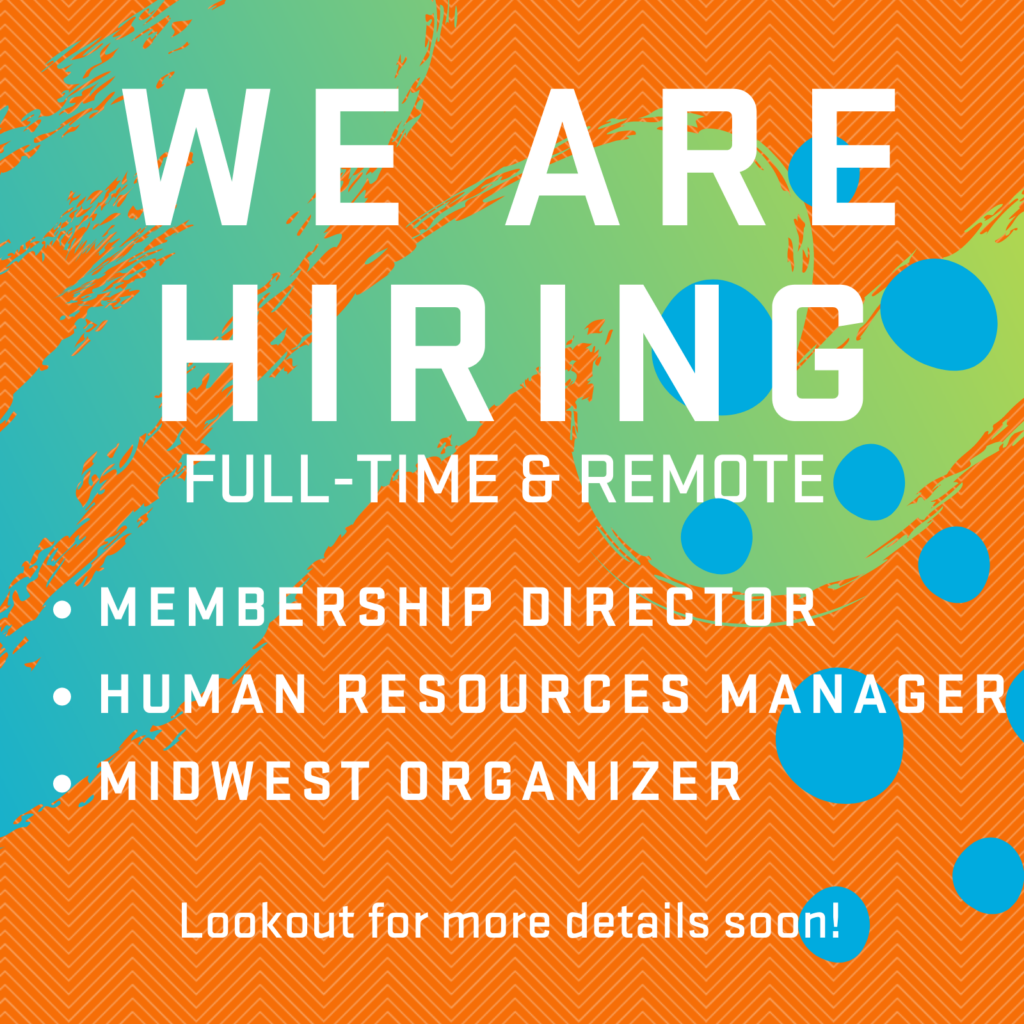 With those truths, this is a year of building alignment, building what we need to support us in our next 5 years, and developing brilliant and capable member leadership to get us there (is it you?). 
We're also going to be hiring quite a bit this year, so be sure to read these emails, and tell your awesome friends who are looking for work to subscribe. We should have an announcement for a few positions as soon as next week.

To update y'all on our strategic planning process, our Board, Staff, and Member Strategic Planning Committee has been every two weeks. We are working with our consultants, Dragonfly Partners, on a series of conversations getting into some BIG questions. Such as: Who is RG for? How can we be protagonists in the movement? How do we want to be in conflict together?
We're working with the National Member Council, Board, and Staff for a diverse cross-section of our stakeholders to be a part of those conversations. 
By this summer, we hope to have a Strategic Framework for the next 5 years, and can move to applying the framework to questions about strategies and tactics, and building excitement across the organization for the direction we'll be going in. 
Thank you for being a part of this community and for receiving my invitations. 
Until next time, in Solidarity and with Gratitude, 
Yahya Alazrak
Executive Director
Resource Generation