I just returned from my first Commonbound conference in St. Louis, hosted by the New Economy Coalition (NEC). Resource Generation has been a part of the New Economy Coalition for a few years and this was my first time attending the conference.
The NEC has 211 member organizations and it was amazing to connect with so many people from around the country representing a range of organizations from co-ops to community land trusts to climate justice organizers. I attended a media training organized by NEC and Laura Flanders, and as the nine other leaders in the training shared their stories and messages I was heartened to hear so many echoes of RG's mission of organizing for the equitable distribution of wealth, land, and power. Spaces like Commonbound remind me that we are not alone in our vision of a transformed economy built for people and the planet, not profit.
In addition to participating in the media training, I supported a workshop led by staff members Kaitlin Gravitt and Sarah Abbott called Dismantling Class Privilege to Build Cross Class Power. The goal of the workshop was to provide concrete tools for people to recognize and counter class privilege to build cross-class solidarity. The room was packed with about 30 participants from a variety of class backgrounds and we had an engaging and lively conversation. Here are some takeaways from our workshop:
People are really hungry to talk about class.

This was the only workshop focused on class and classism at the conference and we filled the room. Since there is so much silence around class, once we created the container to talk about it people were bursting to share their stories and experiences. When we asked for feedback, multiple participants brought up wishing that we had more time to go deeper and use tools like class caucusing.

Storytelling is a powerful and essential organizing tool to break the class taboo

. We opened the workshop with the three of us sharing parts of our money stories. As a cross-class, multiracial group of facilitators, we wanted to model our different lived experiences of class and show that race and class are not the same. Our stories resonated strongly with the group and invited participants to share their own class stories, which helped establish trust and connection across class.

Class is not being centered in the new economy space

: Although we made it explicit in the workshop description that the intended audience was people from class-privileged backgrounds (although anyone could attend), over half of attendees were people from poor, working, and middle-class backgrounds. This speaks to the need for people being impacted by classism have space for their experiences to be visibilized and addressed. In the workshop participants shared about how they wish there was more transparency and honesty at the conference about class, and how silence around class meant that the conference defaulted to centering class privileged norms and ways of being. Class privilege shows up as intellectualization instead of connecting to the work from a personal place, and an approach to solidarity economy practices of cooperation, collectivity, and mutual aid as something that is "new" which invisibilizes how poor and working-class Black, indigenous, white, Latinx, and Asian communities have been practicing the solidarity economy for hundreds of years.
Dismantling class privilege is a complex and ongoing process, and RG as an organization doesn't have it all figured out either. We are glad that Commonbound invited us to offer this workshop and look forward to continuing to work with NEC and other member organizations on centering class in the work to build a new economy, so that we don't recreate classism in the alternatives we are trying to create.
—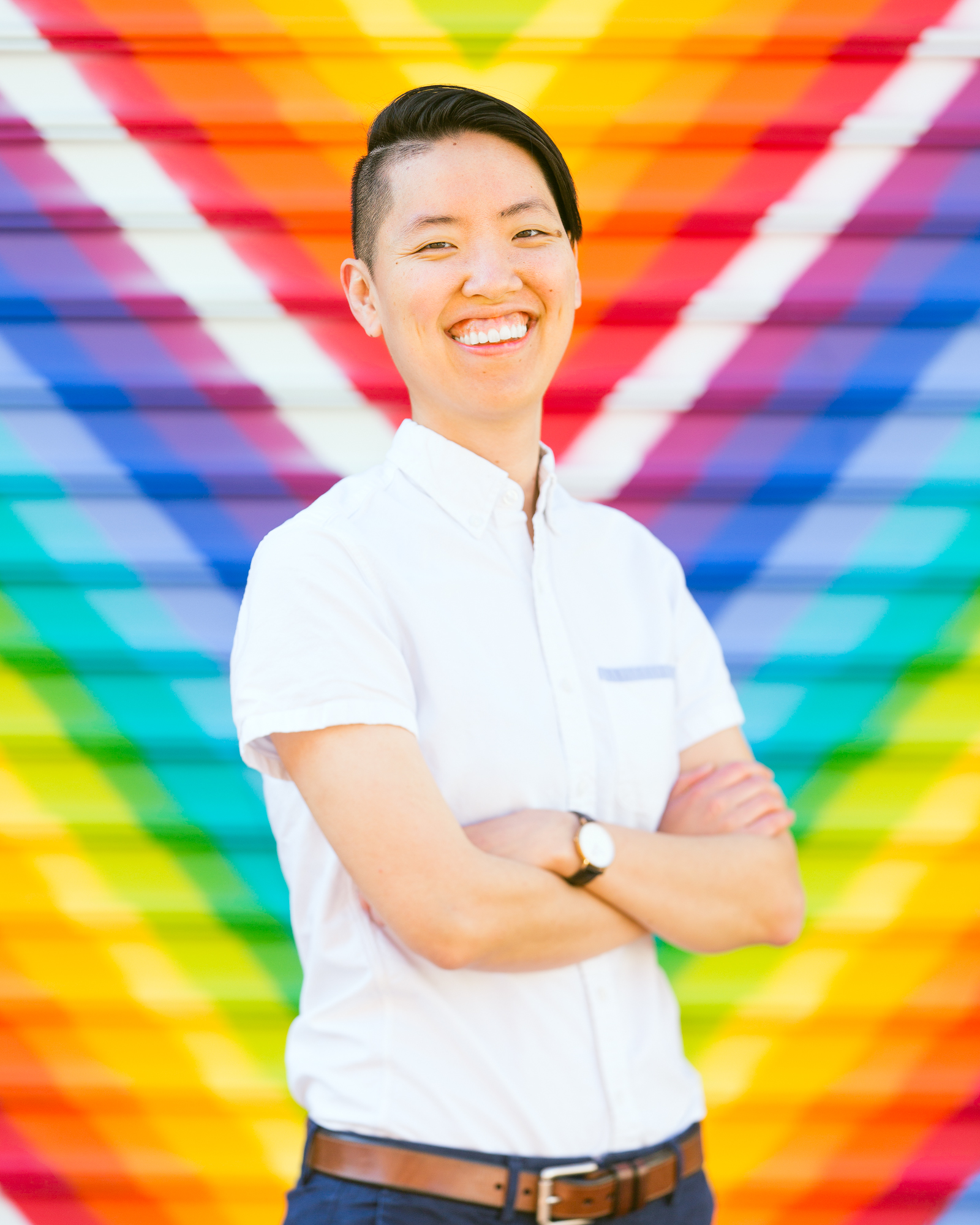 Iimay Ho is the Executive Director of Resource Generation. Resource Generation is the only organization in the U.S. organizing young people with wealth toward the equitable distribution of wealth, land, and power. As a result of becoming a member of Resource Generation, our members end up giving away 16-times more money to economic and racial justice organizations than they did before. Learn more and support our work by becoming a member here.
If you need help figuring out your class background, check out our definition of wealth and/or fill out this intake form to have one our national organizers reach out to you.