The plan for this blog post was to share some updates with the RG community about strategic planning, and I still plan on doing that. But not today.
Today the people of Ukraine and Russia are living through a war. A war I am so far from geographically, that I don't understand politically, and yet I am pulled towards heartbreak.
Not despair, or hopelessness, but the heartbreak Mawlana Jalal ul-Din Rumi and Mary Oliver invite us to. A heart breaking open to the world.
Without needing to know the why or the how, I know that war brings incredible suffering to everyone within its reach. It doesn't care about the politics or ideologies of those it harms. War is the worst of us as humanity.
I don't have a call to action, I don't have a list of places to move money to; in part because this is one of the many things money can't heal, and in part, because I don't have relationships with the people in the places that are now in pain.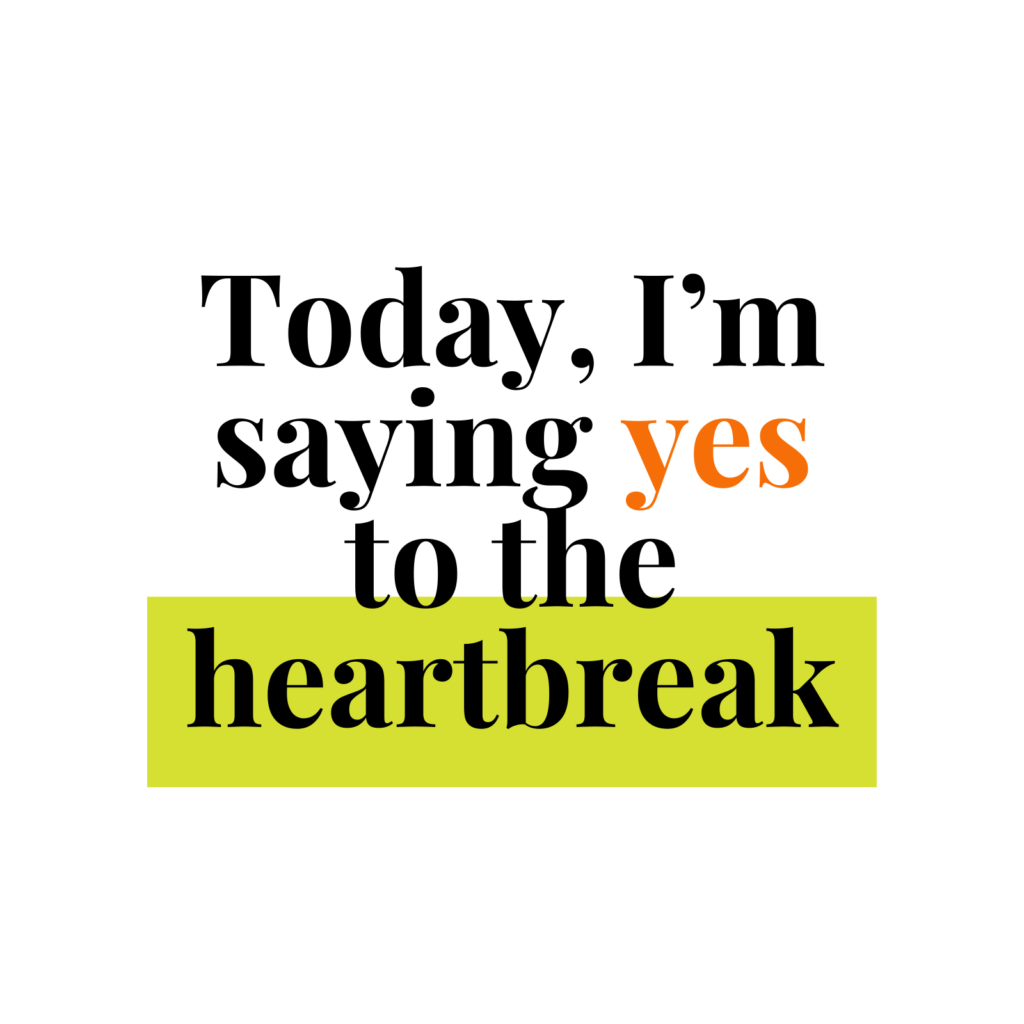 It's tempting to do nothing. There's a protective part of myself that just wants to ignore, numb out, or shift focus. I'm grateful for that part of me when the alternative is too overwhelming, for the way those actions have helped me feel safe in the past.
It's tempting to do everything I can to understand. My smarts and problem-solving skills have gotten me through a lot of uncomfortable situations. Those same reflexes have also made things harder, when a solution wasn't the thing that was needed, or it wasn't my place to try and fix it.
Today, I'm saying yes to the heartbreak.
Following the pain, from that place so far away, brings me back to myself, my communities, and the struggles I do have power in. 
It brings me back to our staff team, full of so many diasporic stories. The team I work with every day have ancestors and living family from four continents. People who have survived, grieved, celebrated, and been powerful through countless wars, occupations, and transgressions. One of those wars has just started in Ukraine, many of those struggles are ongoing- in Palestine, Iraq, Puerto Rico, Hawaii; all across this continent where the land of Native people is still under US occupation; in neighborhoods where the police surveil and repress black, brown, and poor people; in homes where the threat of deportation is a daily fear or the separation from loved ones across an imperial border.
It's enraging to see the west respond with so much empathy and concern and be reminded of the racism that ignores or justifies wars where black and brown people are suffering. 
It fills my heart to know that there are mass protests in Russia, that corporations are responding in bold and uncharacteristic ways.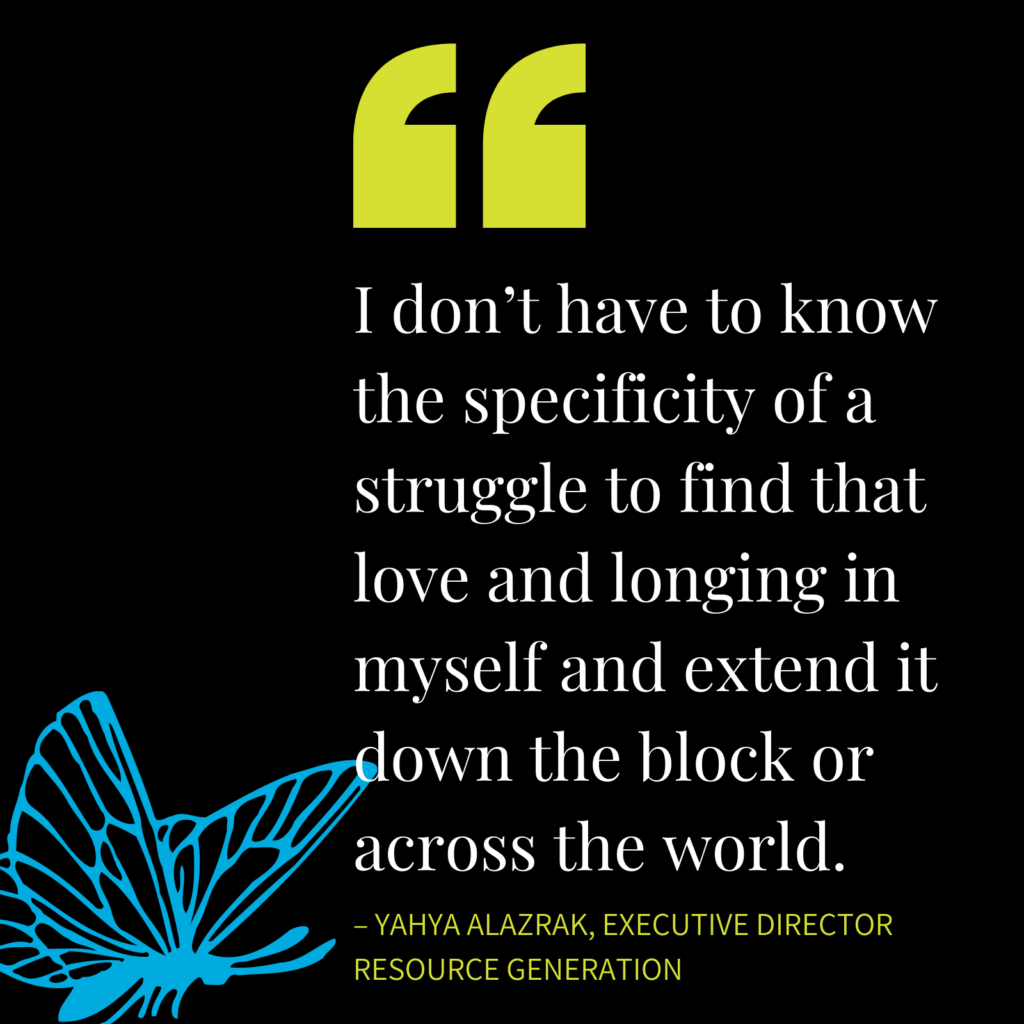 The truth rising in me is that I don't have to know about politics, or the specificity of a struggle to find that love and longing in myself, for myself, and extend it down the block or across the world.
So if I have hope, it is the hope that the global community will have more empathy and deeper action when there is suffering amongst black and brown people.
I know that's possible because of the Resource Generation community. I know so many stories of intergenerational wealth that come from a place of care and love, and wanting one's family to be provided for and pursue their dreams. I've witnessed, time and time again, RG members expanding the limits of who we are responsible for caring for; transforming inherited values of family into values of community– be it giving money to a friend or neighbor, or marching and funding organizing to win lasting change in our city or state.  
I am reminding myself as much as I'm extending to you, that we are not failures for not having the answers in every situation, for not being in relationship with every struggle. The places we are needed are clear and calling to us, and as we build our movements of belonging we must, and we will find ways to connect our struggles together. 
In solidarity,
Yahya Alazrak
Executive Director
Resource Generation