Become a member
BECOME A MEMBER OF RESOURCE GENERATION!
Become a member of the organization that leverages money, access and privilege for social change. Invest in the organization that supports and challenges you and the young people of wealth in your life.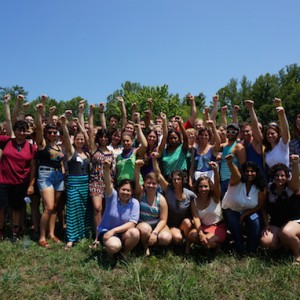 RG membership is divided into the following categories (Click the category that is best for you to learn more!):
Constituent Member: Constituent members are young people (aged 18-35) with wealth.
Alumnus Member: Any former member or participant in an RG program who is now over 35.
Advocate Member: Anyone of poor, working, or middle class status who is aligned with RG's work.*
*If you are over 35 and identify as wealthy or class privileged, but discovered RG after you turned 35, we recommend considering giving at the level of our constituents or alumni.
Why should you consider becoming a member of Resource Generation?
Well, we have a few perks and you can check them out via the links above. However, the biggest reason is to join  and support the 450+ base that builds this unique organization to leverage money, power, and resources to support racial, economic, and social justice.  
We believe in the power and necessity of getting our own people to become politicized and organized

: The labor of political education, training, and organizing people with privilege should not fall to those who have been most harmed by systems of oppression.

We believe that we need to counter the way privilege, especially class privilege and wealth, reinforces individualism:

We organize to center the good of the collective, to bring people out of individual guilt or isolation and into collective power and action.

We believe that there are specific roles to play for people with privilege

: We believe that mass movements of poor and working class people and people of color create systemic change, and that privileged people can aid and fuel those movements through leveraging the resources, power, stories, and networks we have access to.  

We believe people with privilege have a stake in getting free

: Instead of standing by and watching as racism and our extractive economic system destroys people and the planet, we organize for our collective freedom. We organize to reclaim the parts of our humanity we gave up in exchange for our privilege, for us to be spiritually and morally whole, connected, and interdependent. Many of us understand these stakes from living at the intersection of privilege and oppression, such as people of color with wealth, and poor and working class white people.  
If you believe these things too, we recommend you join today!