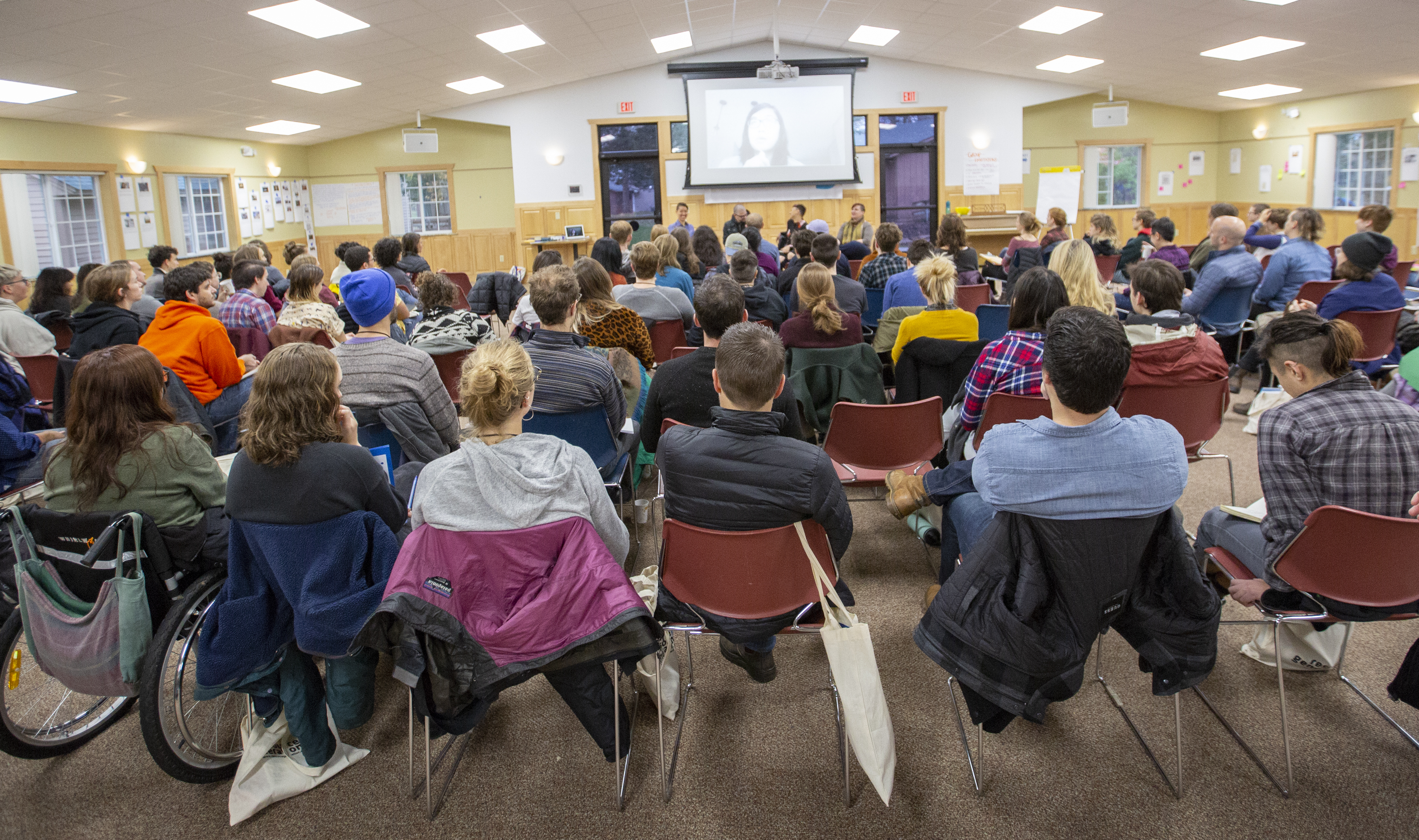 Attendees of Making Money Make Change 2018 getting their learn on with the help of some alumni members!
Your work for systemic change doesn't end when you turn 36, right?
Your support for RG and organizing young wealthy folks toward the equitable distribution of wealth, land, and power shouldn't end either.
For those of you who are just learning about RG and/or are longtime members who are about to orbit the Sun for the 36th time, please support our work by paying membership-dues to help keep our work 95%+ community-funded!
Your membership dues directly fund our organizing, programs, operations and growth. With your generosity, RG will continue to serve as a powerful catalyst for young people with wealth as we leverage our resources, access and skills for the equitable distribution of wealth, land, and power.
Over 36 and want to become a member? Membership includes:
Investing in the collective! Help us build the organizing infrastructure we need to fight for the equitable distribution of land, wealth and power!

Tools for navigating class, money, and wealth.

Access to member-only areas like our private membership Slack workspace. This online community allows you to start discussion threads, ask questions, and build virtual community and resource-sharing.

Invitations to all-member programming, webinars and calls.

Eligibility to join our National Member Council, a member leadership body that shapes organizational strategy and tactics. 

Blogging rights! Share your stories and work with the RG network.

Connection to other Alumni via our Alumni listserv.
We ask all wealthy members pay 5-10% of their overall giving to social justice as membership dues to Resource Generation, alongside redistributing 7% of all assets and/or at least 10% of all excess income (the "Say No to Making Wealth Off of Wealth" level of our Redistribution Guidelines). If you don't have a giving plan yet, we encourage you to make one! Check out the Redistribution Pledge and Redistribution Guidelines to get started. If you have lots of questions, join Resource Generation by starting with an amount above or at $500 that feels meaningful to you. 
To donate via check,  ACH wire transfer, or through a donor-advised fund, email 

[email protected]

. To donate via stock, complete this form.
For inquiries about membership dues (including making a multiple-year pledge to Resource Generation), email

[email protected]

.