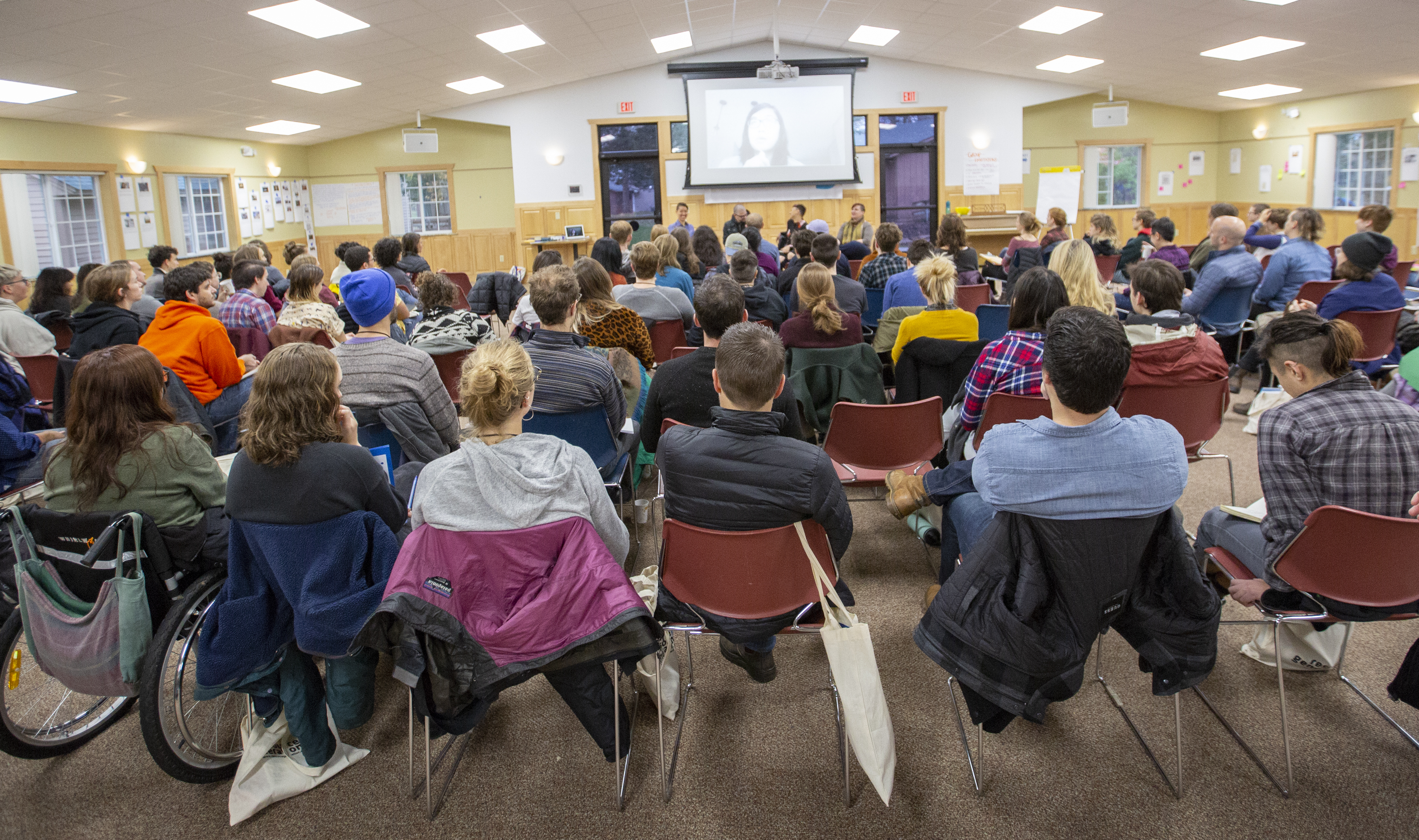 Attendees of Making Money Make Change 2018 getting their learn on with the help of some alumni members!
Your work for systemic change doesn't end when you turn 36, right?
Your support for RG and organizing young wealthy folks toward the equitable distribution of wealth, land, and power shouldn't end either.
For those of you who are just learning about RG and/or are longtime members who are about to orbit the Sun for the 36th time, please support our work by paying membership-dues to help keep our work 95%+ community-funded!
Membership-dues start at $250/year and should reflect your current access to wealth.
As an alumni or 36+ member, you'll get:
Tools for navigating class, money, and wealth. Request a free copy of one of our RG publications.
Discounted rates for ally organizations events and publications when available.
Access to member-only areas like our private membership Facebook group. This online community allows you to start discussion threads, ask questions, and build virtual community and resource-sharing.
Blogging rights! Share your stories and work with the RG network.
Invitations to our all-member conference calls and RG Chapter events.
Connection to other Alumni via our Alumni listserv
Want to talk through your long-term support of RG or if you are interested in becoming an RG Major Donor (giving at least $1,000 a year for 3 years)? Contact our Membership Coordinator at caroline@resourcegeneration.org
Your membership dues directly fund our organizing, programs, operations and growth. With your generosity, RG will continue to serve as a powerful catalyst for young people with wealth as we leverage our resources, access and skills for the equitable distribution of wealth, land, and power.
To make a contribution, select or enter the amount below and specify an annual or recurring monthly contribution that meaningfully reflects your access to wealth.
OTHER FORMS OF PAYMENT
For payment by check, make check payable to Resource Generation and mail to: Resource Generation, 1216 Broadway 2nd Fl/ New York, NY 10001,
For payment through stock donation, please contact

charlotte@resourcegeneration.org

.
Resource Generation's EIN is 27-1847561
If you encounter technical problems with your membership-dues or have any questions, please email adam@resourcegeneration.org.