TRANSFORMING PHILANTHROPY 2021
Registration open for Transforming Philanthropy – June 25th & 26th, 2021
(Registration is closed)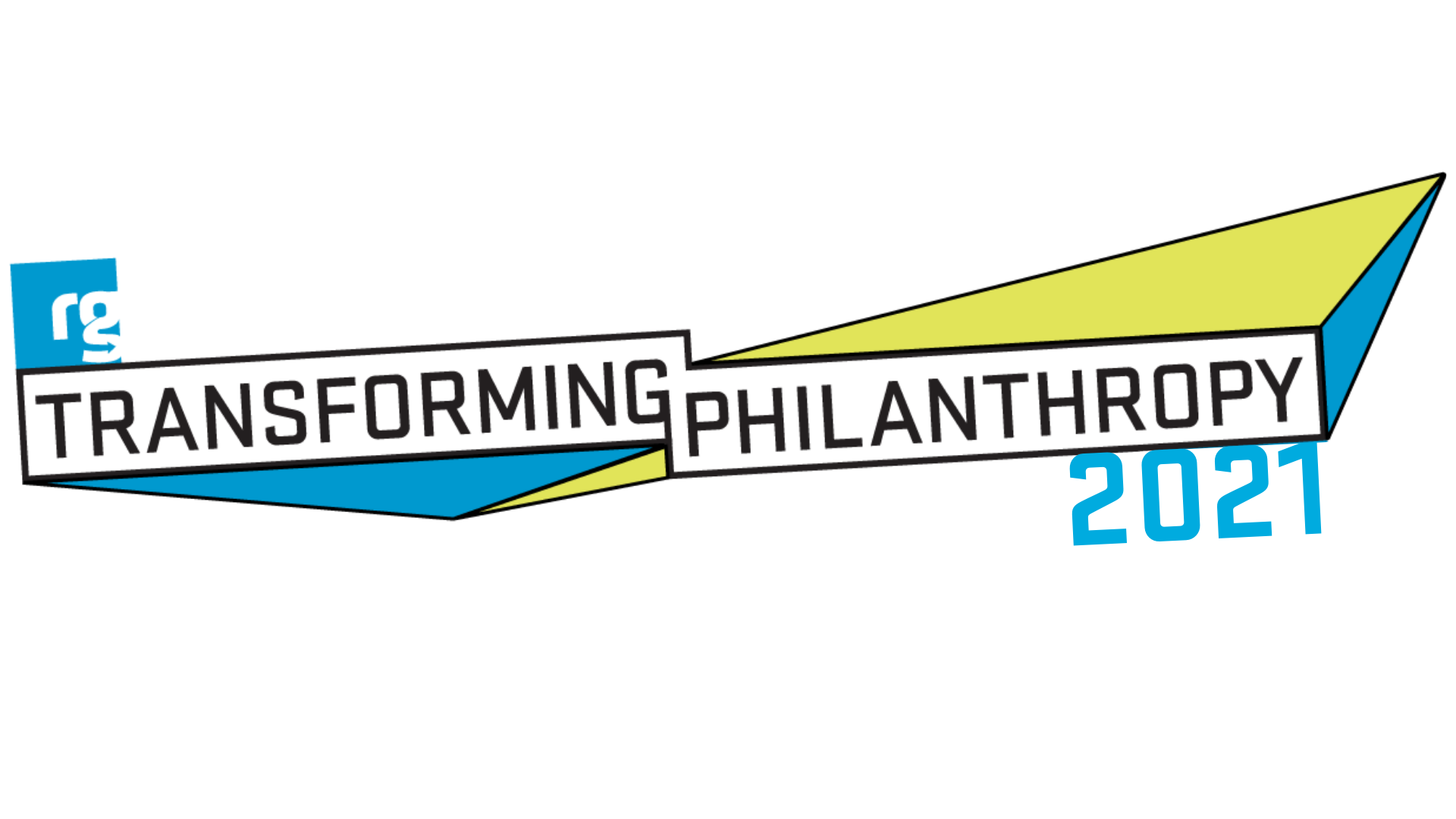 WHAT IS TRANSFORMING PHILANTHROPY?
If you're a young person (18-35) involved with family philanthropy or high net wealth (have access to $1M in liquidable assets*), you're invited to join us for our first ever virtual Transforming Philanthropy! To match the moment, we'll be offering a shortened version of our conference as a 2 day online event.
Through skill-building workshops, action planning sessions and expert panel discussions, the conference equips young people involved in their families' foundations or who are planning major giving with the relationships, skills, and vision to transform philanthropy for social change.
Participants will share experiences and address questions such as:
What strategies can I use to bring new topics to the table and strengthen my voice in family decision-making?

What are the best vessels for me to redistribute my trust or inheritance?

How does my relationship with my family impact the ways we give together?

How can I learn best donor practices for myself or my family's giving

How can I incorporate social change giving strategies into my family's philanthropy
"This conference has given me so many skills and resources to take back to my foundation, especially an action plan." — 2018 Transforming Philanthropy participant
WHAT WILL YOU GAIN FROM IT?
A community of other young people, ages 18-35, involved in their family funds or personally looking to redistribute wealth.

Skills-building and learning opportunities through interactive workshops and plenaries from understanding philanthropy's origins to best donor practices and ways to invest in a non-extractive economy

On-going support and resources through the Resource Generation High Net Wealth and Family Philanthropy Program 
WHO ATTENDS?
The retreat is for young people who are high net wealth and/or who participate in–or want to participate in their families' philanthropy. The content and workshops are designed for people who care about social, racial, economic, and environmental justice. Whether you have years of experience in philanthropy or are just beginning, this conference will be a place to further develop your skills, learn new ones while connecting with young people across the country.
All participants (including partners) are between the ages of 18 and 35.
Are you a partner of a young person with wealth?
We welcome partners of young people with wealth. We have created space specifically for poor, working, and middle-class partners to meet together and discuss the various dynamics of cross-class relationships and partners' unique role in redistributing wealth. In this context, "partner" may include chosen family or other people who are not financial advisors but hold shared decision making power around wealth redistribution.
***Returning as a leader: If you have attended Making Money Make Change or Transforming (Family) Philanthropy, before please consider applying to be a pod leader. 
"Really grateful for this organization and the people in it. Feel pushed, supported and inspired by what was modeled here. Have a feeling of belonging and excitement about being a part of continuing to push the envelope."— 2018 Transforming Philanthropy participant
*HOW DO WE DEFINE 'HIGH NET WEALTH'? 
You meet our definition of high net wealth if you meet any of the criteria below:
You are an individual or part of a couple with direct access to $1M in liquidable assets or greater. This means you either have it invested in the stock market, bonds, cash – ie, not a house or asset, unless planning to sell said asset in the next year.

You anticipate inheriting at least $5M in the course of your lifetime (we know that inheritance schedules vary greatly among individuals)

You are an inheritor whose family's net wealth is $10M or greater – this definition of "family" refers specifically to family members who plan to share this wealth with you and/or whose wealth is organizable by you (e.g. parents, grandparents, etc. Can include siblings or cousins if you plan to share wealth together)

Transforming Philanthropy might be appropriate for some people who have less access to wealth than detailed above, but who are giving significant amounts of money away each year. If you would like to attend , but do not fit these criteria, please reach out to Nora at [email protected] to discuss whether the conference is a good fit for you.
Accessibility at Virtual Transforming Philanthropy
All sessions will have closed captioning and use a variety of teaching methods for different learning styles. If ASL or other services allow you to participate please mark that on your registration form and we will work with you. 
Friday, June 25th
1:00-2:30: Opening Session: History of Philanthropy
2:30-2:45: Break
2:45-4:00: Small Group Discussion (Pods)
4:00-4:30: Break
4:30-6:00: Workshops
Saturday, June 26th
1:00-2:30: Workshops
2:30-3:00 Break
3:00-4:30: Panel on Social Justice Philanthropy 
4:00-4:15: Break
4:30-5:30: Small Group Discussion (Pods)
5:30-6:00: Closing
QUESTIONS ABOUT THIS RETREAT?
Contact Jes Kelley, Program Director: [email protected] The Transforming Philanthropy retreat is a confidential space for exploring giving and family issues. Resource Generation does not share its mailing list.