This morning, some of us were in D.C. to disrupt Kavanaugh's testimony.
The Senate Judiciary Committee began its hearing this morning at 9:30 am; Dr. Christine Blasey Ford's searing and heart-wrenching testimony was just yesterday. Sarah Abbott, RG's Mobilization Director, and I joined an action of over 70 protestors to #CancelKavanaugh brought together by local organizations including Center for Popular Democracy (CPD) and Housing Works.
We sat down outside the hearing, chanting at the top of our lungs and screaming our rage as we shouted "I believe survivors," "Hell no Kavanaugh," and "We will not be silenced." We blew rape whistles. They could hear us in the Committee room. We held each other's hands. As I looked around, I saw women, trans, and gender-nonconforming people of all ages, some with gray hair and some younger than I am. Many of them were crying. Tears filled my eyes as I looked around and felt our power and solidarity, our grief and anger.
The police began arresting us one by one and we kept chanting, clasping arms as to fill in the gaps as our comrades were taken away.
For the next three hours were processed by the Capitol police and I got to know many of my fellow protestors. There was Lucia, who got involved in organizing back in the 60s and shared her wisdom with me as an elder who is both weary and proud when she says "womxn will fix this, we always have." There was Sheri, a professor and Black Lives Matter organizer from Oklahoma, who was active in the teacher strikes there and is running a campaign for an Indigenous woman to become Corporate Commissioner in a white male-dominated political environment. There was an elder who drove to D.C. from North Carolina and planned on driving the six hours back home once she was released. I learned from and was inspired by all of them and am reminded of how much strength there is in both our shared experiences and our differences.
For over two weeks protestors — overwhelmingly women, trans, and gender-nonconforming people — have been disrupting the Supreme Court nomination process through nonviolent civil disobedience.
I am grateful that I could use my U.S. citizenship privilege and class privilege to participate in this direct action and to have the opportunity to be transformed and find healing in our collective action and voices.
Resource Generation believes survivors of sexual violence and is vehemently opposed to the appointment of Brett Kavanaugh to the Supreme Court. Kavanaugh has been accused of sexual assault by three women — one of whom, Dr. Christine Blasey Ford, bravely testified in an open hearing yesterday. Her words call to memory the powerful testimony shared by Anita Hill in the early 90s, a Black woman who testified to enduring years of sexual harassment by then Supreme Court appointee, now Justice, Clarence Thomas.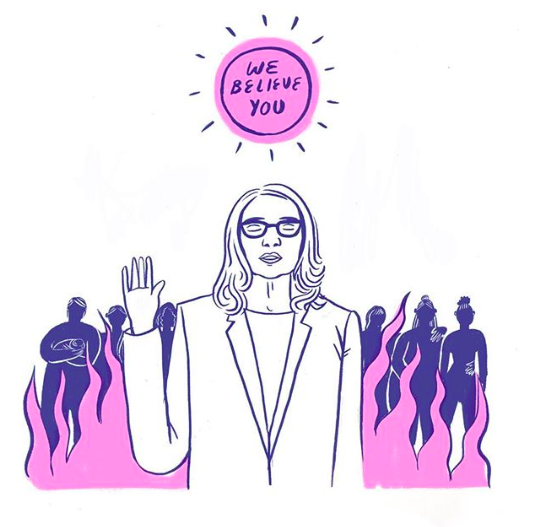 Brett Kavanaugh, a wealthy straight white cis man, opposes reproductive justice, LGBTQ rights, disability rights, labor rights, immigrant rights, and access to healthcare. We know well the types of schools and country clubs he came up through and the variety of violent expressions they can generate. He is part of a power structure dead set on consolidating wealth, land, and power among the mostly white, mostly male ruling-class, which maintains itself by trying to control as many of our bodies and lives as possible.
His appointment positions the Right for further attacks on poor and working-class people, Black people and people of color, disabled people, gender-oppressed people, immigrants, Arab and Muslim communities, queer people, and other marginalized communities. As people with wealth and class privilege, we are often have increased autonomy over our bodies and lives. However, we stand in this fight because we know our wellness is inextricably tied up with that of gender-oppressed people from poor and working-class backgrounds who are hardest hit by the policies and decisions Kavanaugh would support.
We stand with Dr. Christine Blasey Ford and we stand with all survivors of sexual violence.
Join us in taking action for gender, economic, and racial justice by:
—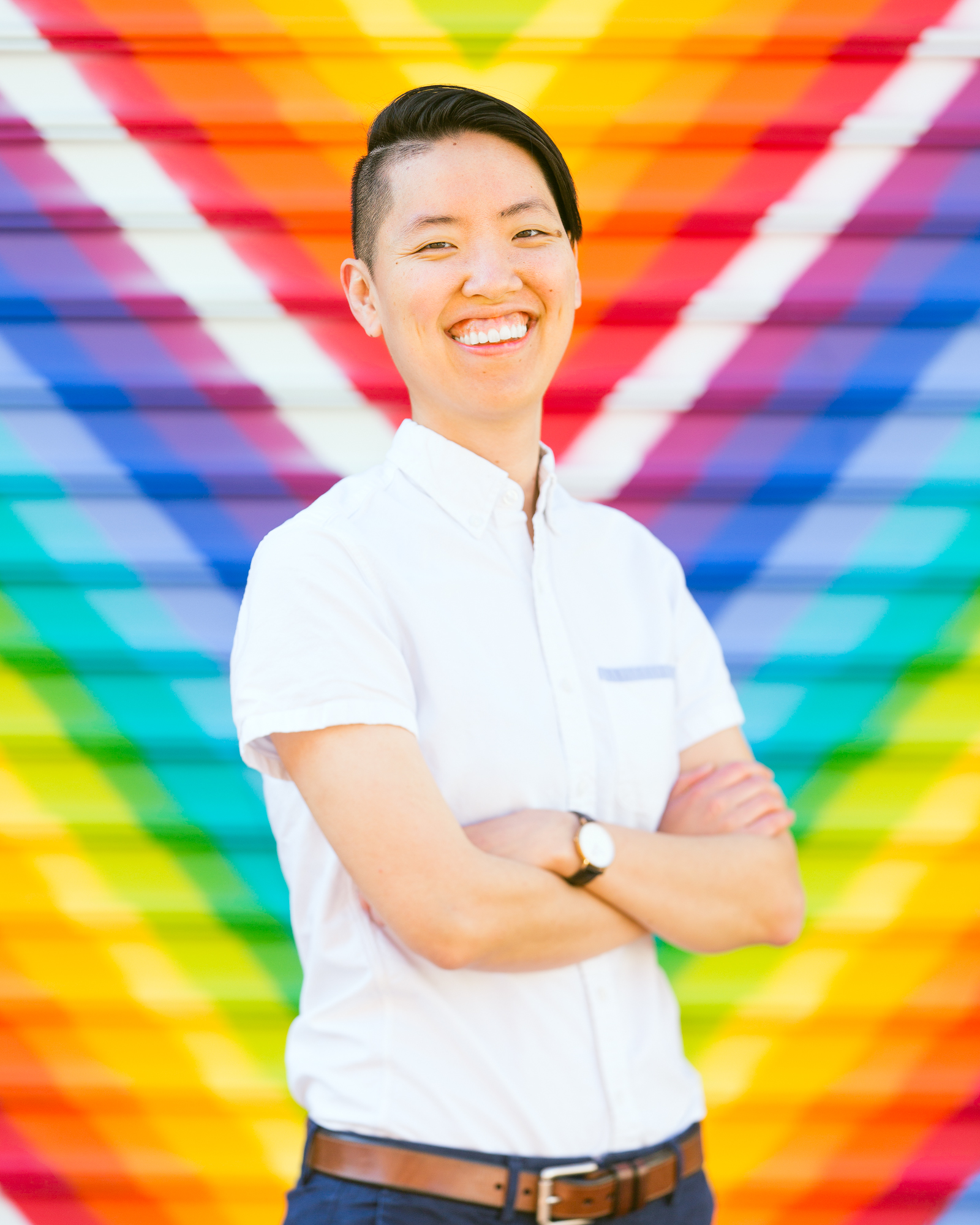 Iimay Ho is the Executive Director of Resource Generation. Resource Generation is the only organization in the U.S. organizing young people with wealth toward the equitable distribution of wealth, land, and power. As a result of becoming a member of Resource Generation, our members end up giving away 16-times more money to economic and racial justice organizations than they did before. Learn more and support our work by becoming a member here.
If you need help figuring out your class background, check out our definition of wealth and/or fill out this intake form to have one of our national organizers reach out to you.