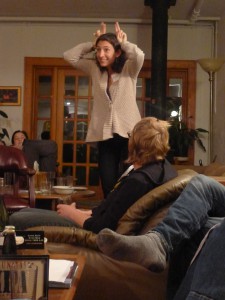 I'm just recently back from a great Alumni RG Retreat! What a wonderful opportunity to get re-engaged! I was active with RG 15 years ago. It's hard to believe how quickly the time has flown, and not only that I aged out (which happened a few years, ago, and was a big bummer), but also, that almost 7 years have gone by without much engagement with RG….I'll blame it on my kids.
So, after having been active with the community a VERY long time ago, and then inactive for the many recent years, it was with some trepidation that I ventured to the alumni retreat. After looking at the list of attendees, out of the 16 or so people, realized, I only knew 2 by face! Of course, I recognized some of the names from the list-serve, but that was the extent of my connection with them.
Even from the first opening circle, it was no surprise that the sense of community, the openness, and support for each other was so easy to find. My initial trepidation melted away. For me, it felt so wonderful to be part of that community again. I realized two things: it's so special to come together for an alumni retreat (even with alumni I didn't know), because there is a shared language and set of experiences (even if mine were a little dusty), as everyone had been to at least one MMMC.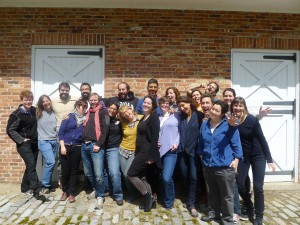 I also realized that I've been neglecting all the issues  that RG serves to support — discussions around race, class, giving plans, estate planning, and it's back to getting more of my attention.
After a wonderful weekend, I now have an expanded set of fellow RG alums to connect with, and I hope there will be more of this space created in the future! One way the conversations will continue is through some active list-serves and hopefully regular conference calls for alums, on topics of parenting, among other things.
If you're interested in getting involved or learning more please contact [email protected] and join us!