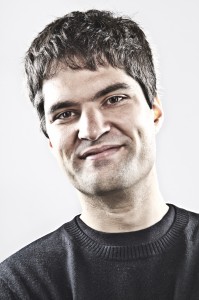 When I started working on building a partnership between Social Justice Fund and the Seattle chapter of Resource Generation, I had no idea that we would end up raising $135,000 and transforming the way SJF makes grants. We moved forward with this partnership, called the Next Generation Giving Project, without knowing exactly how it would turn out. Doing so required a willingness on both sides to explore possibilities with an open mind, with an eye towards shared values and the goal of moving money to create a better world.
Social Justice Fund (formerly known as A Territory Resource) has a 33 year history of moving money for progressive social change. For any organization, surviving this long requires regular reinvention—both in response to the changing world and in response to the changing needs of its constituents. This is especially true for small organizations like SJF.
One of the previous transformations that we went through was building a strong anti-oppression (and specifically anti-racist) analysis and incorporating it into everything we do. To do this successfully, we have made a special effort to engage people of color and low to middle income people in our work as leaders. We certainly have more work to do, but we now have a cross-class, cross-race membership where all voices are valued. This is especially important in institutional philanthropy, which, almost by definition, has historically been dominated by white wealthy people.
As an organization with this framework, we struggled with what it meant to start a new program initiated by a group of young people with financial resources. There was also a concern about capacity—starting a new program is a lot of work.
The local RG chapter wanted to do some collective giving and do it in a cross-class way. This group had many choices: do something informal, start a new organization, work through a fiscal agent, and more. Choosing to work with Social Justice Fund required a willingness to work within a framework created by previous generations and handing over power and leadership.
The partnership could have easily fizzled before it got started, but we had a lot to gain from each other. Social Justice Fund was looking to engage younger people from all backgrounds, and RG Seattle folks knew they needed significant time and energy from outside to move forward. We started to sketch out what the project would look like, settling on seven meetings over the course of 2010 with the goal of raising $50,000. We started to recruit diverse participants as early as we could, eventually building a group of 18 amazing people under 40 years old (averaging somewhere in the mid to late 20s).
Representing a huge range of identities, this group built community by telling their stories, participating in a cross-class workshop, learning from experts and organizers, learning fundraising skills, and going through a democratic grantmaking process. Each person made a personally meaningful contribution and fundraised from their friends and family. They blew away all of our expectations in the depth of conversation and relationships built and by donating $90,000 and raising $45,000 more.
One especially inspiring memory was the session when every participant announced their personal giving to the group. Standing in a circle, people announced their gift one by one. Although the amounts ranged from $100 to $20,000, the group applauded and cheered for everyone. By the end of the process, the energy and excitement in the room was palpable. We had gotten to know each person and something about their journey, and we knew the deep level of intention that went into everyone's decisions. This was only possible because of the hard work we had already done—talking honestly and directly about giving, class, race, social justice, and philanthropy.
This was only one part of one session—to write about the whole project would take much more than one blog post. One of the participants, Jessan Hutchison-Quillian, wrote a post about the panel discussion we had—you can read it here.
This project was so successful that Social Justice Fund adopted it as a model for all of our grantmaking. This year we're doing 5 Giving Projects, including a 2nd Next Generation Giving Project with a mostly new group of people (including RG folks!) This reinvention wouldn't have happened without the engagement of the Seattle RG chapter, and the willingness of both partners to learn and explore together.