RG staff is growing! We are so excited to feature two of our new staff and check back next month when we will feature more!
Emil Paddison, National Organizer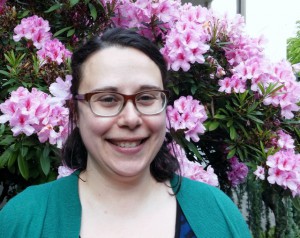 I'm Emil Paddison, RG's new National Organizer. I'll be working to support chapters in Seattle, the Bay Area, Stanford, Denver/Boulder, Chicago, and emerging chapter in Portland. I've been involved in Resource Generation since 2010, where I participated in my first praxis group. I have now been in (what I believe is a record) five Praxis groups and on the Seattle leadership team for over two years. I'm a Pacific Northwest native, and I've spent the last 10 years working for housing justice as community organizer, tenant counselor, deputy director, and grantwriter for the Tenants Union of Washington State.
My heart is in healing justice work, and I'm being trained in generative somatics to support personal and social transformation and healing through embodied leadership of myself and my community.
I love writing music and I am in the band The Nature, whose music is best described as queer musical melodrama. I've been transformed both personally and politically through my involvement in RG, and I'm thrilled to be supporting amazing chapter leaders across the country grow and deepen in their work with RG toward powerful leadership for collective action.  Contact me at  [email protected]!
Kaitlin Gravitt, Campaign and Chapter Organizer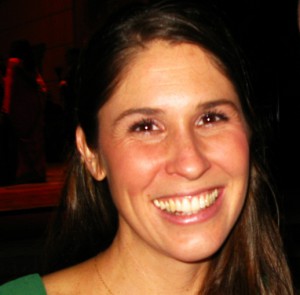 Hi RG!  I'm Kaitlin Gravitt, the new Campaign and Chapter Organizer on staff, soon to new New Yorker, and lover of a daily outdoor life.  Originally from California I have slowly been winding my way up the East Coast and am moving to New York in the fall to work out of the RG office.  I am excited to dig-in, contribute to the innovative work happening at RG, and to build our power from the inside-out in the fight for racial and economic justice.
Growing up in the diversity of Los Angeles, CA during controversial education reform helped me understand the depths of inequality early in my life and drove me to engage in campaigns and build leadership in community – work that I later understood as organizing.  After college I worked for the Service Employees International Union (SEIU), organizing mostly Latina in-home child care providers, leading civic engagement and electoral campaigns, and organizing a worker strike at a well known hospital in CA.  I was also lucky enough to work with grassroots organizations all over the country as a regional organizer with the Center for Community Change (CCC).  At CCC, I worked with leaders from diverse grassroots groups locally and nationally to win critically needed changes for immigrant rights, healthcare, and economic justice for low-income people and communities of color.
Some of the things that help me bring my full self to this work are a daily Ashtanga yoga practice, friends that are down to explore new things with me, being in the sun as much as possible, and any excuse to try out a new recipe and share it with others. I am really looking forward to what we can build together here at RG, so always feel free to drop me a line – [email protected]. Until then!