Each generation must, out of its relative obscurity, discover its mission, fulfill it, or betray it.
-Frantz Fanon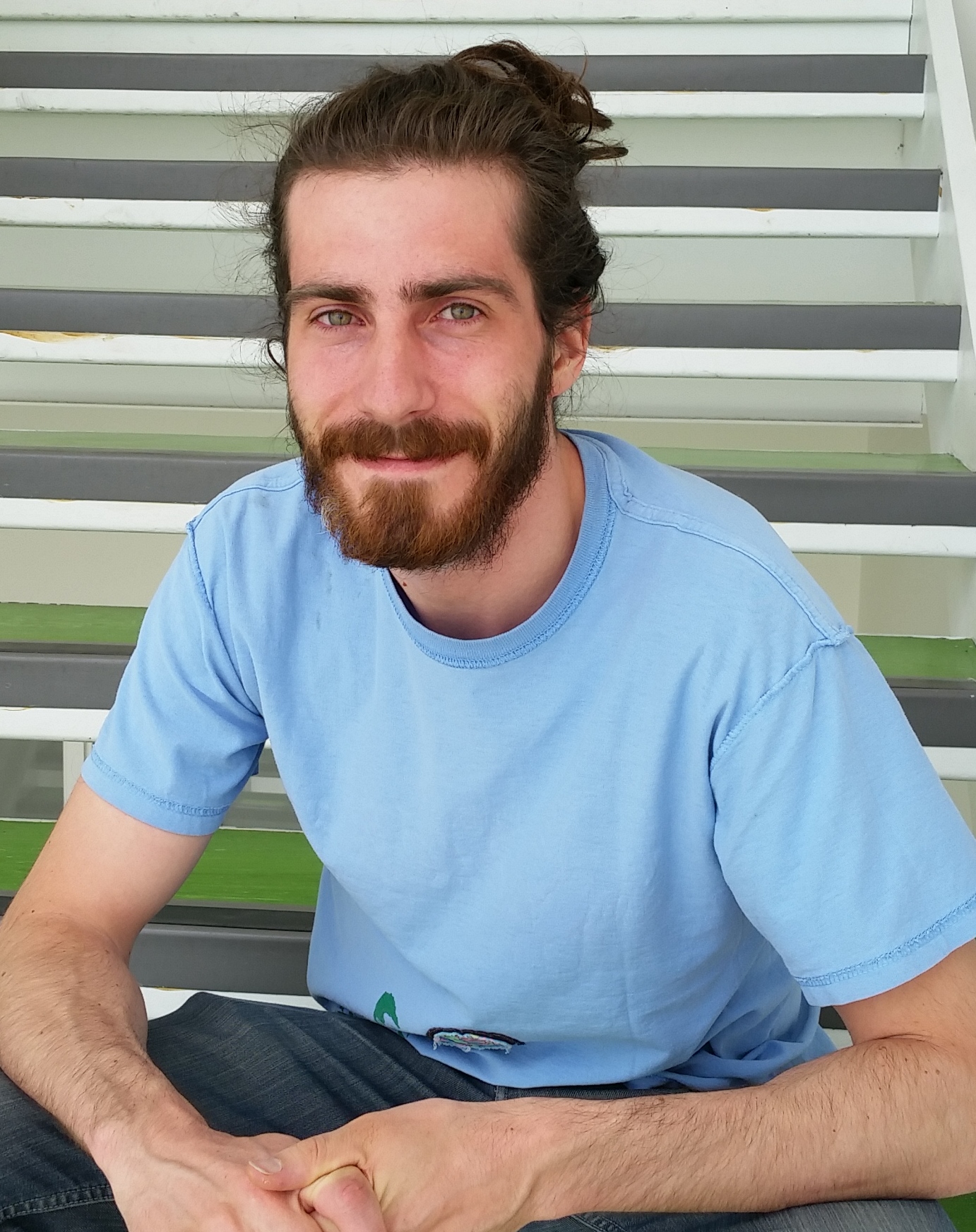 I'm part of a generation (I'm 27) in North America that grew up being told that everyone should be born equal and have equal opportunity. I think my parents' generation believed that so much they started to think of it as a reality, something already achieved, and not as a should-be, as something to aspire to. They were trying to believe in the dream of the civil rights movement. Believe it into reality, even if the work was so far from done. And so from a young age growing up in Toronto in a wealthy family I didn't understand why people would choose to be poor. Why not just be rich? Everyone was given the same opportunities, after all.
Early in life I had somehow internalized the lesson of the inherent fairness of things. Being in middle and high school and trying to understand money and wealth at a society-wide level was confusing. At least it was for me. I wasn't taught about the racial and gender divisions of wealth that have existed for hundreds of years here. Or about how that history led to today's reality. I was simply taught that we live in a fair society of many opportunities. That's the proud Canadian narrative. Not too different from the American dream.
It was at university ('college' in American parlance) in Montreal that this rosy story of fairness and freedom, often referred to as liberalism, began to unravel. It was while working on environmental projects there that fellow students at McGill pushed me. One friend in particular encouraged me to confront issues of gender, wealth, race, land, ability, and more. It was quickly obvious I had a huge pile of multiplying privileges: white, educated, able, English-speaking, straight and male appearing, and from a wealthy land-holding family. There's almost no possible way to be more privileged.
So what to do? I asked some people who did racial justice work, and because very few of those people were straight white guys, especially not white guys with my magnitude of privilege, I wasn't satisfied with the answers. Nor was it appropriate in those circles for me to centre my own personal development. McGill is a super white and elitist place, and people were having enough trouble just making it through classes and parties without encountering racism.
So I read some books, like Occupying Privilege, compiled by JLove Calderon, and I ate up the articles in it, like the one with rapper Talib Kweli and his father the scholar, and anti-racist organizer Chris Crass's piece. But it was an interview with playwright and performer Danny Hoch that really got me. After discussing how white people often leave the "ignorant" communities they are from, Hoch says,
And what white folks would rather do is go to a big city where they can be anonymous and where they don't have to be responsible to their community. They don't even have to be responsible to themselves. It's kinda like a vacation, if you will… Because they don't need to be responsible to themselves, or their family, or their community." And Hoch continues, "Working with your community no matter where you are, no matter what your background is, is dangerous. Because you really have to face who you are and who you're a product of.
I didn't get much further on this for a few years aside from writing some musings on a blog about being a wealthy white guy. I didn't do much work in the communities I came from, and was a product of. I stayed in a sort of paradise of Montreal activist organizing for a couple years. Then I quit my job, went on even more of a vacation for winter 2014, staying in Mexico and Cuba. I was a confused white boy on the beach writing about his confusion.
When I got back to Montreal I kept complaining to a friend about how there weren't white men role models doing the type of work I wanted to do (anti-racist, feminist, decolonial, environmental justice work), men from the type of super-privileged position I was from. This friend had just seen Chris Crass speak in Montreal and told me to get in touch with him. So I did, after much prodding from my friend.  And Crass got back to me! This super-cool anti-racist organizer got in touch with me and engaged me on all sorts of issues. On the subject of wealth privilege, he suggested checking out Resource Generation.
So I checked out Resource Generation, with great skepticism. A bunch of rich kids, almost all white, talking to themselves? How could this be good? I had a call with an RG member, Adam Roberts, and got to ask a lot about the organization, including if and how they are accountable to communities of colour and to people without wealth. RG had thought about those issues and was doing things about them. That included having a cross-class, multi-racial board, among other things. I was still skeptical, but went on with it. We shared out money stories. That meant talking about our relationship with money through our lives told as a story. It was a bit intense, but this was what I had been looking for. While I had previously compiled facts about money in my life, this was the first time I had described it as a narrative starting with my family before I was born, then what I experienced growing up, and ending with where I was at that moment, both in my thinking and my financial situation. Then we discussed how I wanted to mobilize other people like me in Canada to make things happen. And so Adam, sitting at the other end of the phone in Massachusetts, encouraged me to go to the Resource Generation conference in November 2014,  Making Money Make Change.
And I'm very glad I went. It was a very powerful and personally emotional experience. Like the quote from Hoch earlier, it really forced me to face who I was and who I was a product of. The private school scene, the summer camps, the family friends, the country clubs, the Principal of McGill who gave me chocolates from a glass jar in her luxurious office during a private meeting. And my father, who passed away in 2010. A lot of my understanding about money came from my father, as well as my confusion. All of that hit me at full force at the Resource Generation conference.
And so, back in Canada after that conference, I wanted to get other young people also talking about money, about their class-privileged positions in society, and about the world we want to create. It goes without saying I was buying into the RG approach. I realized rich kids have a lot of work of their own to do, and we need to do that work together with respectful accountability to other communities.
The starting place for this in Canada wasn't obvious. Somehow Resource Generation had existed in the States since the 1990s but nothing like it existed for young people in Canada. Weird!
So it was very fortunate that two other people, Sarah Chiddy and Hannah Forman, were also in Toronto in November 2014, both had experience with the US org, and we wanted to try bringing something like Resource Generation to Canada.
In fact, Sarah had started a praxis group in Toronto in 2013, running it on her own for a few meetings. But it fizzled out before a full six meetings, the intro curriculum, were completed. And without momentum, RG things didn't get established here. I can only imagine trying to lead that content alone; I've really  appreciated doing this work with Sarah and Hannah. It would have been really hard without our enthusiastic little RG community of three.
Thankfully others were wanting to join in. We held open info session dinners in Toronto and Montreal and by January had 3 groups meeting once a month with a total of 19 people in them, talking about wealth and class privilege. Sarah and Hannah and I have been co-leading these groups (called praxis groups), and people in praxis have taken turns co-facilitating the sessions. It's been going well.
I'm very grateful that Resource Generation has let us use their curriculum for praxis, a curriculum that has been developed carefully over years and years of experience. But it has been a bit hard not being officially part of Resource Generation. Because we are in a different country and because the staff of RG are at capacity with their work in the US, they have not been able to allocate staff time to us to help us develop whatever it is we're doing here. There's just too much happening in the US for the organization to be able to do international work at this stage, and Canada is a different context.
The history and laws are different here. Canada has been a land of resource extraction since European contact, from cod to beaver furs to timber to minerals to tar sands oil. At nearly every step this has included infringing on indigenous lands and breaking treaties with First Nations. Those treaties were made with colonial powers (mostly England and France) and transferred onto Canada shortly after it was formed in 1867. Anti-black racism looks much like it does in the north of the US, as does Islamophobia. But Canada has this stubborn air of moral superiority to it, where we don't think we have a racist society, that we're better than the US and therefore we're just fine. The wealth gap is not quite as drastic as the States, but massive nonetheless, and growing. While there are many wealthy people in Canada, there are less and there is simply less money here. We are 1/10th the population, after all. It is very hard for organizations to get charitable status in Canada, especially if the organization does advocacy work. So most wealthy people give to hospitals, universities, and the various parts of the non-profit industrial complex.
The border divide and absence of official support from RG have made me appreciate how useful it is to have an organization that can help groups form in different places, get connected to resources, and convene at annual conferences. I've definitely felt a bit lost in this work, and it's been tough not regularly talking with people who have gone through what I'm just now going through now with RG organizing. Though we haven't had RG staff time allocated to us, we've had kind and enthusiastic support from various people in the United States. Folks, including staff, have taken time to talk with us and help out, and that's been very much appreciated.
At this stage, we are:
• wrapping up the 3 praxis sessions
• 5 of us just got back from Resource Generation's conference the Transformative Leadership Institute in Tennessee
• we're organizing praxis sessions for the fall
• and we're planning consultations to hear from local organizers in Canada addressing the systemic, structural roots of oppression. We'll be asking how we can be accountable to communities affected by this society's disgusting colonial and racist wealth divides. The divides that may at times benefit us materially, but not in spirit.
The enthusiasm I've seen for this work from RG in the US, and from young people with wealth here in Canada has been really inspiring. I'm feeling hopeful seeing many people in our generation realizing what we need to do, for each other and for the planet. I think we'll make big things happen. It's going to take a lot of work to fulfil our generation's purpose, so thankfully it's very fulfilling work.
We're trying to get a bunch of Canadians to the Making Money Make Change conference on the east coast this November, near Baltimore. Thanks to the whole RG community, keep on rockin!
—
***As of 2017, Resource Movement launched in Canada! Please email info@resourcemovement if you're based in Canada and want to leverage your access to wealth to support social justice.