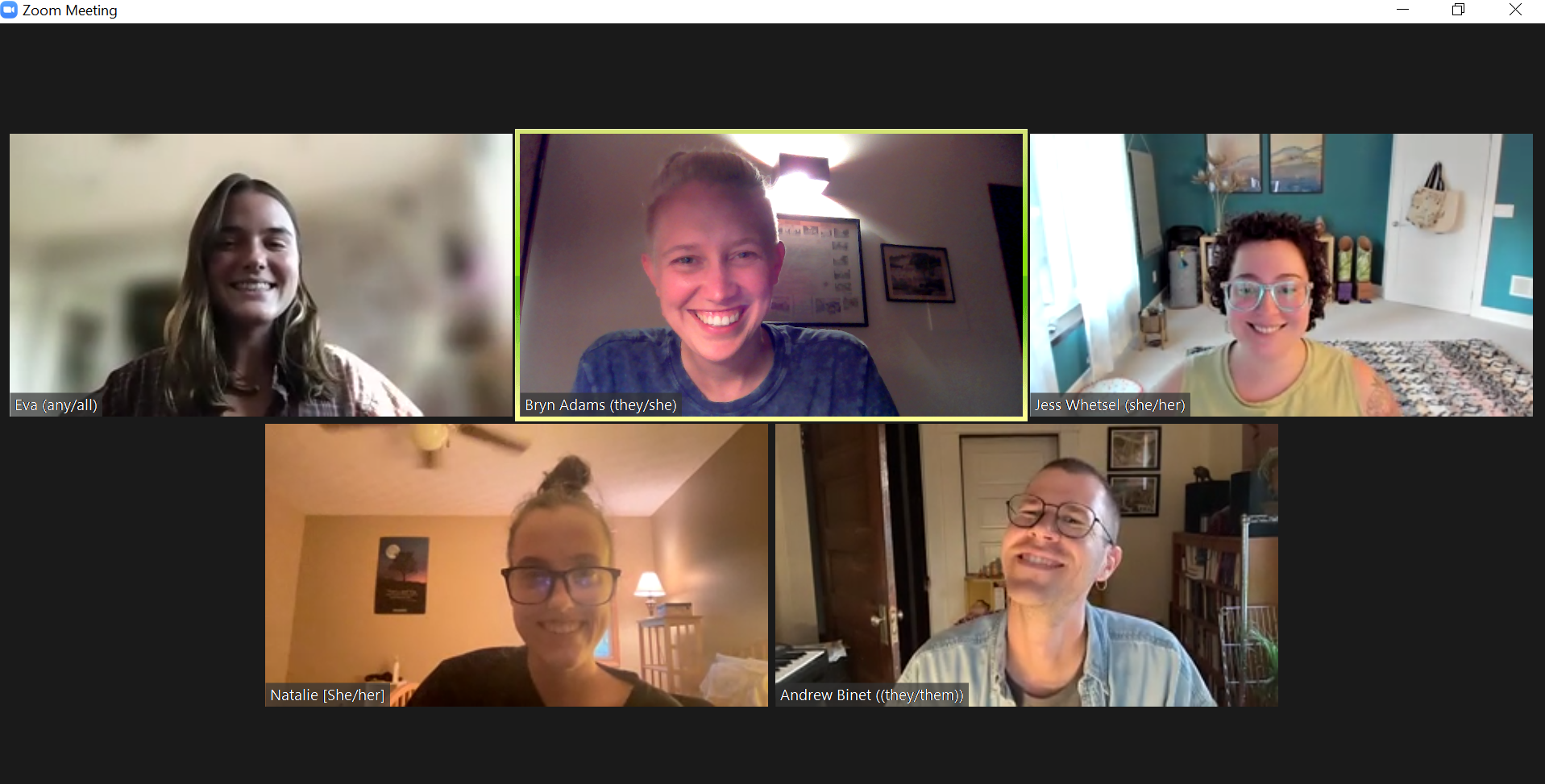 RG Ohio started to form in 2020, and we were thrilled to become an official chapter in 2022. We are a small (for now) and mighty team from across the state who meet virtually on a regular basis, and get together in person when feasible.
We support each other's growth as leaders in the movement to redistribute land, wealth, and power in a variety of ways, and are excited to play a role in the broader social movement ecosystem in Ohio.
We are especially passionate about housing justice, and in 2022 kicked off our first campaign, supporting transformative efforts to gain community control over land in West Dayton.
There is a lot of work to be done in Ohio and across the Midwest, and we need all the power and creativity we can get — if you live in Ohio or are connected to Ohio, we would love to hear from you. Sign up on RG's website, and we'll add you to our chapter listserv and connect you to a member-leader for an introductory conversation.
Chapter Updates
Add some articles so that folks can know what your up to!