The National Member Council (NMC) has 15 RG member leaders from across the country represents a broad swath of our membership — including chapters, college student organizers, and Advocate (non-wealthy) members. The NMC will weighs in on key organizational policies and goals, and drive work forward in their committees. The NMC is comprised of three committees: Basebuilding and Leadership Development, Campaigns, and Resource Mobilization.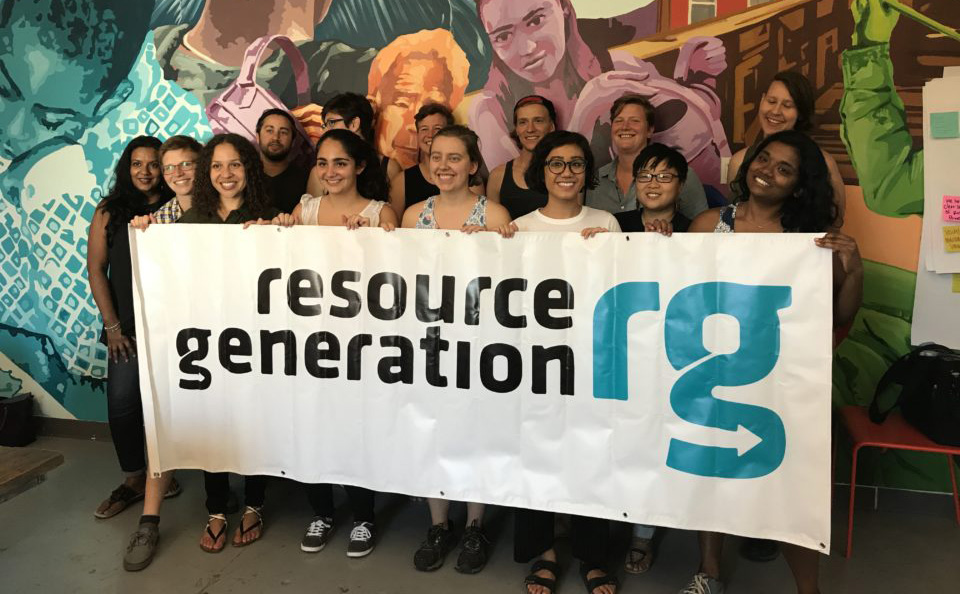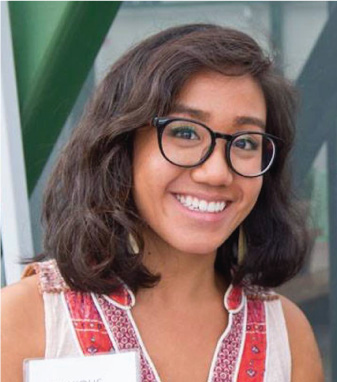 Dominique Tan
Dominique (she/her) lives in New York and commutes frequently to Los Angeles, where she works with her family leading their philanthropic and corporate social responsibility initiatives at their family business. Since getting involved with RG almost two years ago, she has co-led the Bay Area Chapter, two praxis groups, participated in national conferences in a leadership capacity, and is currently a member of the National Campaign Committee. Being part of Resource Generation has been transformative on an individual level by providing the foundation for her current professional work. Dominique is excited to join the National Membership Council, and is ready to continue the work in a collective way on the national level.
National Member Council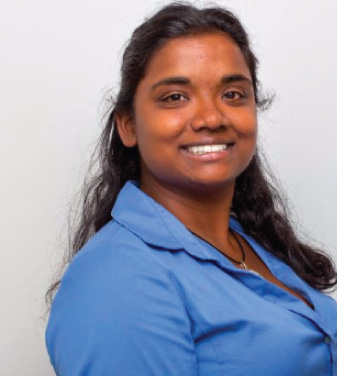 Elizabeth Baldwin
Elizabeth (she/her) lives in Cambridge, Massachusetts and is part of the Boston RG Chapter coordinating team. She focuses her time working on political campaigns for both local and national candidates. Another focal point of hers is collaborating with community-based organizations on anti-racism and anti-oppression work. She joined Resource Generation in 2015 as a constituent and participated in praxis. The following year she transitioned to the leadership team and co-led the first Boston people of color praxis group. She joined the National Membership Council because she believed her skills and experience in community organizing around anti-oppression efforts would be a valuable asset to RG's base-building and recruitment goals.
Boston Chapter Memeber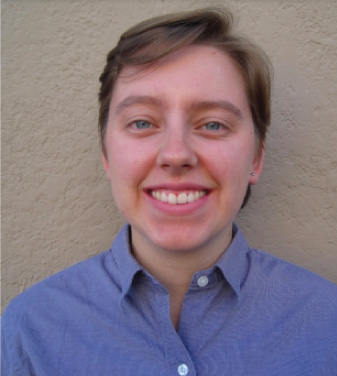 Erica McDowell
Erica McDowell (she/her) lives among the beautiful people, mountains, and skies of New Mexico. She is an introvert who loves building community, a scientist deeply curious about religion and spirituality, a lover of both tradition and breaking the norm. She is grateful to have found the RG community in her first year at Stanford University, where she went on to become a Chapter Organizer for three years. Since that time she has also participated in a variety of RG convenings and retreats, as well as national working groups and projects. Erica joined the National Member Council because she longed to re-engage with the political home she found in RG and wants to learn more about fundraising in a way that is liberatory for all involved in the process.
National Member Council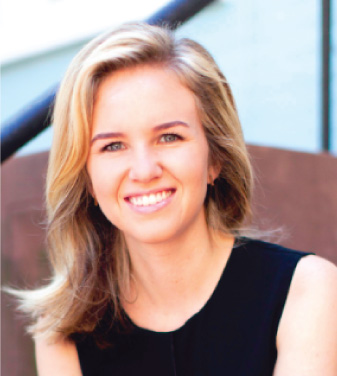 Holly Fetter
Holly (she/her) lives in Brooklyn. She's been a Chapter Leader of RG for the past five years – first at Stanford and now in New York. She stumbled across Resource Generation when she Googled "rich kid social justice" during a moment of existential crisis in the midst of the Occupy movement, and was relieved to find that there were other radical rich kids just like herself. She really loves RG because she believes in the power of young people with wealth leveraging the resources at their disposal to fund grassroots social movements, and she believes in their potential to shift the narrative around wealth and inequality in this country. She joined the National Member Council to help our community realize that vision. Also, her alter ego is DJ She Wolf and I really love pop culture.
National Member Council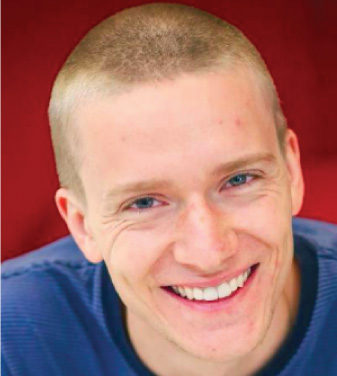 Ike McCreery
Ike (they/them) is an organizer and software engineer on occupied Duwamish land (Seattle, Washington). They have been organizing with Resource Generation's Seattle chapter since 2015, helping to develop the chapter's practice of political action before shifting to focus on base-building and leadership development. Ike strives for their organizing practice to be one of collective imagination and transformation of our communities, our relationships, and ourselves. They joined the national member council to support RG's continued transformation into a grassroots base-building organization.
National Member Council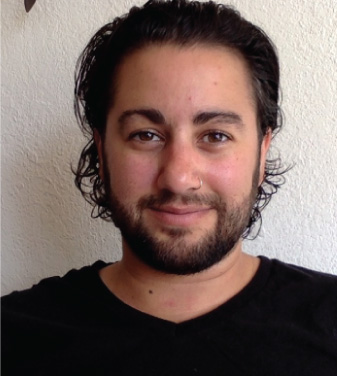 Isaac Lev Szmonko
Isaac Lev Szmonko (he/his) grew up in Waltham, MA and lives in Oakland, CA. He was raised up and schooled as a part of movements seeking to abolish cops, courts, and cages while building self-determined and powerful communities.  His current political home is with Catalyst Project: supporting white activists and majority-white organizations to take bold, strategic and accountable action as a part of multiracial movements to end racism, war, and empire. Isaac Lev was formerly the Campaign Organizer for Resource Generation. He joined the National Member Council to support RG's crucial work of moving more and more resources into revolutionary grassroots movements led by working class people of color. He is a white, middle-to-managerial class, queer & trans, anti-Zionist Jew.
National Member Council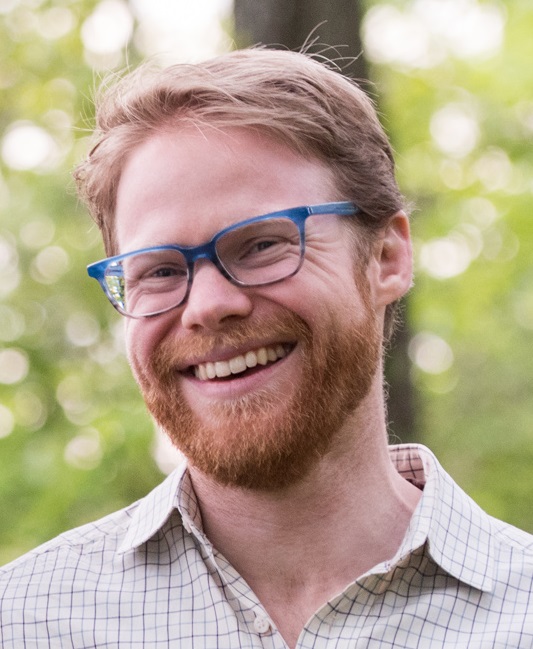 John Stewart
John (he/him/his) is a young person with wealth who has been a proud Resource Generation member for three years. He's on the coordinating committee of the RG Boston Chapter and the National Member Council. He got involved in RG after dipping his toes into organizing wealthy and sometimes conservative family members and family connections in Dallas. He is a passionate donor organizer and believes strongly in wealth redistribution as core to social change. He became an organizer for Corporate Accountability in 2009 after witnessing gold mining corporations threaten indigenous communities' water with impunity in Chile. Today, as Deputy Campaigns Director, John provides strategic guidance to Corporate Accountability's campaigns stopping corporations from devastating democracy, trampling human rights, and destroying our planet. He also works with Corporate Accountability's major donors to leverage their resources to advance the corporate accountability movement.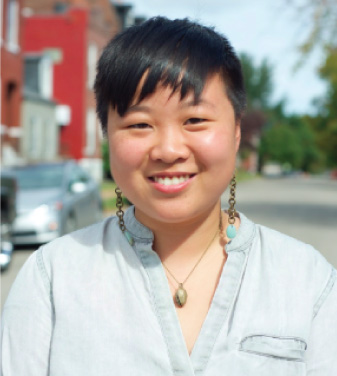 Julia Ho
Julia (she/her) is a first generation Taiwanese American, born and raised in Lubbock, TX and now living and working in St. Louis, MO. She's the founder of Solidarity Economy St. Louis, a network of groups and individuals striving to build an economy based on the values of justice, sustainability, self-determination, and cooperation. She's still fairly new to RG, and am trying to find her role within the organization that will allow me to build relationships with other members and offer any type of knowledge or experience that they have to support. She hopes that being part of the NMC will be a bridge for that.
National Member Council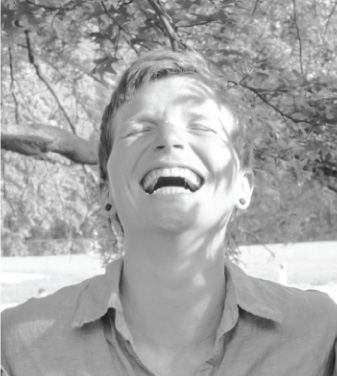 Lane Fury
Lane (they/them) lives in central Vermont, the ancestral homeland of the Abenaki. As a collective member with Regenerative Finance and a loan officer with the Cooperative Fund of New England, Leah explores alternative and emerging finance strategies to hijack the engine of capitalism toward liberatory economies. They are pumped to join the National Membership Council's Resource Mobilization Committee to think strategically about the relational roles of principled philanthropy and investment as tactics for change while continuing to co-parent the Vermont chapter of Resource Generation. In addition to dismantling capitalism, Leah spends a lot of time pretending they know how to garden, knitting until way past their bed time, and throwing Sacred Flames at hostile dungeon monsters.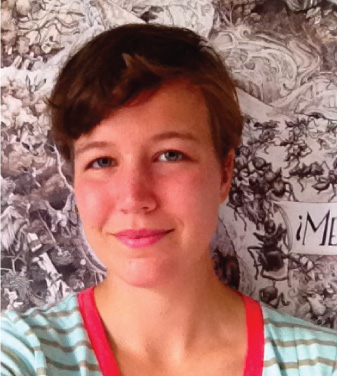 Lucy Kahn
Lucy Kahn (she/her)  is a white Jewish queer cisgender woman currently living on occupied Pocumtuck land in a town called Greenfield. Lucy has been a Resource Generation member for three years and is part of the Western Massachusetts chapter leadership team. She joined the National Member Council because she sees beautiful potential in RG members taking accountable, power-shifting collective action. She is always up for nerding out about worker cooperatives, your favorite protest songs/chants, and whatever is blooming around you.
National Member Council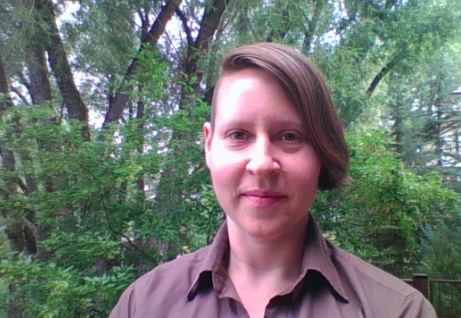 Mac Liman
Mac Liman (she/her) was born and raised in Colorado. She is passionate about organizing people around privileged identities — especially young people who, like her, have class privilege — and she is honored to have been able to do this work with Resource Generation since 2005 as a chapter leader, trainer, conference attendee, facilitator, and National Campaign Team member. She has been organizing with the Chinook Fund since 2007. She is a bicycle mechanic and lives with seven of her favorite people in a shared community home. She is nearing her 35th birthday and is excited/terrified for the accompanying changes in her role at RG. She joins the NMC holding many years of organizational history and a zeal for moving young people with wealth towards collective action.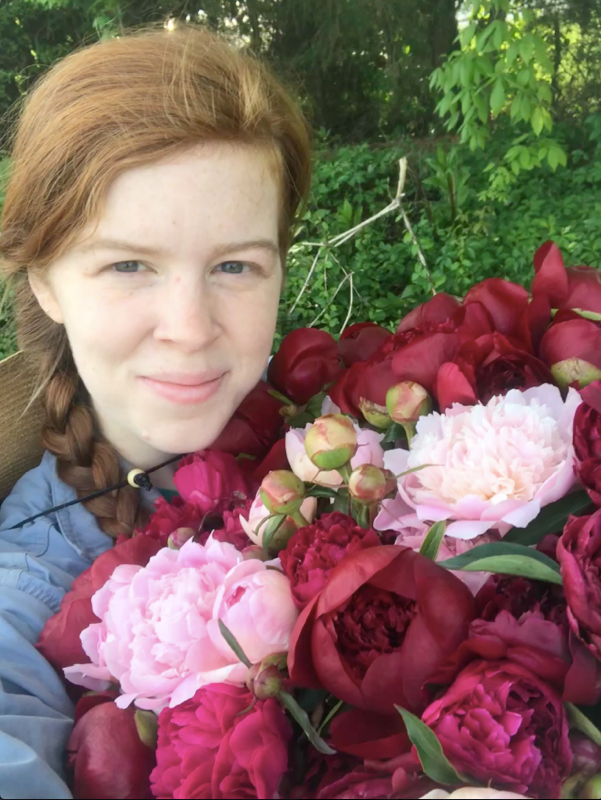 Maggie Heraty
Maggie (she/her) is an organizer, artist, and naturalist living in Durham, NC – occupied Occaneechi Saponi land. Though she is originally from Chicago, she feels lucky to have found her way to the South, where she is a Leader in the Triangle, NC chapter of Resource Generation. Under her leadership and that of her brilliant co-leaders, the chapter has built close relationships with POC, queer, and working class-led organizations – including Southern Vision Alliance, Southerners on New Ground (SONG), Durham for All, and the Durham Community Land Trust. Maggie has also organized with SONG for their Black Mamas and Black August Bail Out Days and sits on Solidaire Network's Movement R&D Grant Committee – a group of donors and movement leaders that make grant decisions collectively. She can often be found painting, teaching middle schoolers about geology and environmental justice, scheming about Southern movement fundraising, and tending to her native plant garden.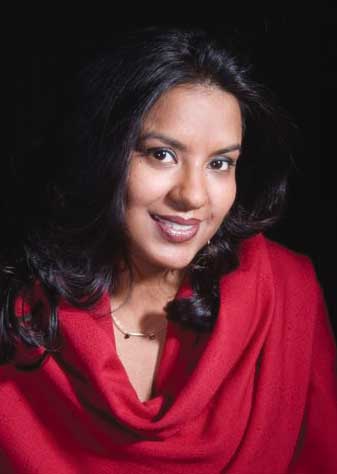 Taij K. Moteelall
Born in Guyana, Taij Moteelall (she/her) spent most of her life in the Bronx and now lives in Woodbury, NY.  She believes that we can restore balance and foster peace, justice, and equity by connecting across difference to build thriving movements. Whether working with communities of color towards self-determination or people with wealth to align their values with their resources, Taij remains committed to inclusivity and transformation. She's a former Executive Director of Resource Generation. Her leadership journey at RG sparked the vision for her current work with Standing in Our Power. Taij supports cis and transgender women of color and gender non-conforming people of color to center wellness, empowerment, and sustainability in their lives and leadership. She joined the National Membership Council to support RG members to work across lines of power and privilege to resource movements and build collective power.
National Member Council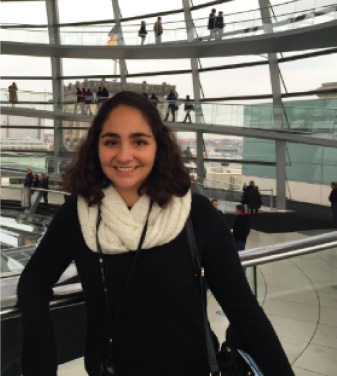 Nadin El-Yabroudi
Nadin (she/her) lives in San Francisco. She is a software engineer passionate about education and reimagining how technology can help improve education.  She was a chapter leader for the Stanford chapter for three years in which she contributed to re-imagining RG's programs for a college setting, such as praxis groups and campaign work. She joined the National Membership Council because they want to continue exploring how RG programming can empower folks to own their class identity and use their personal exploration to improve their work in social justice. She also joined the NMC to bring her experiences as a chapter leader in a college campus to the table.
National Member Councils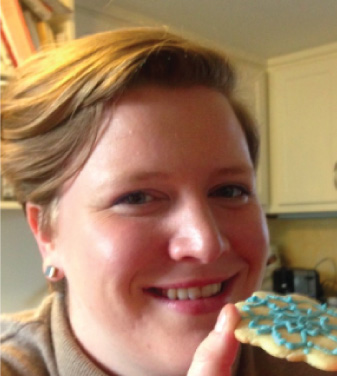 Olivia Woollam
Olivia (she/her) lives in her hometown of New Orleans, LA with her partner and cat Vita. She's been organizing since college when she was involved in organizing to open a Level I Trauma Center on the Southside of Chicago. Since getting involved with RG in 2014, she has focused primarily on bringing and moving all kinds of resources to the movement work that needs it most. She's a chapter leader with the RG NOLA chapter, a board member of her family foundation, RosaMary, and a law student.
National Member Council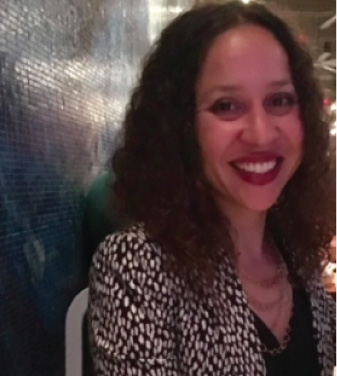 Tiffany Brown
Tiffany Brown (she/her) worked in the non-profit sector for over a decade before transitioning into her work with Fresh Pond Capital (a subsidiary of Reynders McVeigh Capital Management).  Her work has ranged from being Co-Director at YES!, Board member at Common Fire Foundation, founding advisor to Kindle Project Foundation, to directing national leadership retreats at Resource Generation. Most of her work has been focused on working with young people wealth. Her entry into social justice work was through learning about race and racism in the US and interning with the SE Regional NAACP in Atlanta, GA. Tiffany cultivated her zest for justice at the University of California at Santa Cruz, where she graduated with a degree in Community Studies. Her passions include cooking, music, dancing and urban homesteading.  She currently serves on the Finance Committee for Haymarket People's Fund.