What do we mean by Black-led organizing for Black liberation?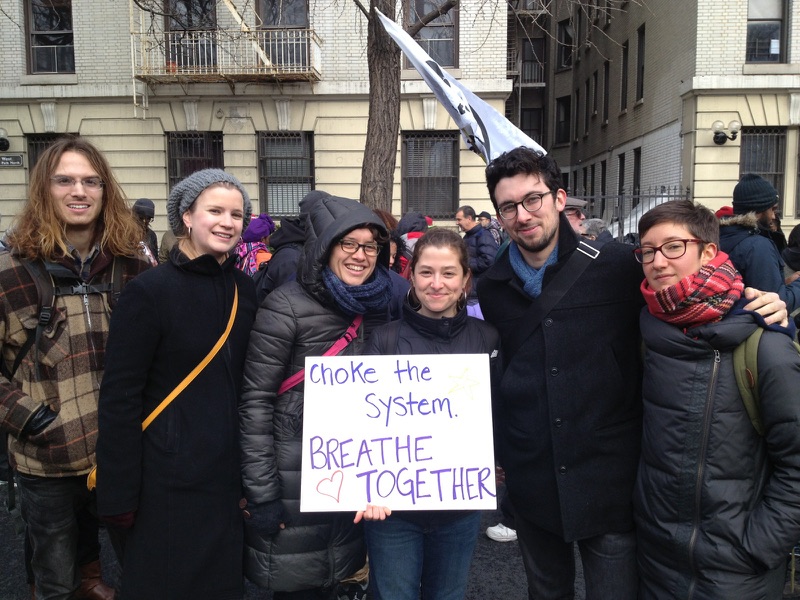 These guidelines are not meant to be comprehensive or a cookie-cutter way to assess your giving.
There is no one way for Black leadership or Black liberation to look. Rather, they are meant to be questions and criteria used to answer the question "how can I best support the continued centrality and leadership of a movement for Black lives and Black liberation?"
For more framing, check out this article from the Philanthropic Initiative on Racial Equity: "Strengthening Black Organizing Across the United States"; and this article from Nat Chioke Williams, Executive Director of the Hill-Snowdon Foundation: "Making Black Lives Matter.
Check out over 170 groups that fit these guidelines on this Partial Map of Black-Led Black Liberation Organizing. We created these guidelines, and this map and list by consulting with over a dozen Black organizers in our network.
Organizing for Black liberation…
Seeks to change and shift cultural narratives, media coverage, historical accounts, and our collective psyche toward valuing all Black lives.
Centers and celebrates the lives of marginalized Black people. This includes transgender and genderqueer; gay, lesbian, bisexual, and queer identified; incarcerated or institutionalized; poor; disabled and differently abled; women and girls alongside men and boys; those in rural and urban areas; and others who are often overlooked in both funding and broad-based movement struggles.
Has Black people in key leadership positions with significant decision-making power, and develops and supports Black leadership. This means different things in different locations and organizations (for non-profits this could be a majority of the Board of Directors, Executive Director, and member-leaders). The key is that ending anti-Black racism is central to the mission and strategies of the work (which necessarily includes strong Black leadership); organizations that are multi-racial or multi-issue and have a clear focus on ending anti-Black racism at all levels fit this criteria.
Builds power in Black and brown communities. This looks like a diversity of things, including: organizations engaging in community-building such as creating opportunities for broad community participation; pushing racial equity strategies; lifting culture, history, and healing as a central component of their social change work; integrating other strategies including community development, activism, and human services to bring community together and establish trust; organizations that engage in leadership development, issue campaign development, membership base building, direct action tactics, and playing a leading role in collaborations, alliances, and coalitions that will change public policy.
Understands anti-Black racism as systemic; part of a structure than needs to be re-built and not just tweaked. Challenges power structures and institutions that perpetuate injustices and inequities.
Addresses any and all manifestations of state and state-sanctioned violence against Black people including, but not limited to disproportionately high rates of: incarceration of Black people; foreclosure on Black homes; vigilante violence toward and murder of Black transgender women; homelessness of queer Black youth; lack of access to healthful food in Black communities; and police brutality, profiling and abuse. State-sanctioned violence against Black people also includes disproportionately low rates of wealth accumulation and de-funding for public schools in primarily Black areas. See link to Ferguson Action demands and outline of state violence here.
Can include work of community healing and transformative practice.
Can include art and creative projects, consciousness and awareness building, mobilization for direct action, bail funds and/or leadership development.
Can include direct service provision – supporting material needs for organizers and communities is sometimes the most crucial and revolutionary act.
May or may not occur through non-profit (501c3 or 501c4) organizations. Could be informal church groups, block associations, or other structures.
Who developed these guidelines for giving?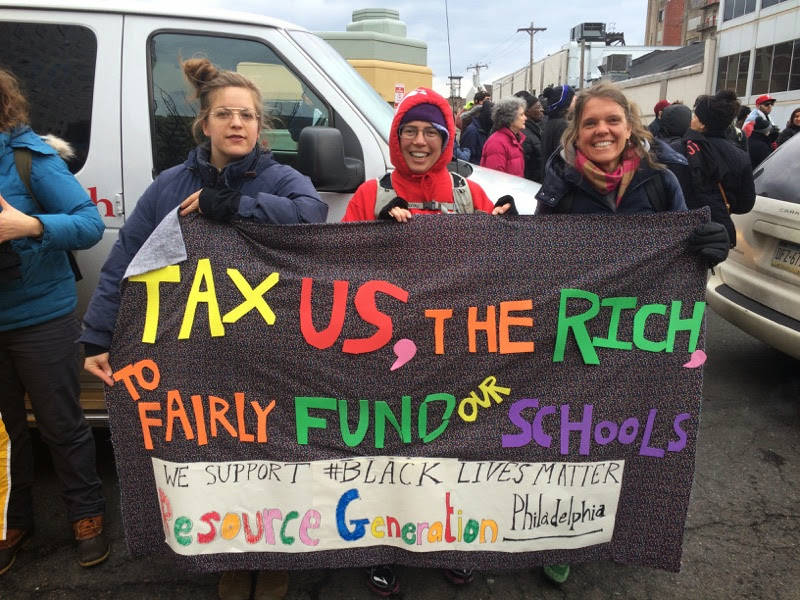 The above guidelines for giving were originally drafted by the 4 members of RG who founded this campaign: Lily Andrews, Willa Conway, Chad Jones, and Jen Willsea. The expanded leadership team of several staff, board, and members, in consultation with close to a dozen Black leaders from around the country and several allies, brought them to where they are presently. The guidelines were particularly (though not exclusively) informed by the framing put forth by: the #BlackLivesMatter network; the work of the Audre Lorde Project; Ingrid Benedict; Chad Jones; Nakisha Lewis; Maurice Moe Mitchell and FergusonAction; Denise Perry at Black Organizing for Leadership and Dignity (BOLD); Kevin Ryan at the New York Foundation; Monica Simpson; Mark Winston Griffith in "The Black Organizer Blues;" and more.