Staff & Board
Staff
Sarah Abbott, Chapter Organizing Director
sarah@resourcegeneration.org | 507-301-8688
Sarah Abbott is the Chapter Organizing Director for Resource Generation. Sarah has been involved with RG since 2009, when in her senior year at Wesleyan University she first attended the Making Money Make Change conference. She is a founding member of the Hummingbird Collective, a cross-class giving project that supports grassroots migrant justice organizing in Arizona. She has also been an RG chapter leader in Minneapolis. Sarah is passionate about developing the ability of young people with wealth to fully align their skills and resources with the social movements they believe in. As a donor, Sarah is committed to supporting grassroots organizing that builds power in communities most affected by injustice. She is a midwesterner at heart and by choice, raised in small-town Minnesota and currently residing in Brooklyn, NY. When she's not organizing, you'll find Sarah aerobicizing at her local YWCA or breaking it down on the dance floor.
Contact me if you want to get involved in Resource Generation and live in one of our chapter cities.
Faisal Alam, Events & Operations Coordinator
faisal@resourcegeneration.org | 646-535-9197
Faisal is a queer-identified Muslim activist, speaker and writer, of Pakistani descent. Faisal has worked for social justice since age 19 when he founded Al-Fatiha, an international organization dedicated to supporting and empowering LGBT Muslims.  He led the organization as its volunteer director from 1997 – 2003.  Faisal considers himself a global citizen, having grown up in Germany, Saudi Arabia, Pakistan and a small town in Connecticut.  He has lived and worked in Boston, Washington, DC, Atlanta (and now New York City), supporting organizations working on HIV/AIDS education & prevention, reproductive rights and reproductive justice, public health and international human rights.  Faisal embodies the intersections of many identities (as an immigrant, a Muslim, a person of color and as a queer man) and he has shared his personal story of resilience and the stories of other LGBT Muslims at more than 150 colleges and universities.  Faisal's passion lies in bringing people together to share their stories and struggles, and to collectively work towards building a just and equal world.  He enjoys traveling to see his chosen family around the world, dancing to top 40 music, watching the latest Hollywood blockbuster, and trying out new cuisines.
Contact me if you would like further information about any of our retreats or events.
Yahya Alazrak, National Organizer and Coordinator of POC Programs
yahya@resourcegeneration.org | 413-363-6789
Yahya was brand new to Resource Generation before coming on as the National Organizer and Coordinator of POC Programs in June 2015. Before coming to RG, they worked with CoFED as a Regional Organizer and then as Field Staff, supporting and organizing student-run food co-ops on the East Coast. Yahya comes to Social Justice work out of a deep sense of love for their family and community and a need for our collective liberation to be possible. Studying Religious Studies and Community and Justice Studies at Guilford College was a part of their constant journey to understand love and make it visible. They spent their early years in Morocco, Florida, and Massachusetts. Most recently, they are coming from North Carolina where they fell in love with the south and realized they would be a southerner for life. They are now in Philadelphia, and learning to call that new place home. Outside of Resource Generation, they stay connected to communities that are important to them by spending time on the boards of the USA Cooperative Youth Council and Transfaith. When they close their computer, they can be found cooking for friends, dancing like that's all that matters, or being overly-confident at board games.
Contact me if you live one of our chapter cities and want to get involved or if you are a young person of color with wealth looking to get involved.
Iris Brilliant, National Organizer And Coordinator Of Family Philanthropy
iris@resourcegeneration.org |  415-569-0212
Iris is a National Organizer and Coordinator of Family Philanthropy Programming at Resource Generation. She grew up in the Marin County, CA and currently lives in Oakland, CA. Her first praxis group at RG was so transformative that it continued to meet for three years. She then joined the Bay Area Leadership Team, where she formed the first ever Jewish Praxis group, which explored the intersection of class privilege, anti-Semitism and Christian hegemony. Iris has been engaged in institutional philanthropy and family giving for over a decade. After attending numerous philanthropy conferences as one of a few young adults, she realized the need for a stronger nextgen presence in philanthropy. She is passionate about supporting the leadership development of young adults in the philanthropic world and their implementation of social change values into philanthropy. She and her father have been collaborating on grant-making over the last decade via public foundations and their own personal wealth. Iris attributes her politicization to her training as a social justice facilitator at Intergroup Relations at the University of Michigan, as well as from interning at the Catalyst Project, a white anti-racist organization in San Francisco, CA. In her spare time, Iris is in a band called "Home by Nine" where she sings and plays the guitar, runs a climate justice group, organizes Jewish community, reads magical realism and instigates conversations about money with strangers.
Contact me if you want to get involved in Resource Generation and your family has a foundation, or if you are involved in your family's giving. Contact me if you live in the Bay Area, LA or Stanford and want to get involved!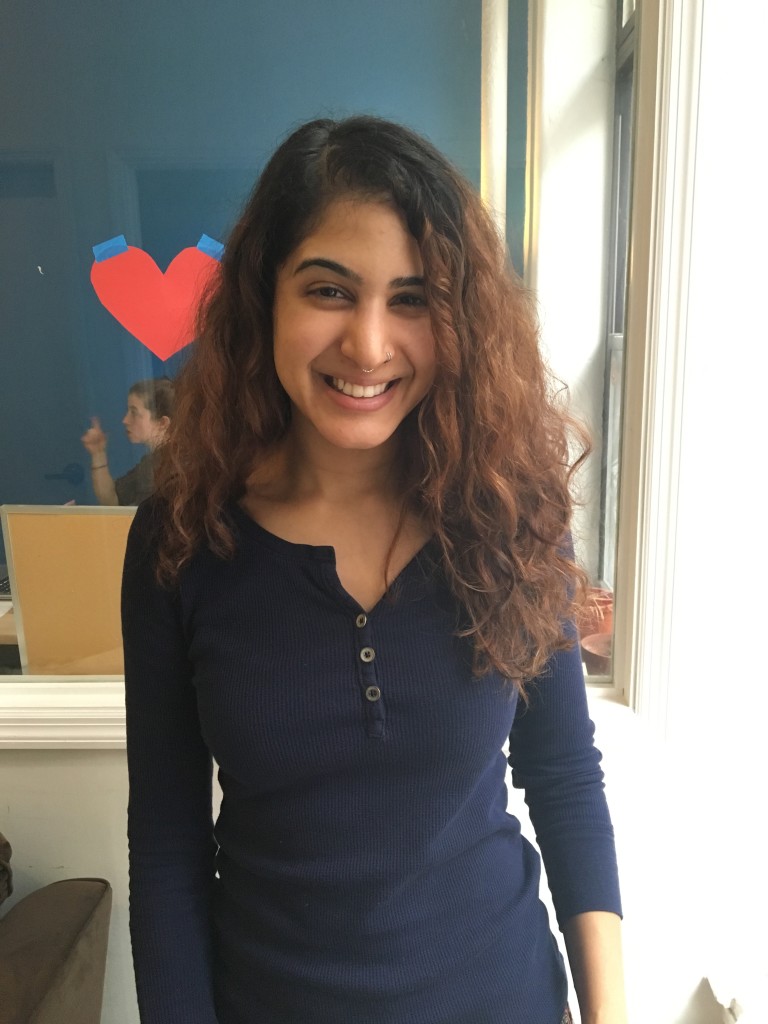 Zara Chaudary, Operations Manager
zara@resourcegeneration.org | 646-634-7727
Zara joined RG in March of 2012, bringing with her boundless amounts of energy and idealism. Although she is pre-med, as an undergraduate at Columbia University she studied Anthropology and Women's Studies with the hopes of better understanding the complicated cross-cultural definition of woman. After graduation, she spent 5 years in educationally-focused non-profit work before wanting to switch gears to be more involved in the larger social change movement happening today. As luck would have it, she came across RG and instantly fell in love. She is the epitome of a New Yorker, living every day to truly discover what the limits of multi-tasking can be. Zara's zest for life comes in handy as she is a Zumba instructor and workout fiend who, when not numerically coordinating vast amounts of spreadsheets, can be found choreographing new dances on the subway on her way to the gym. She hopes to return to medical school in the future to continue her life mission of positively impacting lives of others.
Contact me if you would like further information about Resource Generation and how you can support us in the work we do.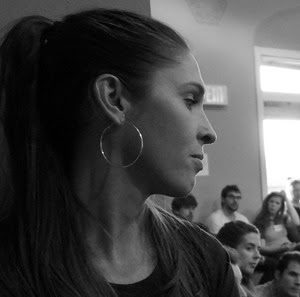 Kaitlin Gravitt, Campaign Director
kaitlin@resourcegeneration.org | 646-634-7727
Kaitlin is our Campaign Director based out of Philadelphia, PA. She is a lover of a daily outdoor life and originally from California. Kaitlin is excited to dig in, contribute to the innovative work happening at RG, and to build RG power from the inside-out in the fight for racial and economic justice.
Growing up in the diversity of Los Angeles, CA during controversial education reform helped Kaitlin understand the depths of inequality early in her life and drove her to engage in campaigns and build leadership in community – work that she later understood as organizing.  After college she worked for the Service Employees International Union (SEIU), organizing mostly Latina in-home child care providers, leading civic engagement and electoral campaigns, and organizing a worker strike at a well-known hospital in CA. She also worked with grassroots organizations all over the country as a regional organizer with the Center for Community Change (CCC).  At CCC, Kaitlin worked with leaders from diverse grassroots groups locally and nationally to win critically needed changes for immigrant rights, healthcare, and economic justice for low-income people and communities of color. Some of the things that help Kaitlin bring her full self to this work are a daily Ashtanga yoga practice, being in the sun as much as possible, and any excuse to try out a new recipe and share it with others.
Contact me if you want to get involved in campaigns and tax organizing!
Colette Henderson, Director of Development
colette@resourcegeneration.org | 502-767-5735
Originally from Washington State, Colette has spent the last ten years down South in lovely Louisville, KY. She  received her undergraduate degree from Earlham College in Richmond, Indiana and later a Masters in Social Work from University of Louisville. At the University of Louisville, she developed an interest in building grassroots power after her first year practicum in mental health. Observing that most clients were given less than adequate resources to succeed, she felt larger systemic change was needed to strengthen and improve our communities.  She worked five years as a grassroots organizer with Kentuckians For The Commonwealth where she developed a love for membership recruitment and grassroots fundraising. She shifted to Development in 2012 where she was one of two staff developing, supporting, and orchestrating a statewide fundraising and membership recruitment strategy. In her free time, Colette is seeking out the next bite, preparing creative cuisine with friends, traveling to strange new worlds, and indulging in playful mischief.
Contact me about becoming a member or major donor to RG!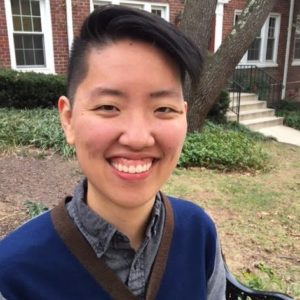 Iimay Ho, Executive Director
iimay@resourcegeneration.org | 202-709-5653
Iimay joined the Resource Generation staff as Associate Director in August 2014 and became the Executive Director in January of 2017. She holds a vision for collective liberation in her heart and is passionate about creating and implementing strong organizational systems to turn her vision into reality. Prior to Resource Generation, she spent 3 years as the Director of Operations and Finance at The Management Center where she helped move the organization to the next level of performance.
Born and raised in North Carolina, Iimay was politicized through interning with Southerners on New Ground (SONG), which builds, sustains, and connects a Southern regional base of LGBTQ people in order to transform the region. She moved to the Washington, DC area in 2008 to work for OCA (Organization of Chinese Americans) where she led programming for student leadership development. Iimay is an active member of the DC queer Asian American community, and helped organize the Rainbow Dragon Fund, the region's first grassroots queer Asian American giving circle. She got involved with Resource Generation through the DC chapter by joining a praxis group in 2013 and then organized the first DC people of color praxis group in 2014. Iimay is currently on the board of the Astraea Lesbian Foundation for Justice. In her free time, Iimay enjoys attending silent meditation retreats, rock climbing, and watching movies with her partner Megan.
Kirin Kanakkanatt, National Organizer
kirin@resourcegeneration.org
Kirin joined the team this November as a National Organizer. Kirin is a fierce, queer, first-generation South Asian cis femme with a middle class background. She is excited to bring the wisdom, strength and resilience of her communities to the RG family. Kirin has spent the past 7 years crossing issue lines to build power at the intersections in marginalized communities. She has political homes in many movements including student power, racial equity, queer and gender based liberation, reproductive rights and climate justice. She believes in building power through leadership development rooted in healing, strategic training and authentic mentorship.  She is grounded in a tradition of organizing with under-resourced communities. As a result, She is committed to redistributing resources (including access to wealth, land, education and healing) to help her people get free. When she is not plotting the revolution, she can be found gushing about how great the Midwest is, reveling in the power of femmes, or refining her henna skills.
Contact me if you want to get involved in Resource Generation and live in the Northwest, Mountain West, or New Orleans.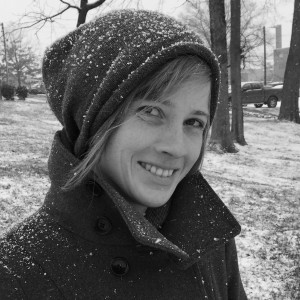 Jes Kelley, Retreat Organizer
jes@resourcegeneration.org | 919-428-0683
Jes believes that change is inevitable and transformation is constant. Growing up poor in the Southeast, she also knows that sometimes change doesn't come fast enough. For the last 5 plus years, Jes has gotten to work with an amazing collaborative of trainers who facilitate workshop on dismantling racism, dR works. Jes is excited to be joining RG's team from a belief that radical wealth redistribution is a crucial part of creating systemic change. Jes is a birth worker, an auntie, a lover of bad puns and good herbal remedies. She works from her home in rural North Carolina amongst dogwoods and loblolly pines. Jes rarely leaves the house without her dog, a tender heart, and a novel in tow.
Contact me if you would like further information about any of our retreats or events.
Braeden Lentz, Associate Director
braeden@resourcegeneration.org
Braeden Lentz is committed to supporting young people with wealth in participating fully in social movements. He comes from a middle-class background and first found RG when he stumbled into a job in philanthropy at a young age at the Unitarian Universalist Veatch Program at Shelter Rock — a congregation-based funder of community organizing nationally. Braeden now comes to the RG staff after eight years of working with social justice and philanthropic organizations — having played a role as a staff person and consultant with Solidaire Network, United We Dream, the New York Foundation, the Urban Justice Center, and the Unitarian Universalist Veatch Program at Shelter Rock. Before joining staff, Braeden served on the RG board for six years and currently serves on the board of the Brooklyn Movement Center.
He has also been a leader with New Yorkers for Social Justice PAC and Emerging Practitioners in Philanthropy. First politicized through the Unitarian Universalist youth movement in high school, Braeden has been hooked on community-based and youth-led social change ever since. Braeden currently lives in New York City and is passionate about every corner of his home state of New York where he has lived, studied, and worked for his whole life. He also moonlights as a yoga teacher at The Shala.
Maria Myotte, Communications Director
maria@resourcegeneration.org | 720-352-6153
Maria is a communications and media strategist with a background in community organizing. She has developed and implemented strategic communications campaigns to advance progressive policy, shift public opinion, and build power on issues ranging from restaurant workers' rights and transparency in the food system to environmental regulation and gender justice. As a first generation college student, with a B.A. degree in Political Science and English from Colorado State University, she is committed to using the power of media to amplify movements that are advancing transformative change by centering racial and economic justice.
For fun, she enjoys reading feminist science/speculative fiction, checking out women-led independent movies, and visiting farmed animal sanctuaries.
Contact me if you are interested in interviewing someone from Resource Generation.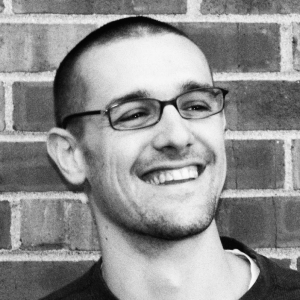 Adam Roberts, National Organizer
adam@resourcegeneration.org | 401-743-1602
Adam joined RG staff in June of 2015 as a National Organizer, where he supports RG's Northeast and Midwest chapters. As a white cisguy inheritor who long struggled with how to show up as his full self in movements for social justice, Adam is forever grateful to the RG community for helping him move out of guilt and isolation and into collective liberation work. His early entry to anti-oppression frameworks came as part of an incredible multiracial team of educators and dorm staff for NMH Upward Bound's summer program in Western Massachusetts. His twenties also involved stints in poetry school (an MFA), copywriting, and youth organizing. Adam is passionate about relational organizing and leadership development, and holds a special place in his heart for building intersectional feminist (radically embodied) men's leadership within our movements. Born and raised in Newport, Rhode Island, he also loves swimming in the ocean, discussing elaborate personality schemas (INFJ Pisces w/ a Capricorn moon), and shooting free throws.
Contact me if you want to get involved in Resource Generation and live in the Northeast or Midwest.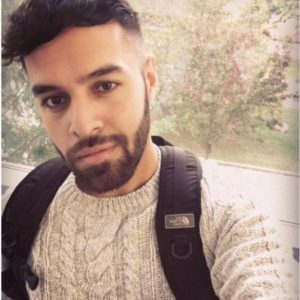 Ali Abbas, Communications Intern
ali@resourcegeneration.org
Born in Pakistan and raised and educated (formally and informally) in Queens, NYC, Ali has a passion for social justice issues and media representation of marginalized groups of people, particularly those who face injustices in the US; such as Black, LGBTQ, Muslims, communities of color, women, and any and all overlaps between these groups.
With a Bachelor's degree in Media Studies from CUNY, Queens College, Ali is spirited about harnessing the power of media to shape perspectives and to assist marginalized groups of people in communicating their own narratives. Ali identifies as Muslim and queer but foremost as a quintessential New Yorker.
National Board of Directors
Walter Barrientos, Make the Road New York
Emily Duma, Crossroads Fund
Ian Fuller (Treasurer), Westfuller Advisors
James Haslam, Rights and Democracy
Ashley Horan (Vice President), Minnesota Unitarian Universalist Social Justice Alliance
Nicole Lewis (Secretary), Writer
Lorraine Ramirez, Neighborhood Funders Group
Zeke Spier (President), Consultant

David Steely,TWISTED Spirit Brands, Inc.