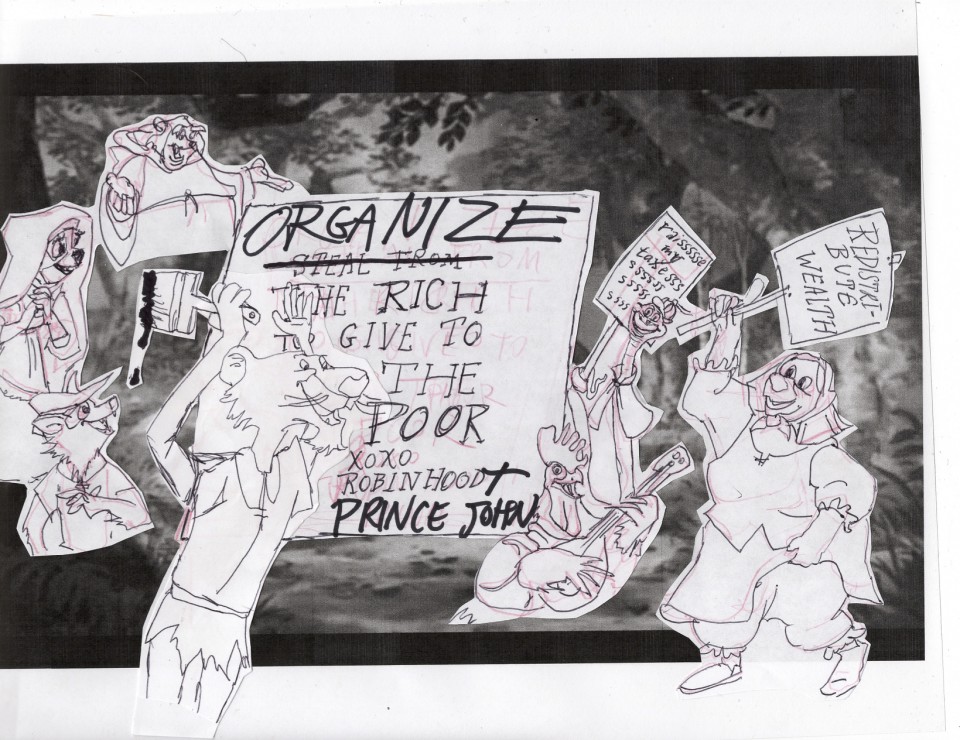 Written By RG Philly Chapter Leaders Kate Poole, Sarah Burgess & Julia Stone
In this EXCLUSIVE INTERVIEW, Robin Hood talks with Prince John about his recent transformation and decision to join a movement to redistribute wealth on a massive scale.
Robin Hood:  Let's get right to the point here, Prince John.  Tell us, what's behind your recent political shift?
Prince John:  Well, Robin, after years of hoarding and thinking that I alone was responsible for earning my wealth and ruling the kingdom, my brother Richard came back from the Crusades and shared with me that he had joined an organization of wealthy kings with social justice values.  At first I tried to have him beheaded at the suggestion of Sir Hissss, but after deep reflection I realized that I want to be part of a socially just world, and find love and joy in community.
RH:  That makes sense.  And what are you planning to do now?  Are you passing out gems at the gate?
PR:  Actually, Robin, I've learned that organizing is the most powerful tool for transforming our society.  My fellow kings visited last month and we had a visioning retreat where we concluded that equitable taxation was the best tool for us to redistribute our wealth on a kingdom-wide scale. (more…)