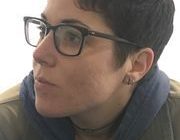 When I was 18, I worked at a restaurant in Valley Junction and attended Des Moines Area Community College. It was a nice period of time. I had a steady routine and the elements of my life felt balanced.
I was washing dishes at the restaurant one afternoon when a regular customer stopped in to eat lunch and vent his frustrations with the government.
He complained that lazy, undeserving college kids such as myself were squandering his tax dollars. I listened intently to his rant, curious about the rationale of a man who called me lazy while I was at work. His anger was palpable and I was shaken by his words. He made the types of disparaging remarks that are often aimed at the working class. When he berated others for their use of government assistance programs, my heart hurt as a trust fund baby, the real welfare queen.
I am grateful for my family and the access I experience, while simultaneously feeling the magnitude of societal dysfunction and widening inequality. As someone who receives portions of a real estate development fortune, I benefit from the kinds of government handouts that make such substantial private profit possible.
Meanwhile, I … Continue reading »