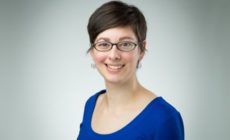 By Samantha Waxman
Many of the ways that I've been thinking and feeling about taxes, wealth, and the recent election crystallized during the recent healthcare debate—the fiasco in which Paul Ryan and Trump tried to "repeal and replace" the Affordable Care Act, commonly known as Obamacare.
Ryan's efforts to destroy the nation's healthcare system have been panned across the political spectrum, for a host of reasons. But as many, many media sources have pointed out, Ryan's plan was a not-at-all-veiled tax giveaway to the rich. Specifically, a $600 billion one. The biggest tax cut is for investment income for families that make more than $250,000 per year—and the richest 1% would see the most benefit.
I continue to be horrified that Ryan and Trump would even consider letting rich people pay less in taxes in order to snatch health coverage away from 24 million Americans. It's fundamentally unfair, undemocratic, and viciously cruel. I'm not sure what kind of values those are, but they aren't mine. And they aren't the values of many people like me—people from upper-class backgrounds who are in theory supposed to support these tax changes.
When elected leaders try to change laws in a way … Continue reading »