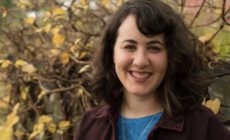 By Rachel Gelman, Resource Generation member and Bay Area Chapter Leader
A few years ago, I suddenly found myself feeling utterly stuck. I had been participating in philanthropy with my family for many years, but the weight of this responsibility was starting to get heavy on my shoulders. I had begun to develop progressive politics and deeply wanted to contribute to social justice movements but I had no idea how to get involved. I felt the urgency of the struggles happening across the globe for justice and change but as a young, white, class-privileged person I did not know whether or not there was a role for me to play.
That's when a dear friend pointed me to Resource Generation (RG). RG told me that there was a distinct role for me to play: to leverage my privilege, resources, and community to support movements for change. I couldn't be more grateful for this timely intervention. It totally changed the course of my life.
As I started to get more and more involved with RG, I began to have even more questions. I felt clear that leveraging my resources meant not only redistributing my wealth but also redistributing power so that … Continue reading »