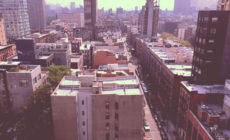 My dad came from nothing, or so the story goes. He grew up on his family's farm in the dry plains of western Nebraska, feeding the chickens each morning before walking to the one-room schoolhouse miles down the road. Eventually, he left home on a scholarship to study engineering at a regional university, where he landed a summer job working as a roughneck on an oil rig off the Louisiana coast.
With no connections and no inheritance, my dad relied on his innate intellect, hard work, and self-discipline to ascend the corporate pyramid to a series of executive jobs at large, Fortune 500 energy companies.
In this telling, my dad is a living case study of American meritocracy.
Most RG constituents have a tale like this somewhere in their family tree—the man (it's almost always a man) who (1) started with nothing, (2) was smart and worked really hard, and (3) made some money (okay, a lot of money).
Something about this narrative always struck me as a little too tidy and self-serving, like a quaint Potemkin parable.
For one thing, it's a calculus that equates money with virtue: 0 + smart/hard-working = money. … Continue reading »